5 Mortgage REITs for Yield-Hungry Investors
It's difficult to find yield these days, but these five mortgage REITs offer safety and exceptionally strong payouts for income investors.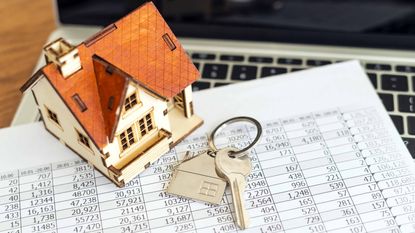 (Image credit: Getty Images)
In the search for rich dividend yields, mortgage REITs (mREITs) are in a class all their own.
These are companies are structured as real estate investment trusts (REITs), but they own interest-bearing assets like mortgages and mortgage-backed securities rather than physical real estate.
One of the biggest reasons to own mortgage REITs is their exceptional yields, currently averaging around 8% to 9%, according to Nareit – the leading global producer on REIT investment research – more than four times the yield available on the S&P 500. These outsized yields are enticing, but investors should approach these stocks with caution and hold them only as one part of a larger, more diversified portfolio.
One reason for this is their sensitivity to changes in interest rates. When interest rates rise, mortgage REIT earnings generally decline. The Federal Reserve is signaling plans for multiple rate hikes in 2022 that could create headwinds for these stocks.
And increasing interest rates hurt mREITs because these businesses borrow money to fund their operations. Their borrowing costs rise with interest rates, but the interest payments they collect from mortgages remain the same, causing profit margins to compress. Some of this risk can be managed with hedging tools, but mortgage REITs can't eliminate interest-rate risk altogether.
Another caveat is that mortgage REITs frequently cut dividends when times are tough. During the height of the COVID-19 pandemic in 2020, 30 of this sector's 40 companies either cut or suspended dividends. On the flip side, dividends were quickly restored in 2021, with 20 mREITs raising dividends.
We searched the mortgage REIT universe for stocks whose dividends appear safe this year.
Read on as we explore five of the best mREITs for 2022. A few of these REITs are reducing interest-rate risk via acquisitions or an unusual lending focus, while others have strong balance sheets or outstanding track records for raising dividends. And all of them offer exceptional yields for investors.
Disclaimer
Data is as of Jan. 12. Dividend yields are calculated by annualizing the most recent payout and dividing by the share price. Stocks are listed in order of lowest to highest dividend yield.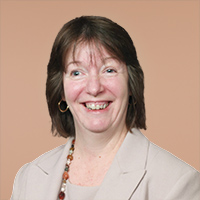 Contributing Writer, Kiplinger.com
Lisa currently serves as an equity research analyst for Singular Research covering small-cap healthcare, medical device and broadcast media stocks.