10 Best European Stocks for an Income-Rich Recovery
Wealth managers suggest that U.S. investors delve into foreign equities. These are some of the best European stocks you can buy for bargain prices and decent income, too.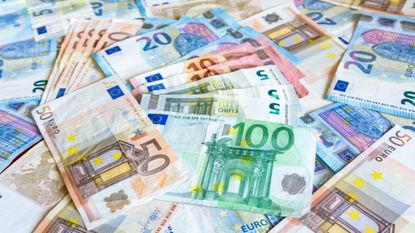 (Image credit: Getty Images)
Leading wealth managers including BlackRock, Merrill Lynch and Putnam are advising their clients to invest in foreign stocks to take advantage of better values overseas. And the market's best European stocks are one such store of value-priced diversification.
U.S. stocks are closing on all-time highs yet again, and the S&P 500 is trading at nearly 23 times trailing 12-month earnings. Foreign stocks are a bargain by comparison, trading at a P/E of less than 18, according to Morningstar.
Value is just one of many arguments in favor of international investing. For years, wealth advisors have told clients to invest a portion of their funds overseas to diversify portfolios and mitigate risk.
This advice is particularly timely now given that some European countries are recovering more quickly from COVID-19 than the U.S. In addition to individual-country measures, the European Union passed an $880 billion stimulus package; the U.S. continues to argue about its own follow-up plan.
Economists also anticipate a bigger GDP recovery for Europe next year, with growth pegged as high as 6% versus sub-5% growth for the U.S. Another factor is the present weakness of the U.S. dollar, which makes European stocks and other foreign equities more attractive for U.S. investors.
Here are 10 of the best European stocks you can buy right now. They offer a combination of growth prospects and value. Better still, many of them offer healthy dividend yields, and some are even members of the European Dividend Aristocrats.
Data is as of Oct. 8. Yields represent the trailing 12-month yield, which is a standard measure for international stocks. Dividends on some international stocks may be taxed at a higher rate; however, the IRS offers a foreign tax credit that investors can use to offset taxes collected by foreign governments.
0
Contributing Writer, Kiplinger.com
Lisa currently serves as an equity research analyst for Singular Research covering small-cap healthcare, medical device and broadcast media stocks.