13 Best Warren Buffett Growth Stocks
Warren Buffett might be known as a legendary value investor, but don't ignore his growth holdings. Here, we examine 13 of "the Oracle's" best growth stocks.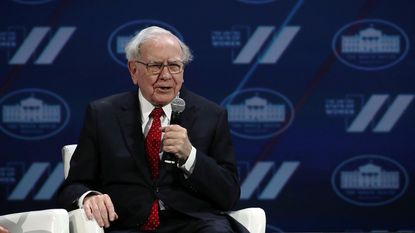 (Image credit: Getty Images)
Warren Buffett, chairman and CEO of Berkshire Hathaway (BRK.B), is known as perhaps the greatest value investor of all time, but that doesn't mean he has no use for growth stocks.
On the contrary, Buffett has even recently participated in the initial public offering of a red-hot technology stock. The Oracle of Omaha surprised pretty much everyone when Berkshire bought shares in Snowflake (SNOW) as the software firm executed the largest software IPO ever in mid-September.
But while Snowflake does represent an unusual purchase for Buffett's holding company, it's hardly his only growth play. The Berkshire Hathaway equity portfolio is, in fact, teeming with growth stocks. Its single-largest holding is a high-performance tech equity, and another blue-chip name Buffett has held for more than 50 years is a growth stock. The designation applies to a host of other holdings, too.
Given that growth has been outperforming value for roughly a decade now, it's worthwhile to suss out the best of Warren Buffett's growth stocks. Read on as we look at Berkshire's top growth holdings based on analysts' long-term earnings expectations, which range from anywhere between about 9% and more than 40% annually.
Disclaimer
Price and analyst info as of Sept. 21. Analyst info courtesy of S&P Capital IQ. Holding value and % of portfolio is based off the Berkshire Hathaway 13F filed Aug. 14, for the second quarter ended June 30, and WhaleWisdom data.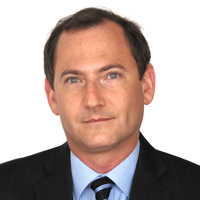 Senior Investing Writer, Kiplinger.com
Dan Burrows is Kiplinger's senior investing writer, having joined the august publication full time in 2016.
A long-time financial journalist, Dan is a veteran of SmartMoney, MarketWatch, CBS MoneyWatch, InvestorPlace and DailyFinance. He has written for The Wall Street Journal, Bloomberg, Consumer Reports, Senior Executive and Boston magazine, and his stories have appeared in the New York Daily News, the San Jose Mercury News and Investor's Business Daily, among other publications. As a senior writer at AOL's DailyFinance, Dan reported market news from the floor of the New York Stock Exchange and hosted a weekly video segment on equities.
Once upon a time – before his days as a financial reporter and assistant financial editor at legendary fashion trade paper Women's Wear Daily – Dan worked for Spy magazine, scribbled away at Time Inc. and contributed to Maxim magazine back when lad mags were a thing. He's also written for Esquire magazine's Dubious Achievements Awards.
In his current role at Kiplinger, Dan writes about equities, fixed income, currencies, commodities, funds, macroeconomics, demographics, real estate, cost of living indexes and more.
Dan holds a bachelor's degree from Oberlin College and a master's degree from Columbia University.
Disclosure: Dan does not trade stocks or other securities. Rather, he dollar-cost averages into cheap funds and index funds and holds them forever in tax-advantaged accounts.