7 Better Ways to Make Money Off the FAANGs
No matter which acronym you use, FAANGs have a huge impact on the broad market. Here are seven better ways to make money off the mega-cap stocks than playing them directly.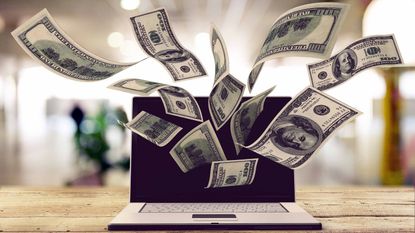 (Image credit: Getty Images)
Five of the largest and best-known companies in the world are the FAANG stocks.
Or the FAAMNGs. Or the FANTAMANs. Whatever the acronym of the day is.
The original "FANGs" – Facebook, Apple, Netflix and Google – was a clever way to refer to four mega-cap tech stocks. But as other companies grew, and some of the original names changed, this alphabet soup evolved. FANGs became the FAANGs, then morphed into other less popular iterations.
The reason these acronyms stick around is because they collectively have a massive impact on the major U.S. stock market indexes thanks to their size. In fact, seven technology or tech-adjacent mega-caps – Apple (AAPL), Microsoft (MSFT), Amazon.com (AMZN), Facebook parent Meta Platforms (FB), Google parent Alphabet (GOOGL), Netflix (NFLX) and Tesla (TSLA) – account for roughly half of the weight of the Nasdaq-100 index and more than a fifth of the S&P 500.
However, for several of these stocks, their prominence has also resulted in rich valuations and share price gains that have outstripped profit growth, making them difficult for value-minded investors to swallow.
Fortunately, you can partake in the impressive business models of these mega-cap stocks without necessarily paying an exorbitant share price. The strategy is simple: Buy shares of businesses that provide products or services to these companies and thus benefit peripherally from the group's phenomenal growth. FAANG stocks and other giant tech firms drive outsized revenue and profit gains for their value-added resellers (VARs), software developers, component manufacturers, landlords and dozens of other business partners.
Here are seven better ways to make money off FAANG stocks. The names featured here are riding the coattails of their mega-cap partners to outsized top- and bottom-line growth. Better still, most are valued at cheaper price-to-earnings (P/E) multiples than the FAANGs they partner with, suggesting these names may still have room to run.
Disclaimer
Data is as of Nov. 9.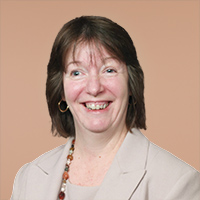 Contributing Writer, Kiplinger.com
Lisa currently serves as an equity research analyst for Singular Research covering small-cap healthcare, medical device and broadcast media stocks.