5 Mega-Cap Stocks Analysts Love the Most
Stocks with market values of at least $200 billion are where the really big money places its bets. These mega caps are Wall Street's favorites.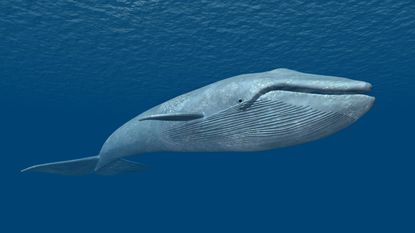 (Image credit: Getty Images)
In a year when high-flying meme stocks have grabbed more than their fair share of headlines, investors would do well to remember that what really moves the market are mega-cap stocks.
After all, the S&P 500 is not a social media popularity contest. It's an index weighted by market capitalization. Size matters. The biggest companies by market value – Apple (AAPL (opens in new tab)), Microsoft (MSFT (opens in new tab)) – have far more impact on our collective equity wealth than whatever stock du jour is being debated on Reddit.
Mega-cap stocks – or roughly speaking, equities with market values of at least $200 billion – are where the really big money places its bets. Billionaires, hedge funds and other institutional investors love mega-cap stocks. For one thing, mega caps are proven businesses, and leaders in their respective industries. Secondly, mega caps' massive liquidity allows big investors to buy or sell large positions with relative ease.
Mega caps also happen to be some of the country's best-known companies – and analysts' favorite stocks.
With that in mind, we decided to find Wall Street's favorite mega-cap stocks to buy now. Here's how the process works: S&P Global Market Intelligence surveys analysts' stock ratings and scores them on a five-point scale, where 1.0 equals Strong Buy and 5.0 means Strong Sell. Any score of 2.5 or lower means that analysts, on average, rate the stock a Buy. The closer the score gets to 1.0, the stronger the Buy call.
Our screen left us with these five mega-cap stocks, all of which get rare Strong Buy consensus recommendations from Wall Street analysts.
Share prices and other data are as of Nov. 4, courtesy of S&P Global Market Intelligence and YCharts. Dividend yields are calculated by annualizing the most recent payout and dividing by the share price. Companies are listed by strength of analysts' consensus recommendation, from lowest to highest.