7 Discounted Dividend Stocks With Market-Beating Yields
Even with a recent selloff, stock valuations are lofty, but these high-quality dividend stocks are trading at attractive levels right now.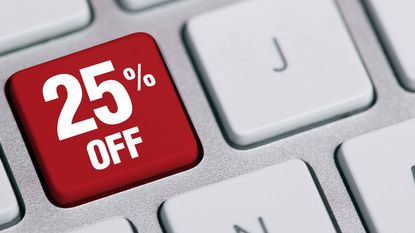 (Image credit: Getty Images)
While there is ample supply of dividend stocks to be found on Wall Street, finding high-quality ones whose payouts are secure can be a little more tricky.
What's more, following years of big gains in the equity markets, stock prices for many of the best dividend payers is in the clouds.
The S&P 500, for instance, currently trades at a relatively rich forward price-to-earnings (P/E) ratio of 19.5, according to Yardeni Research – even after markets posted one of their worst months in years in January.
As a result of market multiples that have stayed elevated, experts are predicting S&P 500 Index returns will be far more modest in 2022. According to FactSet, the consensus forecast among analysts targets S&P 500 returns of roughly 10% this year. This is certainly respectable compared to the average annual performance for this index, but well below the sizzling 27% return delivered by S&P 500 stocks last year.
And income investors who seek outsized returns in 2022 face an uphill battle due to a much lower-than-usual S&P 500 dividend yield. Dividends traditionally account for significant portions of stock market returns. But at present, the S&P 500 yield is meager, at roughly 1.3%. This is the lowest level since 2000, and a far cry from the 3%-5% yields consistently delivered by S&P 500 stocks prior to the 1990s.
Beating the consensus estimate for market returns this year will require a combination of 1) high-quality stocks priced at a discount to the market and 2) offering exceptional dividend strength and yields.
With that in mind, here are seven discounted dividend stocks offering outsized yields. To curate this list, we looked for stocks that are currently valued well below their five-year average forward price-to-earnings ratios and/or their sector peers, as well as those offering dividend yields higher than the S&P 500 Index.
Data is as of Feb. 7. Dividend yields are calculated by annualizing the most recent payout and dividing by the share price. Historic valuations are based on the average five-year P/E ratio as determined by earnings. Stocks are listed in reverse order of valuation.
Contributing Writer, Kiplinger.com
Lisa currently serves as an equity research analyst for Singular Research covering small-cap healthcare, medical device and broadcast media stocks.