5 Low-Vol Dividend Aristocrats to Survive a Stormy Market
The market has been volatile so far in 2022, but these safe dividend stocks could provide stability for investors.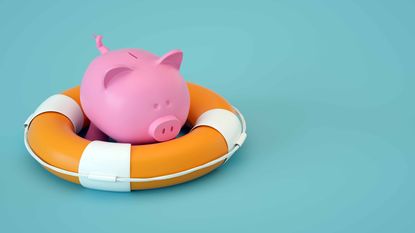 (Image credit: Getty Images)
Turmoil in the stock market has many investors looking for ways to manage risk. If your goal is safety and reliable income, a great starting point is the Dividend Aristocrats, a group of high-quality S&P 500 stocks known for delivering at least 25 straight years of dividend growth.
A dependable dividend can also have a significantly positive impact on stock performance since these payouts typically account for roughly one-third of total annual return, according to S&P Dow Jones Indices.
Equally as important, the increasing payouts from the Dividend Aristocrats have not come at the expense of an attractive yield. These stocks have consistently delivered, with yields averaging 2.5% over the past 24 years versus a 1.8% yield for the S&P 500.
The potent combination of consistency and rising dividends have helped the Dividend Aristocrats outperform the broader S&P 500 benchmarks over long periods with lower volatility.
One measure that captures the downside protection provided by these stocks is beta, which calculates an individual stock's volatility versus the overall market. Since 1990, the average beta for the Dividend Aristocrats has ranged around 0.8. Any beta below 1.0 indicates a stock that is less volatile than the S&P 500.
The calming effect of lower beta is most apparent during periods of stock market decline. Over the past 40 years, the Dividend Aristocrats have performed better than the S&P 500 69.3% of the time during market downturns and 43.4% of the time during market upticks.
Here, we look at five Dividend Aristocrats with betas below 1.0. Each of the safe dividend stocks featured here offer investors solid downside protection and provide an exceptional dose of stability with reliably rising income.
Disclaimer
Data is as of March 15. Dividend yields are calculated by annualizing the most recent payout and dividing by the share price.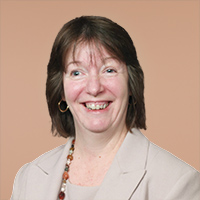 Contributing Writer, Kiplinger.com
Lisa currently serves as an equity research analyst for Singular Research covering small-cap healthcare, medical device and broadcast media stocks.