6 Stocks That Corporate Insiders Are Buying Now
When Wall Street sends off mixed signals, see what corporate insiders have to say. Here are six stocks that have enjoyed notable insider buying recently.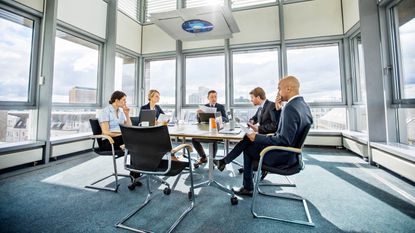 (Image credit: Getty Images)
It can be difficult to gauge the strength of investment opportunities in this disconnected economic environment. Unemployment is high, earnings are cratering and valuation has gone out the window. Traditional metrics alone simply can't reveal the whole picture. You need more tools.
To this end, following the activity of those "in the know" – that is, looking at what corporate insiders are buying – could be an effective investing strategy.
"Corporate insiders" is a catch-all term that refers to corporate officers, board members and people/groups that own 10% or more of voting shares. Many of these people are typically tasked with steering their companies in the right direction. And because they usually have more in-depth knowledge of their companies and learn of developments before other investors, corporate insiders are required to disclose the purchase or sale of shares.
Insiders often set up regular programs of buying or selling. But unusual spurts of corporate insider buying can signal that now is the time to up the ante on a particular company.
We recently used TipRanks' Insiders' Hot Stocks (opens in new tab) tool to zero in on the stocks flashing such a signal. Here are six stocks with informative insider buying that investors should take a closer look at.
0
Contributing Writer, Kiplinger.com
Maya Sasson, originally from San Francisco, California, is a financial blogger focusing on U.S. stocks as well as analyst activity. Before diving into the world of financial writing, she earned a B.S. in Mathematics from Tufts University, and began her career as a data analyst for a software company.