15 Best Fidelity Funds to Buy Now
No matter your investing style, these top Fidelity funds offer solid active management at relatively low costs.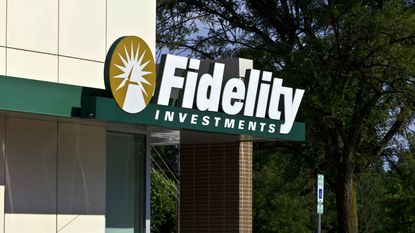 (Image credit: Getty Images)
Fidelity is one of the most iconic names on Wall Street, and Fidelity funds are among the most respected investment vehicles on the planet.
The asset manager was established just after World War II and was one of the early leaders in the employer-led retirement plan space after the 401(k) made its debut roughly 40 years ago. Chances are you've owned a Fidelity product in some account or another across your investing life.
But with more than 300 mutual fund options on top of dozens of exchange-traded products, where do you start if you're looking for the top Fidelity funds for your own personal goals?
Here are 15 of the best Fidelity funds that cover a wide variety of investing approaches. Whether you're interested in growth stocks or income from bonds, you're likely to find something that fits with your portfolio here – sometimes, in the same single fund!
Just keep in mind that all investing decisions are personal, and what works for one investor might not fit in perfectly with another. So always do your own research and act with your own unique goals and risk tolerance in mind.
Data is as of Aug. 24. Dividend yields represent the trailing 12-month yield, which is a standard measure for equity funds. There is no minimum to invest in any of the funds listed here.
Contributing Writer, Kiplinger.com
Jeff Reeves writes about equity markets and exchange-traded funds for Kiplinger. A veteran journalist with extensive capital markets experience, Jeff has written about Wall Street and investing since 2008. His work has appeared in numerous respected finance outlets, including CNBC, the Fox Business Network, the Wall Street Journal digital network, USA Today and CNN Money.