5 Hot-Running Health Insurance Stocks to Buy
Many of us are unhappy with our health insurers.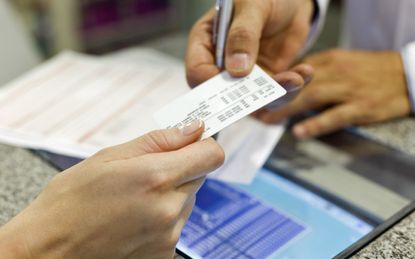 (Image credit: Getty Images)
Many of us are unhappy with our health insurers. Premiums are high. Hospital bills can be large and deductibles for many policyholders are larger than ever.
But the world looks good if you own health insurance stocks. There are profits to be made managing government health care programs — Medicaid, public exchanges, the Children's Health Insurance Program and Medicare. Because despite the confusion over health insurance, government health care expenditures continue to rise.
To wit, Medicare spending is projected grow 7.9% annually to 2023 with total expenditures of approximately $1.1 trillion. Meanwhile, Medicaid spending is estimated to grow 5.9% annually to 2023, when it will top $828 billion.
Here are five health insurance stocks to buy – all of which have advanced by double digits already in 2018. But don't worry about being late to the party. There's reason to expect more upside in these stocks because they need only to maintain a strategy at which they have proven adept: increase enrollments and contain medical costs.
Data is as of Oct. 15, 2018. Companies are listed in alphabetical order.
Contributing Writer, Kiplinger.com
Email: ken.berman@gorillatrades.com
Website:
gorillatrades.com
LinkedIn:
Gorilla Trades
Phone: (866) 222-6639
Ken Berman has been buying and selling stocks since he was a teenager and met with early success trading then-fledgling biotech stocks like Amgen, Biogen and Immunex. He later became a broker and worked for two wire houses, where he developed a proprietary system for buying and selling equities. In 1999, Mr. Berman formalized his method under the Gorilla Trades name and now has subscribers in the U.S. and 55 other countries around the world.