50 Great Places for Early Retirement in the U.S.
These economically healthy cities offer good settings for early retirees who might consider pursuing a second act during retirement.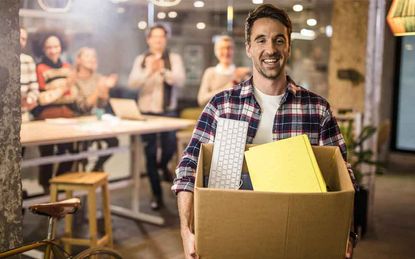 (Image credit: Getty Images)
Early retirement can be more than just a daydream for those long Tuesday afternoons at work. With some smart planning, you can make leaving the workforce early a reality. You just have to keep in mind the unique challenges facing early retirees.
First of all, entering retirement at a relatively younger age means needing to stretch your nest egg further (hopefully). One way to do that is to find the right retirement destination for you. That's because where you live makes a big impact on your budget, as it helps determine your living costs, tax bills and employment and income opportunities. Yes, you'll be retired, but still being young, you may actually want to keep working a bit, whether to help pad your budget, pursue some passion project or just to stay busy with some kind of structure.
With this in mind, we crunched the numbers in search of 50 great places—one per state—for early retirees to settle in, focusing on areas with lower living costs and favorable tax situations, both specifically for retirees. We also looked for places where the economy, typical household income and physical population are all in relatively good health. And we favored locations with high concentrations of residents ages 45 to 64, so you can enjoy early retirement with your peers. Take a look at the list of early-retirement cities.
Disclaimer
The list is ordered alphabetically by state. See "How We Picked the Best Places for Early Retirement" at the end of the list for details on our data sources and methodology.

Online Editor, Kiplinger.com
Rapacon joined Kiplinger in October 2007 as a reporter with Kiplinger's Personal Finance magazine and became an online editor for Kiplinger.com in June 2010. She previously served as editor of the "Starting Out" column, focusing on personal finance advice for people in their twenties and thirties.
Before joining Kiplinger, Rapacon worked as a senior research associate at b2b publishing house Judy Diamond Associates. She holds a B.A. degree in English from the George Washington University.