Kiplinger's Economic Outlook for All 50 States, 2018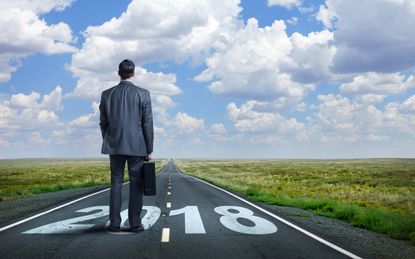 (Image credit: Getty Images)
America's economic engine will continue to hum across all major regions throughout 2018.
The strongest growth is in the West, with plenty of high-wage jobs being created in tech-related hardware and software, plus aircraft, finance and business services. The South is seeing higher demand for exports such as industrial machinery and other equipment. The Midwest is enjoying a surge in demand for manufactured goods, and it leads in productivity gains, though slower auto sales could ding growth in Michigan. The Northeast is benefiting from its high-tech clusters, such as Boston. Mid-Atlantic states have limited exposure to growing trade fights, compared with other areas that rely on exports. Mountain West states stand to benefit from the recovery in oil and minerals prices.
But it's not all good news. For instance, the commodities-heavy economies of the Plains states face some dark clouds. A slowdown in the farming industry and new international tariffs will hit hard.
Read on for Kiplinger's exclusive 2018 economic outlook – including projected job-growth and unemployment rates – for each state, listed alphabetically.
Intern Cece Biagini also contributed to this package.
1/50
Alabama
Population: 4,874,747
2018 job growth: 1.3%
2017 job growth: 1.0%
New jobs in 2018: 26,800
New jobs in 2017: 19,100
Unemployment rate by year-end 2018: 3.8%
Unemployment rate at year-end 2017: 3.8%
Alabama's job growth lags that of the other Southeast states, and labor-force growth is poor, though there are bright spots in the economy. Huntsville, with its tech, auto and aerospace sector, is seeing the fastest job growth. Two new rocket engine plants are being built there. Aircraft production is ramping up in Mobile.
The state's automotive sector had previously been a bright spot, as Alabama had landed auto plants from Mercedes, Honda, and Hyundai, and a new plant from Toyota/Mazda. 57,000 workers in the automotive sector build a million vehicles a year. It's the third-largest state for U.S. auto exports. However, the expected auto sales slowdown this year and the prospects of rising tariffs are casting clouds. Alabama has been successful at attracting manufacturing because it has the fifth-lowest costs in the country, and this will help it once again after the clouds pass.
2/50
Alaska
Population: 739,795
2018 job growth: -0.7%
2017 job growth: -1.3%
New jobs in 2018: -2,200
New jobs in 2017: -4,400
Unemployment rate by year-end 2018: 7.1%
Unemployment rate at year-end 2017: 7.2%
A rebound in prices for crude oil is benefiting Alaska, but follows years of battering that drove it into recession and left its economy with the highest unemployment rate of any state. More job cuts are likely this year, but the rate of losses is declining, and there are glimmers of hope that the economic downturn may be near bottoming out. The cost has been severe: some 11,700 high-paying oil industry jobs were lost between 2015, when oil prices were slumping, and the end of this year. State officials are hopeful a huge infrastructure project to develop a liquefied natural gas (LNG) capability can be completed by 2024 or 2025. Alaska has huge reserves of the clean-burning fuel, and global demand for it is strong. Helping to cushion the blow from the loss of oil-industry momentum in recent years has been growth in Alaska's manufacturing, health care, and tourism sectors. Alaska also has a strong and growing military presence due to its strategic location. That is boosting construction, including $169 million budgeted in 2018 at Eielson Air Force Base for two squadrons of F-35s arriving in 2020.
3/50
Arizona
Population: 7,016,270
2018 job growth: 2.4%
2017 job growth: 2.4%
New jobs in 2018: 67,000
New jobs in 2017:65,200
Unemployment rate by year-end 2018: 4.5%
Unemployment rate at year-end 2017: 4.7%
Steady population growth for rapidly growing cities like Phoenix as well as expanding high-tech businesses, including Amazon's plans to create a new distribution center in Tucson employing 1,500 people, keep Arizona's economy on a solid growth trajectory. Its sunny climate is a magnet for retirees, who fuel growth in health care and other professional services, while its relatively lower living costs are attractive for younger, educated workers from coastal cities like Los Angeles. Construction is under way on a $1.5 billion Intel semiconductor plant in Chandler that is to be completed in 2021, further contributing to the southwest region's reputation as a growing tech center. Arizona's more flexible regulatory environment is attractive to a wide variety of businesses from health care to banking. Payrolls went up significantly over the past year at defense contractors Raytheon and Orbital ATK, as well as at UnitedHealthcare, Walgreens, Charles Schwab and Wells Fargo.
4/50
Arkansas
Population: 3,004,279
2018 job growth: 0.7%
2017 job growth: 1.0%
New jobs in 2018: 8,200
New jobs in 2017: 12,000
Unemployment rate by year-end 2018: 3.8%
Unemployment rate at year-end 2017: 3.7%
These are difficult times for Arkansas' efforts to breathe more vitality into labor markets, partly because of the state's lack of success to date in luring high-tech businesses -- but also a result of less interest in Fayetteville Shale, the state's gas reservoir. Houston-based Southwestern Energy is halting its drilling in the state after laying off hundreds of employees and will auction off its shale assets. A bid by state capital Little Rock to develop a technology park has not attracted any high-tech companies and now is being rescaled to accommodate smaller businesses. Meanwhile, a rapidly changing merchandising landscape is compelling the state's signature company, Bentonville-based Wal-Mart Stores Inc., to keep cutting its headquarters staff with as many as 1,000 jobs to disappear this year and next. There is modest hiring growth in smaller-scale manufacturing, including a new plant in Fort Smith under construction by Silgan Plastic Food Containers that will employ 150, but otherwise the state's labor markets are struggling with job growth slowing.
5/50
California
Population: 39,536,653
2018 job growth: 1.8%
2017 job growth: 2.1%
New jobs in 2018: 294,300
New jobs in 2017: 340,200
Unemployment rate by year-end 2018: 4.1%
Unemployment rate at year-end 2017: 4.5%
There's solid job and wage growth, but spiraling housing costs and high taxes paint a mixed picture for California's giant economy – in dollar terms now rated the fifth-largest in the world. Retail giant Amazon is hiring hundreds of people for its massive new warehouse in Fresno, a $77-billion high-speed rail system between Los Angeles and San Francisco is under construction, and carmaker Tesla is supporting tens of thousands of jobs in the state – all typical of the high-powered industrial activity taking place within the state. But liberal California faces a relatively hostile federal government in Washington that is critical of the state's relatively lenient attitude toward immigration. It is also dealing with a scarcity of affordable housing as well as an exodus of businesses, including prominent ones like Toyota and Jacobs Engineering Group, and threats by more companies to pull up stakes if taxes and other costs of operating keep rising.
6/50
Colorado
Population: 5,607,154
2018 job growth: 2.7%
2017 job growth: 2.2%
New jobs in 2018: 70,900
New jobs in 2017: 56,100
Unemployment rate by year-end 2018: 2.6%
Unemployment rate at year-end 2017: 3.0%The state's major urban centers, including Denver and its surrounding environs, are booming and helping generate development of professional and business services and leisure and hospitality businesses, as well as an expanding high-tech sector. A 10,000-square-foot Microsoft Technology Center opened this year in Denver, catering to business professionals, while in neighboring Aurora Amazon has about 1,000 employees at work at its warehouse distribution facility. Google has about 500 employees at a recently opened campus in Boulder and intends to triple that number eventually. Colorado also is a major force in the aerospace industry, home to roughly 400 companies employing about 28,000 in the field. Two of the nation's top aerospace engineering programs are at the University of Colorado at Boulder and the Air Force Academy in Colorado Springs. That attracts talented employees in well-paying positions to the state to participate in an industry that prizes innovation. Tourists are drawn to Colorado year-round by its abundance of recreational activities, including more than two dozen ski resorts, and to visit the scenic Rocky Mountains.
7/50
Connecticut
Population: 3,588,184
2018 job growth: 0.8%
2017 job growth: :0.1%
New jobs in 2018: 13,500
New jobs in 2017: 2,300
Unemployment rate by year-end 2018: 4.4%
Unemployment rate at year-end 2017: 4.5%
Connecticut is making a return to growth on the strength of increased manufacturing activity that owes significantly to a pickup in defense spending. But there is also more hiring in service sectors, including healthcare and in professional services such as accounting and banking. General Dynamics' Electric Boat division is making a major long-term investment at Groton, spending more than $800 million over 17 years to up its capacity for producing submarines to three per year by 2021 from two currently. It will be adding close to 2,000 jobs over a period of years. United Technologies Corp., an aerospace and commercial building manufacturer, will boost its workforce in the state by 7,000 immediately and add another 2,000 by 2022. Connecticut is also drawing more high-tech businesses, including IT provider Infosys, which is developing a training hub at Hartford and will create about 1,000 jobs by 2022. In addition, genomic testing firm Sema4 is moving a laboratory from New York City to Stamford and adding 400 jobs over five years.
The faster economic tempo will help Connecticut bounce back from a 0.2% contraction in GDP during 2017 to about a 2% expansion this year. There is some risk for its high-value-added manufacturing industries because of tariffs that the Trump administration has imposed against imported steel and aluminum, which effectively drives their costs up. But there are enough orders in the pipeline for helicopters, submarines, jet engines, and other defense items to ensure that the economy has room to run.
8/50
Delaware
Population: 961,939
2018 job growth: 1.2%
2017 job growth: 0.7%
New jobs in 2018: 5,500
New jobs in 2017: 3,200
Unemployment rate by year-end 2018: 3.8%
Unemployment rate at year-end 2017: 4.5%
Delaware has a reputation as a low-tax state, attractive to financial services firms. Hiring is strong in professional and business services, and some of the job creation is in innovative start-ups that are applying technology to services. Online credit card company Fair Square Financial aims to double its workforce in Wilmington during the next two years. It's an important tourist venue, known for its sandy beaches, and its three casinos may now be revitalized as a result of the recent legalization of individual sports betting. State officials have reached agreement with Gulftainer Group, a privately owned port operator, to build a new container shipping facility on the Delaware River. The company is to invest $580 million over nine years in the new operation, which is expected to result in substantial new hiring.
9/50
Florida
Population: 20,984,400
2018 job growth: 2.3%
2017 job growth: 2.2%
New jobs in 2018: 193,400
New jobs in 2017: 181,500
Unemployment rate by year-end 2018: 3.7%
Unemployment rate at year-end 2017: 3.9%
Florida GDP is expected to grow about 3.8% in 2018 and 2019, well above the national average. Construction is booming: a new high-rise is going up in Miami, and many retail strips are being converted to upscale. Housing starts will rise 10% this year and 6% next year, with home prices continuing to rise 6% to 10% on high demand. Florida still faces an oversupply of luxury condos, but cheaper housing is tight in most areas of the state. The manufacturing sector is surging, along with much of the service sector. Workers are becoming scarcer, as unemployment rates are dropping fast in many metro areas. Residual effects of the Hurricane Irma evacuation are still keeping labor force growth low in the southwest and the southern Atlantic coast. Orlando continues to be the hottest growth area, with gains in tech, aerospace, and healthcare. Also, the resort beaches of the Panhandle are beginning to be discovered.
Domestic tourism to Florida is still setting records, but international tourism is down, especially to Miami. Latin American currencies have fallen in relation to the dollar this year. Overseas immigration to the state is also down. The tax law change limiting the amount of property deductions may increase relocations to the Florida Atlantic coast from the Northeastern states. Any effect should be seen later this year and next.
10/50
Georgia
Population: 10,429,379
2018 job growth: 1.8%
2017 job growth: 1.9%
New jobs in 2018: 80,000
New jobs in 2017: 81,500
Unemployment rate by year-end 2018: 4.0%
Unemployment rate at year-end 2017: 4.5%
Georgia is attracting numerous distribution and warehouse jobs, given Atlanta's major airport and transportation hubs. The port deepening project at Savannah is about halfway complete (due in 2022), which will further add to the state's connection to the global economy. Healthcare continues to be a strong sector for the state.
The Atlanta metro area will remain a hotbed of housing construction, but job growth is slowing to just a moderate pace. Strong job growth is shifting further east to Gainesville, Athens, and now even Augusta, which had been fairly quiet until recently. This is attracting some of the migrant inflow that would normally go to Atlanta. Downstate is more sedate, though even some of these housing markets are beginning to see strong price increases.
11/50
Hawaii
Population: 1,427,538
2018 job growth: 1.6%
2017 job growth: 1.0%
New jobs in 2018: 10,300
New jobs in 2017: 6,600
Unemployment rate by year-end 2018: 2.1%
Unemployment rate at year-end 2017: 2.1%
A cloud hangs over a key part of the island state's economy, literally, because of the continuing Kilauea volcanic eruptions on Hawaii's Big Island, which could last for months or up to two years. Tourism is Hawaii's top employer, supporting upward of 200,000 jobs last year and generating nearly $17 billion in visitor spending, but it is feeling the impact now of publicity about the eruptions. Though Hawaiian authorities are aiming to reassure visitors that the eruptions are relatively localized, losses from reduced hotel bookings, canceled cruise ship calls and reduced tourism activities are taking a toll on what officials had expected to be a record year. Hawaii has other economic pluses in its favor, however, including the benefit it reaps from military spending due to its strategic location. In 2015, nearly $8 billion worth of contracts added up to about 10% of Hawaii's overall economic activity, with local firms such as BAE Systems and Raytheon sharing the bounty, as did the University of Hawaii for research into areas including climate change and alternative energy.
12/50
Idaho
Population: 1,716,943
2018 job growth: 3.0%
2017 job growth: 3.3%
New jobs in 2018: 21,300
New jobs in 2017: 22,700
Unemployment rate by year-end 2018:2.7%
Unemployment rate at year-end 2017: 3.0%
The state's relatively small economy has bounced back strongly from the 2007-2009 recession, with Boise and areas around the southwest leading the charge. It is benefiting from an influx of population, including educated workers from Seattle and the San Francisco area in search of lower living costs but still with the opportunity to sign on with high-tech firms such as Boise-based Micron. That's drawing out-of-state investors, from Los Angeles, Chicago and Las Vegas among other places, and driving increased construction of homes as well as retail and industrial spaces. Business and professional services are growing, and the rise in population is driving growth in government employment. Idaho is home to large staffs of federal employees for the U.S. Forest Service, Bureau of Labor Management, Bureau of Reclamation and the Federal Bureau of Investigation in Pocatello. The state also is a draw for tourists attracted to its ski hills and its ample boating and fishing opportunities.
13/50
Illinois
Population: 12,802,023
2018 job growth: 1.1%
2017 job growth: 0.7%
New jobs in 2018: 63,700
New jobs in 2017: 42,900
Unemployment rate by year-end 2018: 4.3%
Unemployment rate at year-end 2017: 4.9%
Illinois has seen its unemployment rate drop to 4.3%, the lowest since 2006. The rate is likely to drop further, as labor-force growth is nil because of all the people leaving the state. Illinois stands out for having one of the highest out-migration rates in the country, along with New York and Hawaii. The out-migration of both of the latter states is related to a high cost of living. In Illinois, it is likely related to the government's fiscal mess, and high-earners are leaving because they don't want to pay for it. State and local government pensions are woefully underfunded, the state rainy-day fund is at zero, and the state's government budget problems are among the worst in the country. The political system has been deadlocked for a long time.
Nevertheless, construction activity is booming, and manufacturing is picking back up off the floor. Leading indicators for growth in the near-term are bullish, as the state is enjoying some catch-up growth after falling behind relative to its peers last year. Job growth in the Chicago area is expected to improve to just over 1.0%. Kankakee and the Quad cities (Rock Island-Moline) will do well, but the agricultural recovery that was boosting Caterpillar, located in Peoria, and much of central Illinois, will likely be threatened by the trade war with China. As a result, the Trump Administration has proposed to send aid to U.S. farmers hurt by tariffs.
14/50
Indiana
Population: 6,666,818
2018 job growth: 0.9%
2017 job growth: 1.0%
New jobs in 2018: 27,000
New jobs in 2017: 30,100
Unemployment rate by year-end 2018: 3.1%
Unemployment rate at year-end 2017: 3.4%
Indiana's unemployment rate this year is the lowest since 2000. Jobs in construction, health care, and professional and business services will grow the fastest. Employment growth in the capital city of Indianapolis will pick up from 1.4% to 1.7%, and the metro area will outperform many in the Midwest region because of the diversity of its industrial base and its low costs. Indianapolis is building a high-tech sector - Infosys plans to make 3,000 new hires over the next five years - and has attracted many transportation and logistics firms. Other metros across the state are doing even better: Elkhart's recreational vehicle industry is booming; Ft. Wayne, Evansville, Kokomo and Lafayette are also growing quickly, and the growth rate is strengthening. Indianapolis and Ft. Wayne are attracting migrants that are boosting their labor-force growth. Some of these are immigrants: Ft. Wayne boasts the largest population of Burmese in the world outside of Myanmar. Only Gary and northwestern Indiana are struggling to gain momentum, though at least their employment levels have stabilized.
15/50
Iowa
Population: 3,145,711
2018 job growth: 1.0%
2017 job growth: 0.1%
New jobs in 2018: 15,200
New jobs in 2017: 2,000
Unemployment rate by year-end 2018: 2.7%
Unemployment rate at year-end 2017: 2.9%
Iowa is another farm state coping with the damages to its important agricultural sector as tariff walls keep rising between the United States and its major trading partners. Its major farm revenue producers are grains including corn and soybean, as well as hogs and dairy products. Mexico and China already have levied tariffs on U.S. pork exports. China is also targeting soybeans. In addition, Mexico is increasingly turning to Brazil for its imported corn because it fears that a bid by the United States, Canada and Mexico to renegotiate the North American Free Trade Agreement, now in apparent limbo, could fail and jeopardize its U.S. supplies. Despite those concerns, other sectors and notably manufacturing are doing well and in some cases cite shortages of labor. Iowa's jobless rate is a low 2.8%. Commercial truck manufacturers Stellar Industries Inc., located in Garner near Mason City, would add workers if it could find them. Facebook is expanding its data center complex in the Des Moines metropolitan area at a projected $1.5 billion cost, and Apple is building a $1.3 billion data center in Waukee. Looking to the future, Iowa public officials also are pouring $3.4 billion into infrastructure projects to improve highways and rebuild bridges over a five-year period.
16/50
Kansas
Population: 2,913,123
2018 job growth: 1.5%
2017 job growth: 0%
New jobs in 2018: 20,800
New jobs in 2017: -200
Unemployment rate by year-end 2018: 3.4%
Unemployment rate at year-end 2017: 3.5%
Significant strains are facing the state's two key sectors – agriculture and manufacturing – because of recently imposed tariffs on imported steel and aluminum, as well as China's imposition of retaliatory penalties against an array of U.S. food and other exports. Roughly 19% of jobs in Kansas are supported by businesses that trade with other countries. About 21,000 new jobs are forecast for the state this year, a big improvement over 2017 when there were no net new jobs, and if it holds, a return to the strong growth years of 2012-14. Service sectors are the fastest-growing -- notably professional business services, food services, and transportation and warehousing. Manufacturing is expanding, though there is concern about the rising costs that stem from new tariffs on imported steel and about the availability of skilled labor. Plants that produce chemicals and processed food items are posting a significant business pickup, and so are some manufacturers of durable products. Flow International, a maker of industrial waterjets, is shifting its manufacturing operations employing 110 people to a plant in Kansas owned by parent Shape Technologies, from Washington state.
17/50
Kentucky
Population: 4,454,189
2018 job growth: 0.3%
2017 job growth: 0.6%
New jobs in 2018: 5,500
New jobs in 2017: 11,600
Unemployment rate by year-end 2018: 4.2%
Unemployment rate at year-end 2017: 4.5%
Kentucky's unemployment rate this year is its lowest since 2000. Professional and business services are growing strongly. Manufacturing growth will slow, as much of it is related to the auto industry. Kentucky's major metros of Louisville and Lexington will continue to see decent job growth of about 1.4%. The area around the Cincinnati airport is seeing lots of new warehousing and distribution jobs. Coca-Cola is adding 430 and Kroger 250. The coal area of eastern Kentucky will continue to be depressed, however.
Kentucky's fiscal situation continues to be tight, with several public pensions underfunded and a near-zero rainy day balance at the state level.
18/50
Louisiana
Population: 4,684,333
2018 job growth: 1.0%
2017 job growth: -0.1%
New jobs in 2018: 19,300
New jobs in 2017: -2,100
Unemployment rate by year-end 2018: 4.7%
Unemployment rate at year-end 2017: 4.7%
State GDP has contracted in each of the past two years, and Louisiana continues to contend with a stubbornly high 4.7% unemployment rate. Despite the upward trend in world oil prices, much of its offshore oil-drilling industry remains becalmed. A significant reason for that is because of the backlash from the explosion eight years ago of the BP Deepwater Horizon exploratory well off Louisiana's coast. That incident pumped millions of barrels of oil into waters off Louisiana, Mississippi, Alabama and Florida and contaminated hundreds of miles of beaches and coastal marshes, making offshore drilling controversial to this day. The number of offshore rigs operating has slumped to 17 from 47 that were operating before the Deepwater Horizon disaster. On land, the slump in drilling is even more pronounced – plummeting to 39 currently from 168 eight years ago. Louisiana also is in a sensitive position because of current trade tensions with Asia and Europe. The ports of New Orleans, South Louisiana and Baton Rouge handle a significant portion of total U.S. trade with the rest of the world, including 60% of grain exports from the Midwest that now are being threatened with retaliatory tariffs by America's trade partners. State officials recognize that greater economic diversity would offer more protection from a prolonged downturn in resource-based sectors. DXC Technology opened new offices this year in New Orleans and is hiring 300 people this year, with the intention to eventually take on about 2,000 more over six years for software development and other high-tech ventures. Similarly, software company Accruent plans to create 350 jobs in New Orleans producing IT products used by retail, corporate, higher education and food and beverage sectors for managing their operations.
19/50
Maine
Population: 1,335,907
2018 job growth: 1.1%
2017 job growth: 0.8%
New jobs in 2018: 7,000
New jobs in 2017: 4,700
Unemployment rate by year-end 2018: 2.7%
Unemployment rate at year-end 2017: 3.1%
Steady expansion has led to near full employment in Maine. With unemployment now under 3%, labor scarcity may become a problem, especially in view of the state's rapidly aging population, which leaves a smaller pool of people looking for work. Construction industries are booming, and more businesses are looking for building sites. Montana-based SmartLam LLC intends to build a factory in Maine within 18 months to make engineered wood products. LignaTerra Global LLC is building a $30-million plant in Millinocket that will employ more than 100 making extra-strong composite wood-building materials. Drawing on another of the state's natural resources, Nordic Aquafarms is investing at least $450 million to build a land-based salmon farm at a coastal site in Belfast where it will have ample access to both freshwater and salt water. Demand for medical services is rising as Maine residents age, helping drive a big $512-million expansion of the Maine Medical Center in Portland already underway with construction to last at least through 2019. Tourism is big business for scenic Maine, and officials expect a trend of increases in the number of visitors to continue this year.
20/50
Maryland
Population: 6,052,177
2018 job growth: 0.6%
2017 job growth: 1.0%
New jobs in 2018: 16,300
New jobs in 2017: 26,400
Unemployment rate by year-end 2018: 4.2%
Unemployment rate at year-end 2017: 4.1%
Here's another state like Virginia where the economy is significantly influenced by government spending and employment but with one big difference – Maryland is more oriented toward nondefense spending than is neighboring Virginia. So while the economy is helped by Congress' agreement on a longer-term budget plan, Maryland isn't getting as much extra boost as Virginia is, because most of the increase is in defense spending where Virginia is a bigger player. Maryland-based companies are significant participants in life sciences, cybersecurity and information technology, but those areas of federal spending aren't likely to accelerate this year. Its two biggest economic centers, Baltimore and Silver Spring, gain stability from the spillover of federal government jobs from Washington, D.C. State officials are investing in infrastructure improvement, including road and bridge repair in Baltimore. In addition, a variety of companies including toolmaker Stanley Black & Decker are expanding operations. Stanley Black is adding to its headquarters in the Baltimore area and will add 400 new jobs to its existing 2,300-person workforce. In addition, Bank of America will increase its workforce by about 600 new jobs at a call center and staff support operation in Baltimore, after creating nearly 300 jobs in 2017.
21/50
Massachusetts
Population: 6,859,819
2018 job growth: 1.8%
2017 job growth: 1.3%
New jobs in 2018: 66,000
New jobs in 2017: 44,600
Unemployment rate by year-end 2018: 3.3%
Unemployment rate at year-end 2017: 3.5%
Boston's dominant position as a popular location for key growth sectors, including high-tech businesses and health care, gives Massachusetts a significant boost as the region's economic leader. Amazon has a major expansion project underway in the city's Seaport District that will add about 2,000 new technology jobs, and Boston remains a contender for Amazon's coveted second headquarters and the estimated 50,000 jobs that will come with it. Construction is booming with multiple residential, retail, and office building projects under way. Some of Boston's and the state's strength is linked to its top-ranked universities, including Harvard and Massachusetts Institute of Technology. For example, Massachusetts ranks among the tops in the nation in terms of inventor patents filed. But tourism is a big revenue generator, too, and a $960-million MGM resort-casino is opening at Springfield to entertain. Overall, GDP growth will accelerate to about 3% this year from 2.6% in 2017, and one of the biggest challenges that employers are likely to face is finding the numbers of employees that they need, particularly as growing numbers of Baby Boomers retire.
22/50
Michigan
Population: 9,962,311
2018 job growth: 1.3%
2017 job growth: 1.2%
New jobs in 2018: 54,700
New jobs in 2017: 53,100
Unemployment rate by year-end 2018: 4.5%
Unemployment rate at year-end 2017: 4.7%
Michigan's unemployment rate this year is its lowest since 2001. Construction activity continues to boom, but the auto industry is expected to slow, which will hurt growth in Detroit and other areas of the state. Ann Arbor, where the University of Michigan is located, and Grand Rapids in the western part of the state will continue to enjoy robust 2% job growth.
In a positive development, Detroit has been granted release from state oversight of its finances, less than five years since it went into bankruptcy. For the first time in 40 years, its elected leadership has complete control over government functions. It has had a balanced budget each of the past three years, and has received large investments from Ford, Quicken Loans, and Little Ceasars. However, it will have to resume pension and debt payments in 2024, and still needs to spend about 10% of its budget each year to raze abandoned buildings, given its large population decline over the decades.
23/50
Minnesota
Population: 5,576,606
2018 job growth: 1.1%
2017 job growth: 1.4%
New jobs in 2018: 32,200
New jobs in 2017: 39,700
Unemployment rate by year-end 2018: 3.0%
Unemployment rate at year-end 2017: 3.3%
The central part of the state's economy is well-diversified, driven by proximity to the thriving Twin Cities metro region of Minneapolis-St Paul. The state has some 17 Fortune 500 companies in fields ranging from healthcare to banking to food processing that provide a solid base for hiring and expansion. The Mayo Clinic in Rochester is continuing with a long-term expansion plan that will pump an additional $1.2 billion into capital projects from 2018-2022.
Further north, around the port city of Duluth, efforts are under way to diversify beyond its longstanding roots of mining, shipping and manufacturing. Those traditional jobs are important and well-paying –- some 7,500 are engaged in mining and shipping, while manufacturing employs about 6,000. But state officials want to diversify in order to reduce economic volatility, particularly in mining, possibly by developing tourism or other industries that might help keep young people in the area. Their efforts have produced some success stories. Cirrus Aircraft, a maker of personal aircraft, now has about 1,000 employees in the Duluth area.
24/50
Mississippi
Population: 2,984,100
2018 job growth: 1.4%
2017 job growth: 0.5%
New jobs in 2018: 16,100
New jobs in 2017: 5,500
Unemployment rate by year-end 2018: 4.6%
Unemployment rate at year-end 2017: 4.8%
One of Mississippi's major strengths is the growing presence of global automakers in the state. Unfortunately, that also is becoming a source for worry because of the Trump administration's tough line on trade with its allies. One of the major concerns in Mississippi is that efforts to renegotiate the 24-year-old North American Free Trade Agreement, or NAFTA, with neighbors Canada and Mexico seem to have stalled over U.S. demands. Washington wants a significantly higher percentage of auto production to occur within U.S. borders, a condition that automakers say would disrupt global supply lines and make them less competitive. Nissan and Toyota have large and long-established assembly plants in Mississippi, and about 55,000 jobs statewide depend upon automaking, so the level of anxiety about the outcome of NAFTA talks is high. Unemployment already is edging up, reaching 4.7% in May, with most hiring coming in construction and service sectors, including health care as well as business and professional services. There are glimmers of light if trade talks take a more positive turn, including Toyota's commitment to invest $170 million at its Blue Springs plant to make the next generation of its popular compact-sized Corolla sedans, with 400 new jobs. The state has deepwater ocean ports and a major shipbuilding industry, helping Ingalls Shipbuilding at Pascagoula win another U.S. Navy contract for $57 million to repair a destroyer damaged in a June 2017 collision.
25/50
Missouri
Population: 6,113,532
2018 job growth: 1.2%
2017 job growth: 1.0%
New jobs in 2018: 35,100
New jobs in 2017: 29,400
Unemployment rate by year-end 2018: 3.4%
Unemployment rate at year-end 2017: 3.7%
There is solid progress in attracting new investment, such as the $60-million plant that French automotive supply company Faurecia is building in Blue Springs to make and assemble door panels and instrument panels. In addition, the increased use of lithium-ion batteries that run on cobalt is raising the possibility of bringing old mines back into production. Soaring prices for cobalt – used widely in electric-powered vehicles – could lead to reopening old lead mines and produce up to 300 new jobs. But concern over global trade relations is high among state officials, especially about stalled efforts to renegotiate the North American Free Trade Agreement, or NAFTA, with neighbors Canada and Mexico. Both are key markets for Missouri farmers. Most recent data, for 2015, show that the state earned $1.1 billion from exports of soybeans, $331 million from corn, $248 million from pork and $107 million in beef – and Canada and Mexico were by far Missouri's two top trading partners.
26/50
Montana
Population: 1,050,493
2018 job growth: 0.7%
2017 job growth: 1.1%
New jobs in 2018: 3,300
New jobs in 2017: 4,900
Unemployment rate by year-end 2018: 3.8%
Unemployment rate at year-end 2017: 4.1%
There are a mix of challenges and opportunities ahead for Montana's basic industries: its agricultural sector faces a global glut of some grains, notably wheat, but that is offset to a degree by a pickup in prices for natural resource commodities like oil and copper generated by healthy U.S. and global economic growth. Montana has substantial reserves of coal, but chances for growth are diminishing as its use for generating electricity decline. The Colstrip power plant east of Billings is scaling back its operations, and Westmoreland Coal Co. that supplies it says it may go bankrupt. There is modest progress in developing a high-tech sector, with Missoula and Bozeman as its hubs. Companies such as Cross Tx, which develops healthcare software, and cyber-security software company Hoplite Industries are increasing their employee headcounts and adding to the state's profile as a base for high-tech business.
27/50
Nebraska
Population: 1,920,076
2018 job growth: 1.3%
2017 job growth: 0.3%
New jobs in 2018: 12,900
New jobs in 2017: 2,900
Unemployment rate by year-end 2018: 2.9%
Unemployment rate at year-end 2017: 2.9%
Unemployment is low at 2.9%, but, after slowing in 2017, economic growth is sluggish in rural areas particularly, where low agricultural commodity prices hold back Nebraska's substantial farm economy. Farm incomes are forecast to decline by nearly 7% this year, though some of the slack should be picked up by manufacturing, construction and service businesses. Also, the Trump Administration has proposed to send aid to U.S. farmers hurt by tariffs.
Among other products, the state produces farm machinery, Kawasaki powersports equipment and motorcycles, and products from Kellogg's and Purina Dog Food. Hiring is brisk among factories and service industries, to a degree that leads Nebraska businesses to cite labor shortages and quality as their top issue. In contrast to the strain being experienced in rural areas, Nebraska's major metropolitan centers of Omaha and Lincoln are thriving and generating strong hiring by their financial sectors as well as in professional and business services. Omaha continues to develop a high-tech core, most recently attracting Silicon Valley financial technology firm i2c Inc., which is bringing 300 jobs to a new operations center in the city.
28/50
Nevada
Population: 2,998,039
2018 job growth: 2.9%
2017 job growth: 3.3%
New jobs in 2018: 38,900
New jobs in 2017: 42,600
Unemployment rate by year-end 2018: 4.5%
Unemployment rate at year-end 2017: 4.9%
Nevada is a regional and national standout as a construction boom gathers steam in Las Vegas, and manufacturers, notably electric-car maker Tesla, ramp up operations at a multi-billion-dollar factory near Reno that is expected to provide as many as 10,000 jobs when it is completed. Tesla is the biggest but far from the only clean-energy firm investing and creating jobs in Nevada. Panasonic is working with Tesla and has about 1,500 employees, while others such as tech company Switch are planning massive solar farms in the sunny desert state. Ample construction jobs are open on Las Vegas' fabled strip, where six new casino projects are underway that are expected to boost hotel-room capacity by 10% upon completion in 2020. It's also becoming a sports center, attracting a professional hockey team and will become the new home of the Oakland Raiders football franchise in 2020. That's an extra boon when the gaming industry also is experiencing an upsurge of domestic and international tourists. Las Vegas' housing markets are strong, not at the boom levels they touched in the mid-2000s, but strengthening steadily and benefiting from a larger population of retirees and transplants from higher-cost neighboring states.
29/50
New Hampshire
Population: 1,342,795
2018 job growth: 1.8%
2017 job growth: 1.0%
New jobs in 2018: 12,100
New jobs in 2017: 6,900
Unemployment rate by year-end 2018: 2.6%
Unemployment rate at year-end 2017: 2.6%
Activity is humming across a wide variety of economic sectors from biotechnology to defense production and manufacturing. To some extent, New Hampshire benefits from the spillover from the Boston metro area, and it is seizing that advantage and running with it. Manchester is transforming itself from an historic textile mill town to a center for firms involved in biomedical engineering and life sciences. Hichiner Manufacturing Co. Inc. is spending $50 million to expand its operations in Milford to produce castings for the aerospace, defense and automotive industries. Meanwhile, defense contractors such as BAE Systems are increasing an already robust presence in the state. BAE is adding 580 positions this year in skilled fields including engineering, operations and manufacturing. Job growth is strong in leisure and hospitality fields, as well as in other service industries including education and health care. The combined result is a significant boost to projected economic expansion in 2018, with GDP growth likely to rise to 3.1% from 1.9% in 2017.
There are some causes for worry, principally because of a shrinking working-age population. In addition, the risk of an outright trade war as the U.S. and its competitors and allies levy tariffs on one another could affect about $30 million a year of exports from the state to Canada, Mexico, China and the European Union. New Hampshire exports building materials, industrial adhesives, clothing, lamps and seafood among other items.
30/50
New Jersey
Population: 9,005,644
2018 job growth: 1.4%
2017 job growth: 1.4%
New jobs in 2018: 56,900
New jobs in 2017: 56,300
Unemployment rate by year-end 2018: 4.3%
Unemployment rate at year-end 2017: 4.7%
New Jersey saw relatively weak growth in 2017 until late in the year, when the state's economy picked up some momentum that carried into 2018. Some expansionary vigor continues in manufacturing and in the leisure and hospitality industry. Atlantic City is enjoying a modest rebound with two new casinos coming online. That supports jobs and growth in tax revenues, plus gaming will get an extra boost with the recent legalization of sports betting. Global company TEVA Pharmaceuticals USA is relocating its U.S. headquarters to Parsippany-Troy Hills from Pennsylvania, which will result in about 1,000 jobs, including transfers to the new location. New Jersey has a rapidly aging population, which will support employment increases in healthcare, one of the state's growth industries in recent years. But the risk of an expanding trade war with China is a potential headwind because of the importance of trade with China through the Port of New York and New Jersey. China is New Jersey's fourth-largest trading partner behind Canada, Mexico and Britain and will suffer if disruptions to global supply chains lead to reduced trade volumes. The fastest growing source of job creation currently is in transportation and warehousing, which would be hurt if trade falls off.
31/50
New Mexico
Population: 2,088,070
2018 job growth: 1.3%
2017 job growth: 0.4%
New jobs in 2018: 10,700
New jobs in 2017: 3,300
Unemployment rate by year-end 2018: 4.9%
Unemployment rate at year-end 2017: 6.0%
New Mexico's economy has improved this year, with good growth in most industries. It is also one of the few states to have seen a complete recovery in the number of operating oil rigs back to the 2014 peak. But the state's economy still relies to a significant degree on mining. State authorities are making efforts to diversify the economy through a series of measures, including development of manufacturing jobs in the solar industry. Though China has captured global markets for conventional solar panels, New Mexico is aiming to exploit advanced technologies such as concentrating solar power to supply new sources of clean energy. It estimates that could create about 6,800 new jobs a year directly and through manufacturing and supply chains from 2018 through 2030. Construction industries are doing well, partly because of a mild winter that kept homebuilding on a healthy track. In addition, a major project is underway in Los Lunas where Facebook is building a $1 billion data center that employs about 1,000 during construction and will offer the opportunity of advanced, well-paying jobs when completed late this year.
32/50
New York
Population: 19,849,399
2018 job growth: 1.2%
2017 job growth: 1.3%
New jobs in 2018: 111,600
New jobs in 2017: 121,500
Unemployment rate by year-end 2018: 4.4%
Unemployment rate at year-end 2017: 4.7%
New York will continue to see job growth in key areas, including on Wall Street and among its vibrant healthcare sector, but there also are a number of risks facing the state's economy. The labor market is tightening and house prices are steadily rising. Federal tax reform has scaled back on state and local tax deductions, which may play out in a weaker market for luxury goods and real estate. Concern about rising global trade tensions also is a potential downside, not so much because New York is a major exporting state but because it has an important role in channeling capital inflows and in finance, both areas that may be adversely affected. New York City is still a magnet for the best and brightest in financial fields. It now also is home to a new 80-story, $2.7-billion office building at the World Trade Center. It's also becoming a biopharma hub, with the addition of a new life-sciences incubator, JLABS@NYC that will foster development of biotech, pharmaceutical, medical device and consumer health companies. The three biggest employers in the state – still adding to their staffs – are healthcare systems Northwell Health with 54,000 employees, Montefiore Health System with 32,000 and Mount Sinai Health System with 29,000. In an indication how important employment in professional and business services and healthcare are to New York's economy, the two sectors combined accounted for about half of last year's economic expansion and continue to be key drivers of growth.
33/50
North Carolina
Population: 10,273,419
2018 job growth: 2.3%
2017 job growth: 1.7%
New jobs in 2018: 102,500
New jobs in 2017: 74,100
Unemployment rate by year-end 2018:4.1%
Unemployment rate at year-end 2017: 4.5%
The hotspots of North Carolina's growth are still the Charlotte and Raleigh-Durham areas, with job growth about 3%. Jobs are attracting migrants from in-state and out-of-state. Housing construction is still on a tear in these two metro areas, because of extremely low levels of inventory. Charlotte is a center for financial services (three new bank towers are being developed downtown) and health care, while 13% of Raleigh-Durham's jobs are in tech. The Triangle area (Raleigh-Durham-Chapel Hill), along with Fayetteville, is accounting for almost all of the state's growth in tech job openings, which just hit a new peak in June. This also indicates the shortage of skilled labor in the state. Professional and business services growth in Raleigh is also very strong, especially in the life sciences. Job growth in the rest of the state seems to be moderating, though unemployment rates are declining in most metros.
North Carolina's 3% corporate tax rate and business-friendly climate will continue to attract new business to the state.
34/50
North Dakota
Population: 755,393
2018 job growth: 0.3%
2017 job growth: -0.9%
New jobs in 2018: 1,300
New jobs in 2017: -3,700
Unemployment rate by year-end 2018: 2.6%
Unemployment rate at year-end 2017: 2.6%
A small pickup is taking place in the Bakken oil patch where the drilling rig count was at 56 rigs in July. Another seven to 10 rigs by year-end are likely to be added, which will bring jobs and higher incomes to a state that had 190 rigs in late 2014, but was hard hit when oil prices slumped and kept dropping through early 2016. Construction is underway to boost pipeline and processing capacity within the state, including a $100-million expansion of a natural gas processing plant near Killdeer. The pickup in activity is attracting workers to North Dakota and creating demand for housing once again, a benefit for builders as well as for the construction workers they need. State finances rely heavily on the taxes levied for oil and gas extraction, and so far in the current fiscal year North Dakota has reaped around $1.4 billion, or 23% more than it had forecast. It isn't a return to the boom years of 2012 and 2013 when oil at $90 to $100 a barrel had oilfield workers living in converted containers because housing couldn't be built quickly enough for them. But state unemployment now is down to a relatively low 2.6%, and an estimated 14,000 jobs are open and available to those with needed skills.
35/50
Ohio
Population: 11,658,609
2018 job growth: 1.4%
2017 job growth: 0.8%
New jobs in 2018: 77,100
New jobs in 2017: 46,400
Unemployment rate by year-end 2018: 4.3%
Unemployment rate at year-end 2017: 4.9%
Ohio's unemployment rate this year is the lowest since 2001, and should continue to decline, because growth in the labor force is small. Job growth is strong in construction, manufacturing, financial activities, leisure and hospitality, and other services. Ohio's fracking industry in the eastern part of the state is in the early stages of recovery as oil prices have improved. The biggest metros of Cleveland, Cincinnati, and Columbus should all see significant pickups in job growth to 1.5% to 2.0% in the next 12 months. Manufacturing, transportation and warehousing services are doing well in all three areas. Columbus, the state capital, will continue to attract jobs because of its low business cost and cost of living.
36/50
Oklahoma
Population: 3,930,864
2018 job growth: 1.7%
2017 job growth: 0.6%
New jobs in 2018: 28,100
New jobs in 2017: 9,200
Unemployment rate by year-end 2018: 3.8%
Unemployment rate at year-end 2017: 4.1%
Another state with a high energy-sector concentration, Oklahoma has seen a solid increase of about 10% in the number of active oil and gas rigs over the past year, to 140 at mid-year, as oil prices firm up. That's helping to hold state unemployment to a modest 4%. While it is rising, Oklahoma's active rig count remains well below the 200 that were in the field and pumping when the bottom dropped out on global oil prices in mid-2014. Potentially that is a positive for Oklahoma's economy because it means there is room for well-paying employment to increase as long as energy prices remain stable or move higher. The nation's largest wind farm, which eventually will have 800 turbines, is under development in the Oklahoma panhandle and will supply renewable wind power to customers in neighboring states as well as at home.
One drawback for Oklahomans: The state has fewer metropolitan centers than Texas to attract and keep talented young people. The exceptions are Tulsa and Oklahoma City, which still draw rising populations to their more diversified labor markets. For example, job creation picked up significantly in Oklahoma City last year in service industries, including financial businesses, professional and business services and information processing. As well, SkyWest Airlines is building a 135,000-square-foot maintenance facility at Will Rogers Airfield that will employ about 375.
37/50
Oregon
Population: 4,142,776
2018 job growth: 2.1%
2017 job growth: 2.2%
New jobs in 2018: 40,000
New jobs in 2017: 40,200
Unemployment rate by year-end 2018: 3.9%
Unemployment rate at year-end 2017: 4.1%
Labor markets are tight, and businesses are struggling to hire and keep workers, as Oregon's thriving economy generates rising demand for workers in fields as diverse as construction and healthcare. Oregon has a vibrant services sector that includes activities ranging from financial and professional services to a growing leisure and hospitality sector. Portland is a magnet city for young, highly trained workers drawn to its growing high-tech sector. Start-ups as well as established West Coast companies have been attracted for years now by Portland's relatively lower rents, and established industry giants such as chip maker Intel continue to add to their workforces. As a result, construction is humming in the city's downtown core, not only for projects like the Portland Innovation Quadrant that is intended to become an employment hub for a STEM (Science, Tech, Engineering and Math) workforce, but also to build more housing to cope with the influx of new residents. However, zoning restrictions tend to be severe, creating housing shortages that are likely to be long-lasting.
38/50
Pennsylvania
Population: 12,805,537
2018 job growth: 1.3%
2017 job growth: 1.1%
New jobs in 2018: 77,000
New jobs in 2017: 62,900
Unemployment rate by year-end 2018: 4.4%
Unemployment rate at year-end 2017: 4.8%
Job growth is firming up after softness in 2015 and 2016 that stemmed from the slump in energy prices. Since then, the stabilization in prices made natural gas extraction a top-performing industry, and more rigs in operation is giving a significant boost to hiring. There's also a notable pickup in manufacturing. Truck maker Spartan Motors is expanding its operations and adding about 190 jobs. Packaging company PAC Worldwide is expanding its operations in Bethlehem. While tariffs on steel and aluminum help producers in the state, there is some concern that it will mean cost increases for steel-consuming businesses that have been enjoying a pickup in activity as well as in the state's transportation sector. There's strong hiring in education and in health services, supported by Pennsylvania's elderly and rapidly aging work force. Allegheny Health Network plans to build four hospitals across the state over the next two years as part of a $1 billion expansion plan. Pharmaceutical wholesale distributor AmerisourceBergen, headquartered in the state, is adding 550 jobs over the next five years.
39/50
Rhode Island
Population: 1,059,639
2018 job growth: 1.6%
2017 job growth: 1.0%
New jobs in 2018: 7,900
New jobs in 2017: 4,700
Unemployment rate by year-end 2018: 4.2%
Unemployment rate at year-end 2017: 4.5%
Another state that benefits from spillover from a robust Boston metro area, Rhode Island will be the location for a manufacturing operation by Rubius Therapeutics that will employ 160 people in production and biotech operations. That is helping fuel outsized hiring gains by the state's busy construction sector. Among larger projects: a $100-million meat processing plant being built by Dutch-owned Infinity Meat Solutions LLC that will employ 700 people. The brisk pace of industrial activity will help push GDP growth ahead to 2.5% this year from 1.6% in 2017. State officials have also given their approval to sports betting at two Rhode Island casinos, with the state coffers to get half of the revenues generated by wagering. Like much of New England, Rhode Island has an aging population, but it is countering the impact on its workforce by luring more international migrants. In fact, net international migration into the state has grown during the past four years.
40/50
South Carolina
Population: 5,024,369
2018 job growth: 1.6%
2017 job growth: 1.8%
New jobs in 2018: 34,200
New jobs in 2017: 36,400
Unemployment rate by year-end 2018: 4.0%
Unemployment rate at year-end 2017: 4.2%
South Carolina is facing a bit of a slowdown over the next twelve months as its automotive, aerospace, and manufacturing export sectors slow. The state is heavily dependent on the automotive sector, with BMW and Michelin having major factories, and new assembly plants for Volvo and Daimler under construction near Charleston. (These new plants are having trouble finding enough skilled labor.)
About 15% of the state's GDP is exported, the third-highest in the nation, and 6% of the workforce is directly employed by foreign firms, so the trade war that is beginning is likely to hurt. The Trump Administration's proposed 25% tariff on auto parts would affect the 400,000 engines a year that the BMW plant near Greenville imports from Europe. Any of these cars exported back to Europe would be subject to the European tariff, which is likely to increase from its current 10% level.
A trade war is also likely to dampen South Carolina's highly successful foreign firm recruitment program. In 2016-17, South Carolina had the nation's highest success rate, per capita, in recruiting foreign direct investment.
York County, part of the Charlotte metro area, will likely continue growing strongly. Housing construction will continue to do well, especially in the northern part of the state and along the coast. Home prices have been surging there, as inventory levels are low. Wage growth is beginning to surge as unemployment rates have dropped down to very low levels in these two regions. Charleston Harbor's deepening project is continuing, which will further improve South Carolina's connection to global markets.
41/50
South Dakota
Population: 869,666
2018 job growth: 1.3%
2017 job growth: 0.6%
New jobs in 2018: 5,800
New jobs in 2017: 2,400
Unemployment rate by year-end 2018: 3.2%
Unemployment rate at year-end 2017: 3.4%
Agriculture, including livestock and crops, is a key industry that is currently under a dark cloud because farm incomes already were falling before the U.S. and China began imposing tariffs on each others' exports. Agricultural products typically are among the first to be targeted for retaliatory action, and South Dakota's extensive farm economy includes vulnerable commodities such as multiple types of wheat, soybeans, sunflowers, beef, pork, barley, rye and sorghum. The U.S. Department of Agriculture estimates net farm income in 2018 will dip to a 12-year low of $59.5 billion, nearly a 7% decline from 2017. As a result, the Trump Administration has proposed to send aid to U.S. farmers hurt by tariffs.
South Dakota has adopted a business-friendly regulatory environment that makes it attractive to the financial services industry. Some of the nation's biggest banks including Citibank and Wells Fargo have a strong presence there, contributing to job growth in financial activities and professional and business services. There is also a well-developed tourism industry built around popular attractions, including Mount Rushmore, the Black Hills, the Old West center of Deadwood, and further supplemented by a thriving casino gaming industry.
42/50
Tennessee
Population: 6,715,984
2018 job growth: 1.8%
2017 job growth: 1.5%
New jobs in 2018: 55,000
New jobs in 2017: 45,800
Unemployment rate by year-end 2018: 3.3%
Unemployment rate at year-end 2017: 3.3%
Tennessee will continue to experience economic and employment growth that is close to the national average. Nashville will continue to be a regional hotspot, with burgeoning tech, services, and distribution sectors. Nashville and Chattanooga are attracting many migrants, and their labor forces are growing strongly. However, a very low unemployment rate there and in Knoxville indicates a general shortage of workers that is preventing faster growth. Housing markets are also strong because of the influx of people. Memphis will be the beneficiary of a planned $1 billion investment by FedEx in its home base.
Tennessee is also vulnerable to the automotive slowdown and to a potential auto-parts imports tariff, which would likely affect the Volkswagen, Nissan and GM plants in the state. The automotive sector (135,000 jobs) accounts for one-third of manufacturing employment, which has slipped already this year.
43/50
Texas
Population: 28,304,596
2018 job growth: 2.9%
2017 job growth: 1.8%
New jobs in 2018: 351,300
New jobs in 2017: 211,400
Unemployment rate by year-end 2018: 3.9%
Unemployment rate at year-end 2017: 4.0%
Business of all types is booming throughout the state, particularly in oil and gas exploration where the number of rigs in the field is up 16% from a year ago to 532. When the oil patch is experiencing good times as it is now, hiring goes up in all the manufacturing enterprises that supply and support it. Texas entered 2018 with the fastest-growing economy in the country and will handily maintain its leading pace, especially with oil prices now pushing $70 in comparison with last year's $50-a-barrel tally at mid-year. Crude oil prices have been rising steadily since mid-2017. Irving-based Exxon Mobil says it will triple its oil and gas production by 2025 in the Permian Basin shale formation that straddles Texas and New Mexico.
There are a few dark clouds on the horizon. Texas already is a big exporting state, for energy and agricultural products among other things, and aims to boost its profile as a global player now that federal law permits export of crude oil. But there is anxiety about the Trump administration's willingness to impose tariffs on imports, as well as its tactics in talks aimed at renegotiating treaties like the free-trade pact with Mexico and Canada. Another problem stemming from the surge in economic activity: Texas needs workers across a range of industries and is having difficulty attracting them, especially with low unemployment rates prevailing throughout the country. Construction is humming across the state with demand high for office space in centers such as Dallas-Fort Worth and for new homes generally. Housing costs are rising, including in metro areas such as San Antonio where service businesses such as health care and military employers are expanding. Still, housing costs in the state remain below levels in coastal states or big Midwest cities.
44/50
Utah
Population: 3,101,833
2018 job growth: 3.0%
2017 job growth: 2.9%
New jobs in 2018: 44,200
New jobs in 2017: 41,800
Unemployment rate by year-end 2018: 2.8%
Unemployment rate at year-end 2017: 3.2%
Growth is surging in Utah across a range of activities from high-tech development to tourism at a pace that may soon drive worry about the supply of workers and their ability to afford housing. Construction workers are in demand for projects including the $3-billion redevelopment of Salt Lake City International Airport, a $600 million state prison, an 855,000-square-foot Amazon distribution center along with another $1 billion of planned road construction and a start on $600 million in school building. Visitors to Utah ski resorts and national parks set records last year, and hiring by travel and tourism providers is brisk. In addition, software giant Adobe is doubling down on its investment in Utah, building a $90-million center that will employ 1,000 high-skilled employees when it is completed in two years. Aside from the anticipated boost to wages and to state tax revenue that Adobe's expansion brings, it also is stimulating Utah's science, tech, engineering and math (STEM) knowledge base and providing a promise of expanded future high-tech development.
45/50
Vermont
Population: 623,657
2018 job growth: 0.5%
2017 job growth: 0.3%
New jobs in 2018: 1,600
New jobs in 2017: 1,000
Unemployment rate by year-end 2018: 2.7%
Unemployment rate at year-end 2017: 2.9%
A relatively high cost of living and a scarcity of workers puts Vermont at the back of the pack among New England states in terms of growth in 2018. Nonetheless, it still will see a modest pickup in GDP growth to 1.6% from 1.1% last year -- thanks to more hiring in the healthcare sector to meet the needs of an aging population, along with tourism revenue. Scenic during the summer months, Vermont also has well-known ski resorts to draw a winter crowd. But it rates near the bottom of a list of states for ease of starting a new business because of high costs and labor scarcity. Because of a decline in its population that is projected to continue into 2022 at least, the working-age population is decreasing, and that, along with a scarcity of affordable housing, is creating a headwind for longer-term growth.
46/50
Virginia
Population: 8,470,020
2018 job growth: 1.4%
2017 job growth: 1.0%
New jobs in 2018: 54,900
New jobs in 2017: 37,800
Unemployment rate by year-end 2018: 3.1%
Unemployment rate at year-end 2017: 3.6%
Congress' agreement earlier this year on a two-year budget bill, which includes a boost in defense spending, is helping underpin a healthier pace of economic activity in Virginia. Contractors Lockheed Martin and Northrop Grumman have been awarded contracts that are expected to boost activity at their Virginia locations. A substantial number of defense department contractors operate in the state, a boon to activity in southern areas including Norfolk. Newport News Shipbuilding intends to hire 7,000 people over the next five years, aiming to meet U.S. Navy demand for a bigger fleet. High-tech companies are increasing their presence in the state with software maker Appian Corp. planning to add 600 jobs in Fairfax while media company Discovery Inc. is creating 240 jobs in Loudoun County. No guarantees, but northern Virginia also is a contender for an Amazon headquarters that could result in thousands of jobs, as well as significant investment.
47/50
Washington
Population: 7,405,743
2018 job growth: 2.8%
2017 job growth: 2.5%
New jobs in 2018: 92,100
New jobs in 2017: 82,000
Unemployment rate by year-end 2018: 4.6%
Unemployment rate at year-end 2017: 4.7%
There is a shadow across Washington's otherwise bright prospects, however, flowing from tensions that now characterize U.S. trade relations with China. Aside from the potential impact of tariffs on smaller commercial aircraft sales to China, there is a potential risk of disruption to sophisticated global supply chains that typically serve today's high-tech and manufacturing sectors. A boom in apartment and housing construction in the Seattle area is driving construction activity but also is forcing up living costs, a deterrent for attracting talented young people.
A thriving high-tech industry in the Puget Sound area is generating thousands of jobs, part of an influx of skilled workers fleeing high costs in California's Silicon Valley. Microsoft is located in Redmond and Amazon in Seattle, creating demand for software engineers, developers and data scientists, while others like Facebook have satellite offices in Seattle. More tech workers are drawn to the start-ups that thrive in the shadow of the larger firms. The world's largest airplane maker, Boeing Co., is having a record year for deliveries and calling a halt to years of reductions in its workforce.
48/50
West Virginia
Population: 1,815,857
2018 job growth: 1.3%
2017 job growth: -0.3%
New jobs in 2018: 10,000
New jobs in 2017: -2,100
Unemployment rate by year-end 2018: 5.1%
Unemployment rate at year-end 2017: 5.4%
About 25,000 people have moved away from West Virginia since 2012, highlighting its demographic problems as it loses working-age people and copes with a growing older population that has greater health costs. Typically, an aging population also means weaker revenue growth for state and local governments. Some of the state's problems stem from the decline of the coal industry in recent decades. But the state also is a natural gas producer, a positive for the economy as domestic demand grows and exports of liquefied natural gas increase. There are pockets of growth, mainly in West Virginia's eastern panhandle, the north central region and along the I-64 interstate corridor, but not enough to counter weakness elsewhere or to significantly lower its 5.3% unemployment rate. There are some promising developments, including the award of a $553-million contract to General Dynamics for a supercomputing project that will see some of the work occur in Fairmont. Stone wool producer ROCKWOOL is building a $150-million insulation plant in Ranson that will generate an estimated 150 jobs when full production gets underway in 2020.
49/50
Wisconsin
Population: 5,795,483
2018 job growth: 1.0%
2017 job growth: 0.6%
New jobs in 2018: 30,900
New jobs in 2017: 18,200
Unemployment rate by year-end 2018: 2.9%
Unemployment rate at year-end 2017: 3.2%
Wisconsin's unemployment rate of 2.8% is its lowest in nearly 50 years -- and among the lowest in the country. Every metro area in the state except for Racine has a rate below 3%. The rate in the capital city of Madison is 2.1%. Despite the low unemployment rates, job gains will still run about 1.0% because of a steady rise in the labor force, as a large number of openings attract job seekers. Currently, job gains are steady at a good rate in Madison and Sheboygan, and improving in Milwaukee, Appleton, LaCrosse and Wausau. Job growth in Milwaukee should rise to 1.5% from 0.9% currently. Manufacturing and construction are seeing strong gains. Michels is creating a new mixed-use development along the Milwaukee riverfront that will add 400 jobs. A new paper mill in Green Bay will add 200 jobs. And Foxconn is creating a campus near Racine that will lead to 13,000 new jobs in the future.
50/50
Wyoming
Population: 579,315
2018 job growth: 1.6%
2017 job growth: -0.8%
New jobs in 2018: 4,600
New jobs in 2017: -2,300
Unemployment rate by year-end 2018: 3.7%
Unemployment rate at year-end 2017: 4.1%
Lacking diversity, Wyoming's economy is closely tied to natural resource industries, especially coal, and the picture is mixed at best. Environmental groups are pressing for reduction in coal mining from the Powder River Basin to slow climate change. As much as 13% of U.S. greenhouse gas emissions originate with coal mined in the Poweder River that is burned in power plants, mining opponents contend. It's not all bad news in the energy sector: There is a pickup in hiring by energy-related businesses that cater to the oil and gas sector – mostly service jobs like trucking, water hauling and drilling supply.
In an ununsual bid to broaden its job base, Wyoming passed legislation in March to fashion itself into a "crypto-friendly state," making its laws friendlier toward blockchain companies and exempting cryptocurrency from state property taxes in hope of getting in on the ground floor of an emerging industry. The overture by Wyoming authorities has led about 170 companies promoting cryptocurrencies to register in the state, though it's uncertain how many jobs they might ultimately generate.