15 Industrial Stocks That Can Manufacture Gains in 2018
Leave it to television-star-turned-President Donald Trump to time the unveiling of a massive infrastructure spending plan for maximum effect.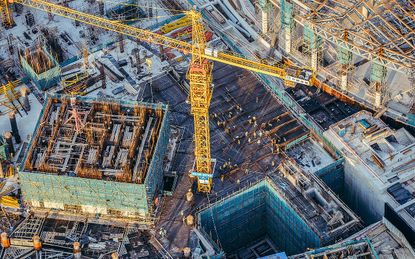 (Image credit: Getty Images)
Leave it to television-star-turned-President Donald Trump to time the unveiling of a massive infrastructure spending plan for maximum effect. The stock market is on its heels, having fallen more than 11% from its late January high and still down 8% from that peak. However, the president on Feb. 12 unveiled a plan that could spark $1.5 trillion in infrastructure spending nationwide, reminding investors of why they began pouring into stocks two Novembers ago and putting a jolt into industrial stocks.
In the same sense the market peeled back from its highs for no real good reason (other than valuation concerns, finally), the spending proposal doesn't inherently make stocks worth more today than they were worth less than a week ago, when they were getting thumped. It's mostly a psychological game won by traders willing to buy on the big dips we see in the mist of economic strength.
That's how Sven Balzer, Head of Investment Strategy at private banking and investment management firm Coutts, sees the setback. "In our view, this is a short-term correction driven by technical factors rather than concerns about the underlying economic picture or corporate health," he says. "Significant declines in equities are almost always associated with a U.S. recession. Our research indicates a very low probability of this happening while the economic cycle is in expansion mode, and the U.S. Federal Reserve also says the likelihood of a recession is low."
Now that recession seems even less likely. The economy still is humming and the nation's factories almost as busy as they've been at any point in the past 20 years. With the potential for an infrastructure spending tailwind in place, it might be wise to add a little more industrial exposure to your portfolio than you've had in recent years. Here's a list of 15 industrial stocks to get you started on your search.
Disclaimer
Data is as of Feb. 9, 2018. Dividend yields are calculated by annualizing the most recent quarterly payout and dividing by the share price. Click on ticker-symbol links in each slide for current share prices and more.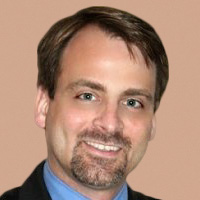 Contributing Writer, Kiplinger.com
James Brumley is a former stock broker, registered investment adviser and Director of Research for an options-focused newsletter. He's now primarily a freelance writer, tapping more than a decade's worth of broad experience to help investors get more out of the market. With a background in technical analysis as well as fundamental analysis, James touts stock-picking strategies that combine the importance of company performance with the power of stock-trade timing. He believes this dual approach is the only way an investor has a shot at consistently beating the market. James' work has appeared at several websites including Street Authority, Motley Fool, Kapitall and Investopedia. When not writing as a journalist, James works on his book explaining his multi-pronged approach to investing.