10 Top Stocks From President Trump's First Year
Year one of Donald Trump's presidency is just about in the books, and what a year it has been.
(Image credit: Getty Images)
Year one of Donald Trump's presidency is just about in the books, and what a year it has been. The first 365 days have been marred by accusations of scandal, yet they've also been cheered for his successful bid to overhaul the nation's tax rates. North Korea has never been more of a threat, yet the economy is humming along at an annualized growth pace of more than 3%.
You can't say it hasn't been interesting.
It's also been particularly rewarding for investors, with the Standard & Poor's 500-stock index gaining 31% since his election in late 2016, and 23% since his Jan. 20, 2017, inauguration.
That was but a drop in the bucket for some of the stocks that were perfectly positioned to benefit from a Trump presidency. Here's a rundown of the 10 most notable large- and mid-cap winners over the past year.
Excluded from the list are the stocks that jumped thanks only to binary events, like a biotech company securing a green light from the FDA, or a company just adding "Bitcoin" to its moniker. Also skipped are low-volume and low-priced penny stocks that the average investor is better off avoiding. Left behind is a curious mix of familiar and unfamiliar winners under President Trump's first year, each with its own interesting success story.
Disclaimer
Data is as of Jan. 18, 2017. Click on ticker-symbol links in each slide for current share prices and more.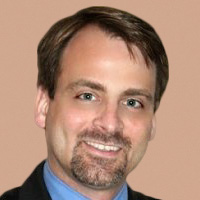 Contributing Writer, Kiplinger.com
James Brumley is a former stock broker, registered investment adviser and Director of Research for an options-focused newsletter. He's now primarily a freelance writer, tapping more than a decade's worth of broad experience to help investors get more out of the market. With a background in technical analysis as well as fundamental analysis, James touts stock-picking strategies that combine the importance of company performance with the power of stock-trade timing. He believes this dual approach is the only way an investor has a shot at consistently beating the market. James' work has appeared at several websites including Street Authority, Motley Fool, Kapitall and Investopedia. When not writing as a journalist, James works on his book explaining his multi-pronged approach to investing.