20 Amazing Ways Your Daily Life Will Be Different in 2030
For more than 90 years, The Kiplinger Letter has been alerting its readers to important emerging technologies and how they will impact businesses, consumers and investors.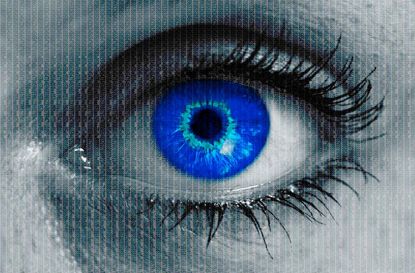 (Image credit: Thinkstock)
For more than 90 years, The Kiplinger Letter has been alerting its readers to important emerging technologies and how they will impact businesses, consumers and investors. (See our Greatest Tech Forecasts of the Last 90 Years.)
Over the decades, the Letter has helped readers understand the implications of a wide array of technologies — from airplanes, televisions and satellites to the Internet, smartphones and much, much more.
Forecasting the future is no easy task. Kiplinger reporters and editors dig deep, leaning on experts in academia and the private sector. We tap our sources in government to understand how regulations will affect emerging technology. Moreover, we look at past and present trends and apply careful, considered judgment to forecast and analyze coming developments.
In the following slides, we highlight some amazing developments that will shape your world in 2030. While many of the picks seem right out of the realm of dazzling science fiction, prepare for them to eventually become commonplace.
1/20
Your Technology Will Emit Scents
A typical day in 2030 will begin with a soothing voice emanating from your iPhone (version 14 by then, we figure) to bid you good morning, while the room fills with light and a scent of your choosing: coffee? bacon? The devices, advanced version of today's plugins, will attach to phones or work wirelessly. Personalized scents will deliver a cognitive boost or a restful waft when you need it. Online shoppers will be able to sniff flowers, food or cologne before buying. Leading the charge: Many start-up firms, as well as leading purveyors of fragrance sprays and other scent-emitting devices.
2/20
Your Bed Will Adjust to You
In 2030, the only thing to blame for a bad night's sleep will be yourself (or the kids/dogs/cats). You'll generally sleep well, thanks to a bed packed with sensors that automatically adjust to your body's pressure points. The bed also controls temperature and monitors sweat, stress and heart rate via sensors. Also included: a mobile app for combining sleep data with diet and exercise for personalized tips.
3/20
Your Fridge Will Handle the Grocery Shopping
Got milk? In 2030, your refrigerator will monitor inventory and order items you've requested to have on hand for dinner tonight. The Internet-enabled device will have a chip that allows it to pay for the items, too, without having to ask you for authorization.
4/20
Your Food Will Be Grown Vertically
In 2030, most food will look the same way it always has, but it will be produced much differently. Vertical agriculture will be all the rage — growing fruits, vegetables and grains in buildings controlled with artificial intelligence, rather than on horizontal land. Meat will be grown under laboratory conditions with stem cells taken from livestock.
The impact on agriculture, pollution and land-use trends will be profound. In 2015, nearly one-third of the world's land was used to raise crops and livestock. By 2030, much of the arable land will be back to its natural state — a plus for the environment. Vertical farming recycles nutrients and dispenses with pesticides. Lab-grown meat reduces reliance on antibiotics. Reduced use of pesticides and antibiotics helps the environment.
And with food produced in growing facilities near population centers, there will be scant need to transport fruits and veggies across vast distances. Decentralized production will ensure fast delivery of fresh food, even pick-your-own, in the most remote and forbidding of places. In 2015, Alaskans welcomed the news of a commercial food-growing facility in Anchorage. In 2030, such facilities will be common.
5/20
Drones Will Deliver Goods to Your Doorstep
A drone will deliver those groceries you ordered, right to your doorstep at an appointed time. Everything under the sun will be delivered by drones, as long as it is relatively light, under 10 pounds or so — things like books, chargers, batteries, medication and cleaning products. Need a summer outfit? Have a drone bring you shorts, sleeveless shirt, sunglasses and sandals. Forgot Valentine's Day? Call in a drone to deliver flowers, a card and chocolate to your sweetie. Can't find your kid's soccer cleats before the big game? Order a new pair of shoes and have them delivered to the field. And so on — you get the idea. Many deliveries will take 30 minutes or less. Look for Amazon to lead the way with drone delivery.
6/20
Your Wi-Fi Router Will Control Everything in Your House
Homes will be supersmart in 2030. Your Wi-Fi router will operate as a hub for controlling all of your appliances, entertainment screens, locks, lights, robotics, indoor and outdoor security sensors, heating and cooling systems, plus much more. Virtually every item in your home will contain a wireless chip that connects with your smart home system, allowing you to control appliances from anywhere.
7/20
Your Furniture Will Be a Shape-Shifter
By 2030, furnishings will be very movable. Imagine a bed, for instance, that stores against the ceiling during the day to create floor space. Or, floor-to-ceiling shelving that slides around to create separate rooms or one big one. Items will move with a gesture or light touch.
Furniture will transform itself, depending on your preferences. Tabletops will conform to securely hold various objects and even animate static objects.
Customization will be a hot trend, since living quarters in big urban areas are becoming smaller, partly to hold down living expenses and partly because many people no longer seek more room for "stuff." Baby boomers, millennials and Generation Zers are downsizing, or not amassing things to begin with, renting goods and services as needed. Call it the "Uberization" trend.
8/20
You Won't Have to Drive (or Park) Your Car Yourself
Alas, still no flying cars in 2030. They'll still be too pricey to incorporate into everyday use. Besides, there will already be enough things flying around (think drones of all kinds), not to mention larger fleets of airplanes.
But there will be lots of driverless cars, operated by a combination of artificial intelligence, very accurate electronic sensors, and advanced mapping and communications gear that lets cars "talk" with one another, and also with traffic lights and other infrastructure.
You will have the option to take the wheel yourself or to put the car on autopilot and let it take you where you want to go while you otherwise occupy your time.
What a relief it will be to negotiate streets effortlessly without coming to a dead stop in a traffic jam.
At your destination, you will exit the vehicle, and it will find a place to park itself. You might even program it to take a friend to the airport before returning for you.
9/20
Air Travel Will Be Much Faster
Supersonic jets will take you from New York City to London in about four hours. Jets will make the trip from NYC to Los Angeles in only two-and-a-half hours. Faster trips will entice more people to travel more often. Several passenger versions are on the drawing board, including at Boeing and at Europe's Airbus. The Airbus version, dubbed "the Son of Concorde," is projected to be able to fly at 1.4 times the speed of sound.
10/20
Facial Recognition Will Enhance Security
Getting through security checkpoints will be much swifter in 2030: no more handing IDs and boarding passes to security agents. Instead, facial recognition systems will confirm the identities of ticketed passengers as they steer their luggage toward its own screening.
By the way, hotel check-ins will be easy, too. You'll access your room via your smartphone.
11/20
You Won't Use Keys Anymore
Keys of all types will be pretty much outdated by 2030. Your mobile device will be programmed to lock and unlock doors at home, at the office and elsewhere. The secure software, which uses short-distance wireless signals, can be used on any mobile device. So if your phone runs out of juice, you'll be able to borrow someone else's device and log in with a fingerprint or facial scan. Phone stolen? Simply log in, and change the digital keys. Need to lend your "keys" to someone else, such as friends or contractors? Send a digital key to their smartphone, with a limited timeframe in which it will work — say, noon to 3 p.m.
12/20
Your Glasses Will Augment Reality
In 2030, a pair of lightweight virtual reality glasses will sell for as little as $200 to $400. They'll help you function in your everyday world — seeing and hearing everything around you while receiving texts, interacting with talking 3-D images of people and more. Your gestures, eye movements and voice will direct the images you see in your VR glasses.
A real-estate agent might use such glasses to sell homes. Prospective buyers wearing augmented reality glasses will be able to visualize a building on an empty lot, for example — walking around it, seeing it with solar panels, etc. Doctors will wear them to read vital patient info while performing surgery. Heck, on the golf course, your glasses will tell you the distance to the hole, wind conditions, scores and more.
Wearers will even be able to lose themselves in an environment outside their surroundings. Experiences will include everything from climbing Mount Everest and visiting Mars to re-creating crime scenes and sitting down with an overseas relative in a virtual park.
13/20
Your Power Will Be Much Greener
In 2030, much of your power will come from blended sources, featuring natural gas (the biggest source), wind (number two), and smaller contributors such as hydro and nuclear in approximately equal amounts. Solar will be a smaller slice of the power mix, but far larger than it was in 2015. Wind and solar farms will operate at utility scale, with vast wind farms onshore and offshore and huge solar arrays in the southern U.S.
Coal use will continue to shrink, down by 2030 to about 20% of the overall U.S. energy supply, though that will still be a much bigger part of the country's energy mix than solar power.
The blend will spell a much cleaner environment, at least in the U.S., with very little conventional air pollution from hyper-efficient gas-fired power plants, and none from solar, wind or nuclear facilities. There'll be little pollution from most vehicles, either.
14/20
Your Home Will Have a Battery
In 2030, home battery power will be prevalent. Batteries will be just another system, like your hot water heater or AC unit — a boxy, heavy object that lives in the basement or garage and gets replaced as needed but otherwise goes unnoticed.
Battery storage units will protect against blackouts and store excess power collected by solar panels, allowing your home to be much more self-contained.
Batteries will also allow property owners to avoid peak pricing for electricity that's supplied by the electric grid during high demand. Tiered pricing systems will be standard, doing much to encourage conservation when the grid is stressed. In fact, most neighborhoods and homes in 2030 will be considered "microgrids."
15/20
Your Water Will Be Recycled. . .
. . . over and over again. Your shower will reuse water as you wash, for instance. Such devices, adapted from showers used in space, filter out dirt, soap scum and other particles and save nearly all of the water used every time you shower. Likewise, water from sinks and toilets will be saved and purified for reuse.
Such closed-loop systems will be a big help in preserving critical water resources, mitigating once-growing worries about severe water shortages around the world.
16/20
Implanted Microchips Will Make Sure You Take Your Pills
Wearable — and, get this, implantable (more on that in a moment) — technology will be a big help when you have health issues.
Fitness trackers will monitor your vital signs 24/7, taking electrocardiograms, checking and analyzing blood glucose levels, noting your blood pressure and more. They'll communicate the data to your health care providers in real time.
Your wearables will also call 911 and alert your doctor and others as needed if the device senses you're having a heart attack or a stroke, for example.
Implantable microchips will dispense medications on a prescribed schedule, ensuring that you and your loved ones get exactly the dose needed without fail.
17/20
You'll Get Personalized Medical Care Tailored to Your Unique Genetic Makeup
Personalized medicine will be in full stride by 2030, thanks to the big drop in the cost of sequencing a person's DNA, so that each and every individual's medical care can be tailored to his or her own unique genetic makeup. Each newborn baby's DNA will be sequenced in a matter of hours, providing a lifetime of personalized strategies for disease prevention, early detection (key to keeping down costs) and treatment. Prescription drugs and dosages will be exactly customized to a person's genome profile.
18/20
Your Life-Saving Organ Transplant Will Come From a Dish
In 2030, organs grown in a petri dish will be a blessing to many people on transplant lists. Folks who need a new heart, liver or pancreas will be among those who will get new life.
19/20
Your Smartphone Will Record Every Word You Say — for Better or for Worse
Forget what your spouse told you last night to be sure to do today? That won't be a problem in 2030, when you'll simply ask your mobile device to remind you. "Get concert tickets."
Your phone or some other gadget will continuously record all of your conversations, wherever you may be, and will instantly recall the parts you request. Helpful, yes. Creepy, too.
20/20
You Won't Pay in Cash
Paper bills and coins, even the penny, will still be around, but mostly in the realm of collectors or confined to just a few outlier transactions. Checkbooks will also be close to extinct. Even the use of credit and debit cards will fade fast by 2030.
Most transactions will be electronic, with your bank account information stored in your mobile smart device, which you can use to pay for goods and services. The financial dealings you will make on mobile devices (smartphones, watches, etc.), plus ones made on your behalf (your grocery-buying fridge), will be secured by advanced biometrics, such as voice, fingerprint and face recognition.