Text-Generating AI Faces Major Legal Risks: Kiplinger Economic Forecasts
Legal experts worry that AI-generated content doesn't have the same protections as user-generated content.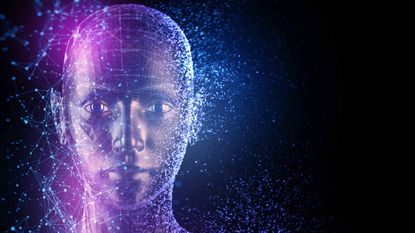 (Image credit: Getty Images)
The tech revolution has been upon us for decades, from the boom in televisions and computers to smartphones and now AI. To help you understand the market, our highly experienced Kiplinger Letter team will keep you abreast of developments (Get a free issue of The Kiplinger Letter or subscribe). You will get all the latest news first by subscribing, but we will publish many of the forecasts a few days afterward online. Here's the latest forecast…
As text-generating artificial intelligence becomes more widely available, legal risks pose big challenges and could dampen the potential of generative AI — technology that answers questions or responds to written prompts with humanlike, detailed responses, as well as charts, computer code and more.
The problem for tech giants and start-ups alike: looming legal liability. Legal experts argue that AI-generated content is new information that is developed, at least in part, by the company/platform. They say that this means it doesn't have the legal protections given to user-generated content on social media platforms and search engines, for example.
Subscribe to Kiplinger's Personal Finance
Be a smarter, better informed investor.
Save up to 74%
Sign up for Kiplinger's Free E-Newsletters
Profit and prosper with the best of expert advice on investing, taxes, retirement, personal finance and more - straight to your e-mail.
Profit and prosper with the best of expert advice - straight to your e-mail.
The tech companies are likely to be treated as traditional publishers of the material. Look for the issue to become a growing headache for the nascent tech, and extensive lobbying to extend protections to this new form of AI.
But don't expect Congress to heed the calls as it looks for new ways to regulate AI.
Could smart home tech grow?
There's big potential for smart home technology in multifamily properties. Among the benefits:
Monitoring and restricting access to the property and building
Giving potential renters self-guided tours with temporary access via smart controls
Tracking leaks with water sensors that send automatic alerts directly to a plumber
Controlling utilities, such as heating and cooling, in empty units to save money.
Industry leader SmartRent already has its smart tech and software in 600,000 units. Some areas gaining traction: Air quality sensors related to COVID concerns and legal weed's rise, and management of solar panels and electric vehicle chargers.
Currently, only a tiny portion of apartment owners use smart tech. Why? One reason is that it's hard to patch together dozens of different smart devices and software, which is why SmartRent has a platform to manage an array of products.
"We integrate hundreds of pieces of different hardware and it all comes into our platform," says Lucas Haldeman, CEO of SmartRent, who adds that it's still "super early" days for the addressable market. But property owners can save and make money by adopting such solutions to diagnose and simplify repairs, charge higher rent for certain smart features, etc.
This forecast first appeared in The Kiplinger Letter. Since 1923, the Letter has helped millions of business executives and investors profit by providing reliable forecasts on business and the economy, as well as what to expect from Washington. Get a free issue of The Kiplinger Letter or subscribe.
Read more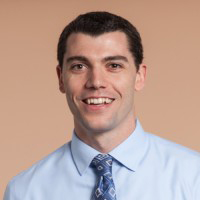 Senior Associate Editor, The Kiplinger Letter
John Miley is a Senior Associate Editor at The Kiplinger Letter. He mainly covers technology, telecom and education, but will jump on other important business topics as needed. In his role, he provides timely forecasts about emerging technologies, business trends and government regulations. He also edits stories for the weekly publication and has written and edited e-mail newsletters.
He joined Kiplinger in August 2010 as a reporter for Kiplinger's Personal Finance magazine, where he wrote stories, fact-checked articles and researched investing data. After two years at the magazine, he moved to the Letter, where he has been for the last decade. He holds a BA from Bates College and a master's degree in magazine journalism from Northwestern University, where he specialized in business reporting. An avid runner and a former decathlete, he has written about fitness and competed in triathlons.