The 27 Best Smart Home Devices
Innovations ranging from voice-activated faucets to robotic lawn mowers can easily boost your home's IQ—and create more free time for you.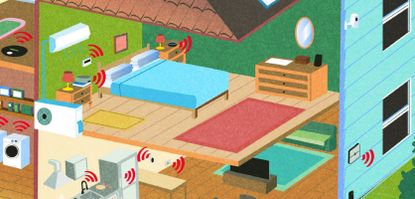 (Image credit: Illustration by Giordano Poloni)
When The Jetsons aired in 1962, a wisecracking robotic maid named Rosey seemed like something out of a science fiction novel. Fast-forward 60 years, and a robotic vacuum—with less sass—is just one of many smart-technology devices people have in their homes.
"Virtually everything in your home has the potential to become smarter," says Ibrahim Mawri, a smart-technology expert and the founder of Electric Ride Lab, an education platform focused on green energy. "From your thermostat to your lights, everything around you could benefit from an upgrade to the latest technologies."
Brian Harrington's house is a prime example. Harrington, a product marketing manager for a bitcoin company, outfitted his home in Menifee, Calif., with an array of smart devices, including smart locks, cameras, a Roomba, an automatic pet feeder and a smart thermostat. He's among a growing horde of smart home enthusiasts. More than half of U.S. consumers purchased at least one smart device for their home during the pandemic, a Xiaomi survey found.
Fortunately for budget-conscious consumers, smart home technology is becoming more affordable. "When I started covering smart tech in 2015, most smart home devices were luxury goods," says David Priest, a smart-technology review editor at CNET.com. "Now the average consumer can purchase smart lighting for under $10 and even video doorbells for under $100."
Smart tech can increase a home's value, and some smart home products help trim utility bills. Seven out of 10 home buyers say they're looking for a smart home, and 78% say they're willing to pay more for a house with smart devices already installed, according to a recent Security.org survey.
Ready to make your house smarter? We have ideas for each space in your home as well as smart ways to control your devices.
Disclaimer
Editor's Note: Most prices are as of early June and may have changed.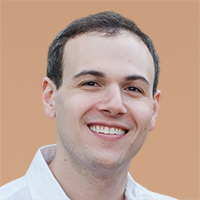 Contributing Writer, Kiplinger's Personal Finance
Daniel Bortz is a freelance writer based in Arlington, Va. His work has been published by The New York Times, The Washington Post, Consumer Reports, Newsweek, and Money magazine, among others.