AI Regulation is Looming: Kiplinger Economic Forecasts
Find out what Washington and regulators have planned for artificial intelligence.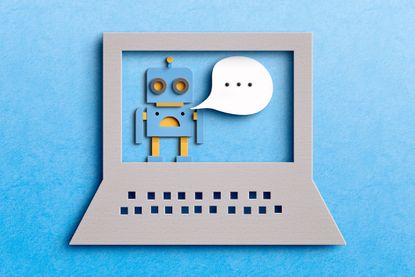 (Image credit: Getty)
The tech revolution has been upon us for decades, whether it was the boom in televisions, computers or cell phones. Now the latest hot topic is AI or artificial intelligence. To help you understand the market, our highly experienced Kiplinger Letter team will keep you abreast of developments (Get a free issue of The Kiplinger Letter or subscribe). Here's the latest forecast…
As Congress closely monitors the boom in artificial intelligence tech, lawmakers are readying to draft legislation addressing transparency, accountability, national security and other issues that new forms of AI present.
Note Senate Majority Leader Chuck Schumer's (D-NY) sweeping proposal, which would require companies to allow independent experts to review and test AI ahead of a public release or update, and give users access to those results.
Subscribe to Kiplinger's Personal Finance
Be a smarter, better informed investor.
Save up to 74%
Sign up for Kiplinger's Free E-Newsletters
Profit and prosper with the best of expert advice on investing, taxes, retirement, personal finance and more - straight to your e-mail.
Profit and prosper with the best of expert advice - straight to your e-mail.
Schumer said he's been working for months with major industry players to develop his plan. He has released only a framework so far. Expect it to be refined in the coming weeks.
The latest on AI regulation from Washington
Regulating AI has broad bipartisan support, but agreement could be tough — toxic partisanship may become a stumbling block as legislative text is written. President Biden has urged Congress to act to make sure new AI products are safe.
Meanwhile, federal agencies across Washington are hard at work on AI. The National Institute of Standards and Technology has released nonbinding guidelines. The National Telecommunications and Information Administration is seeking public comment on how best to regulate AI and the Federal Trade Commission (FTC) is investigating possible regs. And, of course, the White House put out an "AI Bill of Rights" last year with key principles.
Does spending more on tech make it safer?
How do you make sure smart-home technology both works and is secure? It often pays to spend a little more, to start.
Experts say super-cheap gadgets, commonly found online, may not work well or may lack the needed software updates to fix bugs or patch security flaws. The way they store, analyze or share personal data may not follow best practices. And customer service may be shoddy if issues arise. That's not to say lower-cost gadgets are always to be avoided. Many products have fallen in price and will still work well.
Look for vendors with a long track record. It's worth closely reading the terms and agreement for security and privacy policies.
This forecast first appeared in the The Kiplinger Letter. Since 1925, the Letter has helped millions of business executives and investors profit by providing reliable forecasts on business and the economy, as well as what to expect from Washington. Get a free issue of The Kiplinger Letter or subscribe.
Related content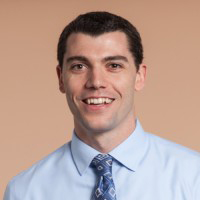 Senior Associate Editor, The Kiplinger Letter
John Miley is a Senior Associate Editor at The Kiplinger Letter. He mainly covers technology, telecom and education, but will jump on other important business topics as needed. In his role, he provides timely forecasts about emerging technologies, business trends and government regulations. He also edits stories for the weekly publication and has written and edited e-mail newsletters.
He joined Kiplinger in August 2010 as a reporter for Kiplinger's Personal Finance magazine, where he wrote stories, fact-checked articles and researched investing data. After two years at the magazine, he moved to the Letter, where he has been for the last decade. He holds a BA from Bates College and a master's degree in magazine journalism from Northwestern University, where he specialized in business reporting. An avid runner and a former decathlete, he has written about fitness and competed in triathlons.