Add a VPN to Surf the Internet Safely
To help you fight identity theft, consider adding a VPN.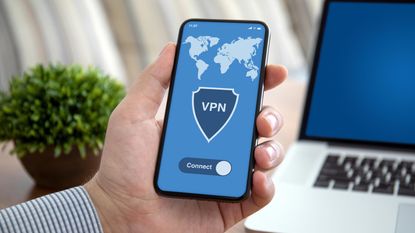 (Image credit: Getty Images)
By monitoring your internet browsing activity, identity thieves can steal personal information and use it to hack into your financial accounts. And ID theft has spiked during the pandemic. The number of cases more than doubled from 2019 to 2020, to nearly 1.4 million, according to a recent report by the Federal Trade Commission.
One way to protect yourself is by using a virtual private network. With a VPN, your connection is encrypted, which means anyone trying to monitor it will see nothing more than an unintelligible sequence of letters and numbers. A VPN also hides your IP address from the websites you visit. An IP address is a unique online identifier, and it can help hackers stitch together information about you.
Choose wisely. It's difficult for the average user to navigate their way through the marketing claims made by the many VPN services. But you can see what experts say at sites such as Top10VPN.com and CNET.com. Although there are a lot of options, ExpressVPN, SurfShark and NordVPN are ranked highly by both Top10VPN and CNET, and all three offer money-back guarantees after 30 days. ExpressVPN costs $8.32 per month for a 12-month plan, but it has been offering a free three-month trial and 15-month plans for $6.67 per month. NordVPN costs $3.71 per month for a two-year plan, and SurfShark costs only $2.49 per month for a two-year plan. To install a VPN, you simply download it and follow a short, step-by-step instal­lation wizard. You'll need to enter an activation code that's supplied when you subscribe or create log-in credentials.
Subscribe to Kiplinger's Personal Finance
Be a smarter, better informed investor.
Save up to 74%
Sign up for Kiplinger's Free E-Newsletters
Profit and prosper with the best of expert advice on investing, taxes, retirement, personal finance and more - straight to your e-mail.
Profit and prosper with the best of expert advice - straight to your e-mail.
Why spend the money? Because free VPNs are notoriously unreliable and can expose users to more risk than not using one at all, says Simon Migliano, head of research at Top10VPN.com. Free VPN services can make data harvesting even easier. They are rife with advertising, showing you targeted ads based on your browsing behavior, and they do little to protect your data. And it's hard to be sure whether a free VPN will keep your browsing history private from your internet service provider.
Caveats. "It's important to remember that a VPN isn't some all-singing, all-dancing solution to all your privacy and security problems," says Migliano. However, if used properly, it's significantly safer and more private to use a VPN than to go online without one, he says.
Because they mask your IP address, VPNs can also occasionally confuse sites you're signing into, such as bank or brokerage accounts, which will often flag log-in attempts from multiple IP addresses as potential fraud, says Carrie Kerskie, author of Protect Your Identity, a Step-by-Step Guide. Given how commonplace it is to access accounts via mobile devices on various cellular and Wi-Fi networks, this shouldn't be a problem for most people. But consider asking a potential VPN service provider to confirm that their service works with your financial service of choice, and make sure the VPN service offers a money-back guarantee before signing up.
Even with the added protection of a VPN, always take care to manage your passwords wisely. Avoid saving passwords in your web browser, says Kerskie, and change them regularly. It's also a good idea to invest in a password manager, such as LastPass or 1Password; both cost about $36 per year.
Also beware of phishing and malware. More and more scammers are using e-mail, texts and phone calls to try to pry your personal information from you. Never click on links in e-mails that seem sus­picious, and be cautious when responding to e-mails from addresses you don't recognize.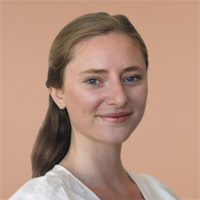 Staff Writer, Kiplinger's Personal Finance
Emma Patch joined Kiplinger in 2020. She previously interned for Kiplinger's Retirement Report and before that, for a boutique investment firm in New York City. She served as editor-at-large and features editor for Middlebury College's student newspaper, The Campus. She specializes in travel, student debt and a number of other personal finance topics. Born in London, Emma grew up in Connecticut and now lives in Washington, D.C.