The Golden Age of Cinema Endures
About as old as talkies, the Music Box Theater has had to find new ways to attract movie lovers.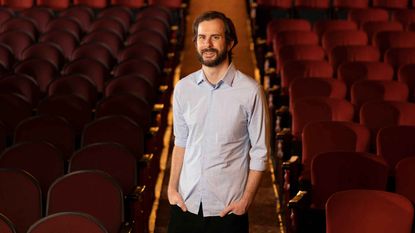 (Image credit: Photo by Tim Klein)
Who: Buck LePard
What: Senior Operations Manager at Music Box Theatre
Where: Chicago
Subscribe to Kiplinger's Personal Finance
Be a smarter, better informed investor.
Save up to 74%
Sign up for Kiplinger's Free E-Newsletters
Profit and prosper with the best of expert advice on investing, taxes, retirement, personal finance and more - straight to your e-mail.
Profit and prosper with the best of expert advice - straight to your e-mail.
Are you a historical landmark? We don't have landmark status, but we are very much an icon, I would say, in Chicago. And we really saw a lot of that come out when our 90th anniversary came around in 2019, with people celebrating the Music Box and our history. We get e-mails or notes all the time from folks, or posts on social media. When the Music Box was built in 1929, it was one of the smaller theaters in Chicago. Back then, most movie theaters were 2,000 or 3,000 seats, and the Music Box is only 750 seats. But that helped us survive. So now we're one of the larger movie theaters in Chicago. We're constantly making updates and restorations to the theater, but we never want to feel like we're getting too far away from that classic moviegoing experience, harkening back to when going to the movies was a really special experience for our audience.
How has the Music Box changed with the changing nature of movie viewing? In the mid '80s, we established our current identity, focusing on classic films, new independent films, and special events and screenings. And that's carried us through the '90s, 2000s and up through today. With the rise of streaming and the way people consume media, focusing on specialty programming has really set us apart. We play movies that you can't see anywhere else, or we show them in a unique way. We do singalongs at Christmastime and at shows of The Rocky Horror Picture Show, with a shadow cast performing in front of the movie. We also do a lot of special events where we'll bring out a director or an actor or other folks to do a Q&A before or after a film.
How many people does the theater employ? At the theatre itself, we've got around 20 people. But we also have a sister company called Music Box Films, which distributes a lot of independent foreign and documentary films in the U.S. We work in tandem with each other sometimes, but we are independent entities.
Is your main source of revenue ticket sales? Yes, and concession sales and then other small sources here and there. We get some sponsorship for special events sometimes; we sell gift cards, and we have a membership program so people can support us that way. When we have a special event coming up, like a film festival, we sell merchandise. For example, we just did a David Lynch film festival, and we had specialty posters made for that.
What was your main source of income during the lockdowns? We were very fortunate when we shut down that we had been coming off of a few really great years. We had a nice little piggybank of income stored away. A lot of it had been earmarked for other projects at the theater, like restorations, but we were able to pull from that.
How did you have to adapt the business when you were able to reopen? We reopened in stages. We initially reopened for a very limited, 50-person capacity, with sections of the theater roped off. We made some adjustments to our air filtration and scheduled our movies to allow extra time for cleaning and airing out the theater. We always wanted to err on the side of caution for our staff and for our audience. Right now, masks are encouraged but not required. Our employees are currently all still masking, and all are vaccinated. Business is feeling very back to normal. We slowly started increasing capacity once vaccinations were widely available, and now we're back to full capacity.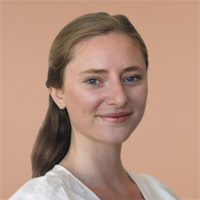 Staff Writer, Kiplinger's Personal Finance
Emma Patch joined Kiplinger in 2020. She previously interned for Kiplinger's Retirement Report and before that, for a boutique investment firm in New York City. She served as editor-at-large and features editor for Middlebury College's student newspaper, The Campus. She specializes in travel, student debt and a number of other personal finance topics. Born in London, Emma grew up in Connecticut and now lives in Washington, D.C.