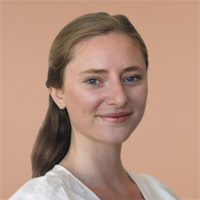 Emma Patch
Staff Writer, Kiplinger's Personal Finance
Emma is a staff writer for Kiplinger's Personal Finance. She covers a broad range of topics spanning saving, spending, travel, charitable giving, building wealth and financial products. She frequently writes the magazine's Basics column and is one of several Millennial and Gen Z writers who pen the Millennial Money column. Emma also has a keen interest in the finances of entrepreneurship and education, including student loans.
During the pandemic, Emma wrote a series of profiles called "Making It Work," mainly featuring small business owners and other entrepreneurs, about the impact of the pandemic on their work and lives. She now profiles individuals whose work involves notable examples of altruism for the magazine's "Paying it Forward" feature.
Before joining Kiplinger in 2020, Emma interned for Kiplinger's Retirement Report, writing and editing retirement-related content. Prior to that, she interned for an investment firm in New York City, supporting brokers, analyzing data and earning her Bloomberg Market Concepts certification.
Emma graduated from Middlebury College with a Bachelor of Arts in Comparative Literature with French literature as her primary focus and Russian literature as her secondary, culminating in a semester of study in Moscow and a thesis on the reception of French Symbolism in Russia. She's fluent in three languages and is slowly mastering Russian.
While at Middlebury, she served as editor-at-large and features editor for the student newspaper. In the warmer months, she also worked at Middlebury's organic garden, learning about sustainable agricultural practices and food systems. In winter, she was a part-time ski instructor at the Middlebury Snow Bowl.