When Is Travel Insurance Worth It?
Know when you need travel insurance and when you can skip it.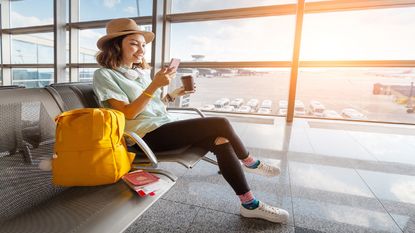 (Image credit: Getty Images)
Now that Americans returning to the U.S. from abroad are no longer required to test for COVID-19 before boarding a plane, you might be wondering whether it's worth it to pay for travel insurance. Travel insurance may seem like an unnecessary cost, particularly when fares are refundable or you don't have to pay a change fee. But there are situations when its mandatory, as well as times when it's not required but is worth paying for.
What travel insurance covers
While some credit cards offer travel insurance, often, the coverage is limited. Sure, travel insurance through your credit card may cover the cost of your trip if its cancelled, but it likely won't cover expenses if you experience a medical emergency abroad.
By contrast, comprehensive travel insurance policies cover a wide range of expenses. A comprehensive travel policy typically includes several types of coverage all in one plan. This includes coverage for damage to rental cars, trip cancellation, lost baggage and medical expenses when you're abroad.
Subscribe to Kiplinger's Personal Finance
Be a smarter, better informed investor.
Save up to 74%
Sign up for Kiplinger's Free E-Newsletters
Profit and prosper with the best of expert advice on investing, taxes, retirement, personal finance and more - straight to your e-mail.
Profit and prosper with the best of expert advice - straight to your e-mail.
Another option is to combine the benefits that come with your travel rewards credit card (trip cancellation, lost luggage and trip delay coverage) with a travel medical insurance policy.
How much travel insurance costs
According to data from SquareMouth, a travel insurance comparison site, the overall average cost among all single trip travel insurance policies purchased on their site in 2023 was $283. Comprehensive travel insurance policies averaged at $403, while medical-only policies cost on average $96.
However, the amount you pay for a policy depends on a number of factors — the length of your trip, the number of travelers you need to insure, and even how old you are. A better estimate is 4% to 11% of the total cost of a trip, experts say. You can compare plans at SquareMouth or TravelInsurance. Choose coverages that make sense for your trip, and be sure to read the fine print of any policy you consider.
Travel insurance policies generally fall into one of three tiers: basic, middle-tier and comprehensive coverage.
Although basic is often the most affordable option and includes benefits such as trip cancellation and lost baggage coverage, it may require that you pay a deductible in the event of sickness or injury. According to TravelInsurance.com, a basic coverage policy costs on average $103.
Middle-tier coverage typically includes the same benefits as basic policies but adds a health insurance benefit. A mid-range policy costs on average $124.
A more expensive, comprehensive policy includes both the benefits of basic or middle-tier policies, plus other benefits like accidental death coverage. However, with a comprehensive policy, you'll likely have to pay a higher claim limit. On average, a comprehensive policy costs $162.
Because older travelers are generally at higher risk of health problems, policies tend to be more expensive the older you are. A 2021 analysis conducted by AdvisorSmith, a small business resource website, estimated that average prices differed from a low of $92 for a young child to a high of $805 for a 100-year-old person. The difference between a 40-year-old's and 70-year-old's average cost of travel insurance may come to about $100. But that doesn't mean older folks can't find affordable policies; shopping around and comparing plans is key.
Travel insurance and COVID-19
Most comprehensive travel insurance policies now include cancellation and medical benefits related to contracting COVID-19. For those with other COVID-related concerns during the height of the pandemic, such as border closures or quarantine restrictions, it would have been advisable to pay for what's called a "cancel for any reason," or CFAR, upgrade. CFAR travel insurance can tack on an additional 50% to the cost of travel insurance, but it offers better protection for travelers facing pandemic-era complications.
When to buy travel insurance
As of June 12, 2022, travelers returning to the U.S. no longer need to test negative for COVID in order to reenter the country, alleviating fears of being stuck in a foreign country longer than planned. But the Centers for Disease Control and Prevention advises anyone experiencing COVID-like symptoms not to travel. And there are other times when opting for travel insurance is worth the cost.
If you are concerned about severe weather upending your trip, about a possible unexpected health incident involving you or a family member, a terrorist attack, or even losing your job, travel insurance policies with basic trip cancellation coverage often cover those reasons for cancelling. Also, be sure to check the travel restrictions for any countries you are traveling to regularly; some countries still require travel insurance in order to visit.
If you are concerned about severe weather upending your trip, about a possible unexpected health incident involving you or a family member, a terrorist attack, or even losing your job, travel insurance policies with basic trip cancellation coverage often cover those reasons for cancelling.
Furthermore, if you're traveling outside the country, it's always a good idea to purchase some form of travel medical insurance, even if you're in good health. This way, you won't have to pay out of pocket for any medical costs in the case of an accident or emergency. Even if you have a U.S. health insurance plan, most provide little or no coverage abroad.
When to skip travel insurance
Whether to pay for a travel insurance policy and what level of coverage you get depends on your personal risk tolerance, of course. But it also depends on whether you'll have to pay a lot out of pocket if you have to cancel or postpone your plans.
If you're mainly worried about losing money on costly international flights, for instance, think again before you pay to insure them. That also goes for travel insurance plans offered at checkout when purchasing a plane or train ticket. Although it may seem like a small expense in exchange for the added flexibility, keep in mind that most airfares already have built-in flexibility.
Major U.S. airlines made permanent changes during the pandemic, allowing flexible bookings for most tickets. That means you won't have to pay a fee if you need to change your flight — as long as you don't buy the cheapest fares (Southwest allows free changes for all tickets). Also, some travel providers offer flexibility on bookings made within a certain time. For instance, the major airlines and Amtrak offer a refund in the first 24 hours after a booking if you have to cancel or change your itinerary.
Also, when an airline cancels your trip—as long as the flight is arriving at and/or departing from a U.S. airport — you are legally entitled to a refund, per U.S. Department of Transportation regulations. An airline will often automatically issue a credit or voucher for a cancelled flight, but be sure to request a refund if that is what you would prefer, as is your right. Also, if there has been a substantial schedule change (typically of two hours or more) and you decide not to take that flight, you are entitled to a refund of your fare.
Related Content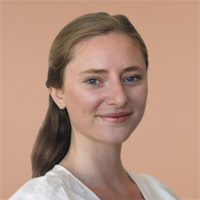 Staff Writer, Kiplinger's Personal Finance
Emma Patch joined Kiplinger in 2020. She previously interned for Kiplinger's Retirement Report and before that, for a boutique investment firm in New York City. She served as editor-at-large and features editor for Middlebury College's student newspaper, The Campus. She specializes in travel, student debt and a number of other personal finance topics. Born in London, Emma grew up in Connecticut and now lives in Washington, D.C.