Holiday Tipping Guide: Who to Tip (And How Much?)
Holiday tipping for the people who've helped you throughout the year is important – but somewhat fraught. We've got guidance.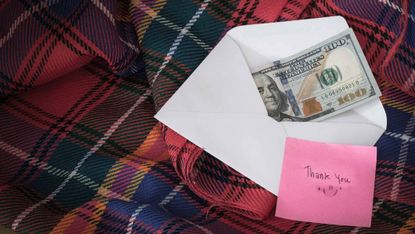 (Image credit: Getty Images)
Tipping is not a uniquely American practice, but we tip more often and in larger amounts than in just about any other country. The practice is so established that many workers' wages are based on the anticipation of tips. Holiday tipping is also a traditional way to show gratitude to people who have provided you with a service throughout the year. And at a time when inflation is soaring you might need to adjust your giving a bit to compensate.

Read on as we run through 15 categories of people in your life who might deserve a holiday tip.
1/15
Your letter carrier
Suggested tip: A small gift valued at no more than $20. Definitely not cash.

While the Postal Service is no longer a federal agency per se, its employees still follow plenty of government rules and guidelines, and one of those covers tipping.
Cash is specifically excluded under the guidelines, but "carriers are permitted to accept a gift worth $20 or less from a customer per occasion, such as Christmas," per USPS. That value hasn't changed in at least 10 years. If you feel compelled to go higher, note this further caveat: Each worker can accept no more than the equivalent of $50 from any single individual in a calendar year. So you could gift again on say, National Mail Carrier Day — Feb. 4.
What about gift cards? They are okay, so long as they have no cash value.
2/15
FedEx, UPS and Amazon drivers
Suggested Tip: A basket of pre-packaged goods.
FedEx drivers are prohibited by work rules from accepting payments from customers; UPS drivers are not barred from taking tips but are encouraged to say no. For them, you might leave a basket of pre-packaged goods at your door as a form of gratuity. Amazon drivers are allowed to accept tips, but it isn't expected.
3/15
Your grocery delivery or curbside pick-up person
Suggested tip: $10 to $30.
If you use grocery delivery or curbside pick up services, consider a generous tip in recognition of the provider's hard work this holiday season. A relatively new addition to our lives, grocery delivery and curbside pickup boomed during the pandemic and is here to stay. "Think about giving a tip alongside a card during the holiday season, if you use curbside pick-up or grocery delivery regularly," says Post. Instacart users can tip their shopper in the app, but cash is also acceptable.
4/15
Your newspaper delivery person
Suggested tip: $10 to $30.
Still subscribing to a hand-delivered print newspaper? Good for you! If you tip regularly throughout the year, give your newsie just a few dollars. Or instead of cash, you can give a small gift, according to the Emily Post Institute.
Some newspapers, such as The Washington Post, let you tip your delivery person online through your subscriber account. But even if you go digital with your tip, you might consider giving your carrier a nice note — both to express your appreciation and to ensure they know you tipped them.
5/15
Your trash and recycling collectors
Suggested tip: $10 to $30 each.
You might hear them coming and going every trash day. But instead of rolling over and hitting the snooze button, around this time of year, consider throwing on your fuzzy slippers and bathrobe and catching some face time with your trash collectors. You should hand them their tips directly in an envelope with a nice note or holiday card. If you can't catch them in person, track down the corporate address, where you could mail or drop off a card and a check. Make sure to include your address so there's a chance they can match your gift to the route.
But first check on the rules for your municipality. Some jurisdictions forbid workers from accepting cash, according to the Emily Post Institute.
6/15
Your child's teacher
Suggested tip: A thoughtful gift.
As with the letter carriers, cash is a no-go for teachers. But a small gift accompanied by a note or drawing from your child is a nice thank you for an educator's hard work.
Or pool your resources with other parents to buy the teacher a gift card. Just be sure to first check the policies of your child's school: If gifts are forbidden, a note of appreciation is always appropriate.
7/15
Your regular cleaner
Suggested Tip: The cost of one visit.
This amount is considered fitting if he or she visits weekly or biweekly, says Rosanne Thomas, author of Excuse Me: The Survival Guide to Modern Business Etiquette. Increase the amount for someone who works more often or has been providing you service for several years.
8/15
Your regular hairstylist or barber
Suggested Tip: The cost of one visit.
If you have multiple salon staff members work on your hair (say, one person shampoos and another person cuts), the Emily Post Institute says to divide your holiday tip along the same proportions you'd follow for a regular visit. Does the task of hair-washing rotate among staff? Ask the front desk how they handle tipping.

If you have a stylist who doubles as a confidant or therapist you might want to consider including a small personalized gift — you could even theme it to the secrets you share.

If you don't regularly visit your salon or barbershop throughout the year (say you're a bit nomadic) you may prefer to give about $20 as a tip during your December visit to whoever you're dropping in on for a trim around the holidays.

Oh, and if someone does your nails, same rule applies: the cost of one visit as a tip.
9/15
The pet crew
Suggested Tip: Up to the cost of a session.
Just as you should take care of the person who takes care of your hair, you should think of the person who tends your pet's mane. If you bring your pet to the same person year-round for grooming, anywhere from half to the full cost of a session is appropriate. Or a personal gift may suffice.
For a dog walker, you might consider tipping one day's pay, unless he or she walks your dog five days a week or more, says Jodi R. R. Smith, president of the etiquette consulting firm Mannersmith. In that case, give up to a week's pay or a small gift.

10/15
A personal caregiver
Suggested Tip: One week to one month of pay.
A senior care aide employed personally by an individual or family might deserve at least a week's pay as a holiday bonus. For a caregiver you work with through an agency, you'll need to check the company's policy. The same goes for nursing-home workers. At some facilities and agencies, workers may be tipped through a fund run by the central administrator; at others, gifts and tips may be banned.
If you're not permitted to tip, a special treat, such as homemade cookies or fudge, is a good way to thank someone who has been exceptionally kind and attentive. However, when bringing savory or home-baked goods to nursing- home staff who offer round-the-clock care for your loved one, "make sure to cover every shift," says etiquette expert Diane Gottsman. That could mean a lot more cooking, but remember, someone's always there when you're not.
11/15
Your personal trainer
Suggested Tip: Up to the cost of one session.
After sweating it out with your trainer all year long, you might find you've become quite close. Consider a generous tip especially if you have an ongoing relationship with the professional and believe you have received above-average service. Besides, you might need them to give your sessions a bit of a boost after you've gobbled up some of those holiday feasts and treats.
12/15
Your golf, pickleball or tennis pro
Suggested Tip: A nice gift.
Golf, pickelball or tennis pros are salaried employees and do not expect a tip for their services. In fact, they might even be insulted by such a gesture, says etiquette expert Diane Gottsman. But after improving your game by another year's worth of lessons, you might consider getting them a thoughtful gift or batch of baked goods to show your appreciation. The same goes for your kids' various instructors.
13/15
Parking garage attendants
Suggested Tip: $10 to $50.
Frequently park your car in the same public garage? Consider tipping each attendant who provides you with service regularly.

Consider this even if you don't park at a location where the attendants drive your car; it's still a service when there's a human minding your keys and your ride.
14/15
Your building door attendant
Suggested Tip: $25 to $100 each.
The higher end of our suggested range, or even more if you can afford to be extra generous, is for those who help you the most or provide exceptional service (think: heavy grocery-bag luggers or expert taxi-cab hailers). And in high-end neighborhoods (hello, Upper East Side), door attendants might be used to pocketing those bigger tips. "When in doubt, ask around," says Lizzie Post of the Emily Post Institute. But if a neighbor tells you that she's tipping twice as much as you can afford, don't feel obliged to match it.
Also be sure to check with your building association first. You may be able to contribute to a collective fund that will be distributed appropriately to staff members. "Night staff are often overlooked if you don't see them often or know them well. You want to make sure you're covering everyone," Post says.
15/15
Your building's handyperson
Suggested Tip: $20 to $100.
For a handyperson in your building who makes repairs for you regularly, a tip is a nice gesture. Tilt your tip toward the higher end of the range if the worker is available at all hours and does repairs at a moment's notice. But if you're an apartment dweller, be sure to check your building association's policy before tipping any of its employees. Some may collect lump sums from residents and then divvy up the contributions among the appropriate people.
If you will be tipping on your own, you may want to reward others who help you in your apartment or condo building, too. A superintendent should get about $25 to $100 each (higher tips are for those who help you the most or provide exceptional service yearlong). You might give a custodian $20 to $50.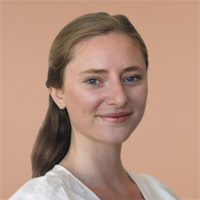 Staff Writer, Kiplinger's Personal Finance
Emma Patch joined Kiplinger in 2020. She previously interned for Kiplinger's Retirement Report and before that, for a boutique investment firm in New York City. She served as editor-at-large and features editor for Middlebury College's student newspaper, The Campus. She specializes in travel, student debt and a number of other personal finance topics. Born in London, Emma grew up in Connecticut and now lives in Washington, D.C.