Pricey Gas Derails This Uber Driver
With rising gas prices, one Uber driver struggles to maintain his livelihood.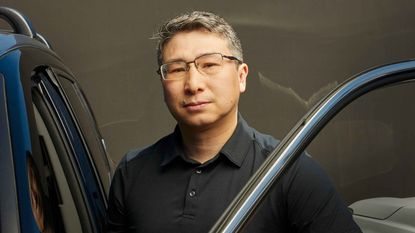 (Image credit: Photo by Matt Furman)
Who: Vitalii Konstantinov, age 38
What: Uber driver
Where: San Diego
Subscribe to Kiplinger's Personal Finance
Be a smarter, better informed investor.
Save up to 74%
Sign up for Kiplinger's Free E-Newsletters
Profit and prosper with the best of expert advice on investing, taxes, retirement, personal finance and more - straight to your e-mail.
Profit and prosper with the best of expert advice - straight to your e-mail.
How long have you been driving for Uber? I moved here about eight years ago from eastern Russia—Irkutsk, almost by Mongolia. I started working for Uber in September 2017. I have a law and computer science degree in my country, but it's really hard to find a job here because the legal industry is completely different. So right now, I am trying to update my computer science qualifications, but it's not easy; it's going to take time.
Have riders been treating you any differently since the invasion of Ukraine. I look Asian, so nobody assumes I am from Russia. When I tell them I am from Russia, they are usually surprised but do not show any negative emotion. There has been some Asian hatred, though, since the pandemic started because COVID is from Asia. Sometimes I feel those negative connotations in conversations.
How much were you earning before the spike in gas prices? In a month, I would make about $4,000. In the summertime, peak time, I was making about $5,000 a month. This is a gross income; net income was smaller, excluding gas, car financing, insurance, maintenance, etc.
How much are you paying for gas? I'm paying $6 a gallon. Now, every day if I'm going to work for Uber, I have to put in at least $60. So in a week, if I work six days, it's going to be $360 a week. It's crazy. And for the month it's going to be about $1,400.
Does Uber help cover the cost of gas? No. But when gas prices first started to go up, they decided to give an extra 60 cents for each ride, but it's really not helping at all. It's like a bad joke. They are just charging the passenger an extra 60 cents per ride and giving it to us.
Do you have a family to support? I have two kids here and two kids in Russia. My two kids in Russia are from my previous wife—they are 13 and 11—and here my children are 4½ and 3. One is going to preschool, and one is going to pre-K.
Are you considered an independent contractor or an employee. The California labor commission, the law and the courts as of 2018 actually consider us employees. Last year, the high court struck down Proposition 22 [which made many gig economy workers in the state independent contractors]. That law is really bad for drivers because it means a lot of benefits and expenses would not have to be paid by Uber. I have no health insurance or retirement account. Uber and Lyft want to keep drivers independent, and they put hundreds of millions of dollars into promoting this law. Recently they appealed the court's decision. Right now, it's in Superior Court in California—the last tier of this battle. The decision will come this summer or the beginning of next year, I think.
How are you adapting? Since high prices hit, it's gotten much worse working for Uber. You have to calculate all the mileage, the time you're picking up, the locations, whether it will be busy or not. It's really hard to work like that. So I've taken a second job preparing new electric vehicles from the factory. We adjust the new cars and drive them to the Tesla dealership or warehouse so that the engineers can set up the vehicles for the customers. It's going to be temporary work—for maybe a month or two. After that, I don't know. I'll need to be looking for a new job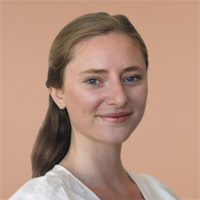 Staff Writer, Kiplinger's Personal Finance
Emma Patch joined Kiplinger in 2020. She previously interned for Kiplinger's Retirement Report and before that, for a boutique investment firm in New York City. She served as editor-at-large and features editor for Middlebury College's student newspaper, The Campus. She specializes in travel, student debt and a number of other personal finance topics. Born in London, Emma grew up in Connecticut and now lives in Washington, D.C.