13 Retirement Tips for Snowbirds
Pat and Pete Engel of Glendale, N.Y., are seasoned snowbirds, having spent every winter since 1995 in Florida.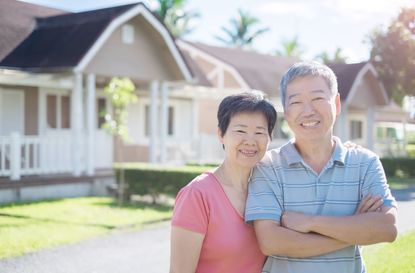 (Image credit: Getty Images)
Pat and Pete Engel of Glendale, N.Y., are seasoned snowbirds, having spent every winter since 1995 in Florida. "After two bad blizzards within two years, I realized I never wanted to see another snowflake after we retired," says Pat, 79. The Engels rented a place near Cape Canaveral for the first few years, then bought a condo in nearby West Melbourne. Each January, they secure their home in New York and head to Florida until April. Pete, 81, plays golf, and the couple take advantage of outdoor festivals and other warm-weather activities with snowbird friends from all over the U.S. and Canada.
Many snowbirds follow family and friends south, while others experiment until they find the right location and community. Some rent the same place for years; others buy a second home that may become their primary residence in retirement. Whatever your migratory path, successful snowbirding takes preparation and smart planning. Here's our advice.
1/13
Rent (Early) Before You Buy
In most places, January through March or April is peak snowbird season. Migrators often book the same place for the coming year before they leave in the spring, and others begin booking their rental as early as August. Early birds get the biggest blocks of time and the most-desirable properties, with features such as an extra bedroom and bath, a good view, updated furnishings and plenty of amenities (such as a clubhouse, pool, gym, tennis courts and golf course).
At Vacasa.com, which lists and manages vacation rentals in 23 states and 16 countries, snowbirds often book properties in Alabama, Arizona, Florida and Texas. Shaun Greer, senior director of real estate, says snowbird rentals tend to be budget-friendlier along the Gulf Coast of Texas, Alabama and northwestern Florida, where winter is a bit chillier than in the central and southern regions of Arizona or Florida. Most property owners prefer a rental contract of at least a month (also the minimum required by many homeowners associations), adds Sindy Ready, a real estate agent in Scottsdale, Ariz.
To expand your search, contact a locally based vacation-rental property manager or a real estate agent, who can help you match communities with your budget and interests, and search sites such as Airbnb.com and HomeAway.com. Besides rent, you may pay fees—say, for booking or cleaning—as well as local and state taxes. Local vacation-rental property managers may be less likely to charge renters a booking fee.
2/13
Average Rents in Snowbird Hot Spots
Here is the range of average monthly rent (excluding fees and taxes) from January through March in four states popular among snowbirds for typical condos (2-bedroom, 2-bath) and single-family homes (3-bedroom, 2-bath), according to Vacasa.com.
Arizona: $2,500-$3,500 (condo); $3,000-$9,000 (single family).
Alabama: $800-$1,500 (condo); $1,000-$2,500 (single family).
Texas: $900-$2,000 (condo); $1,400-$2,500 (single family).
Florida (Central): $1,500-$6,000 (condo); $2,500-$10,000 (single family).
Florida (East Central Coast): $2,800-$6,000 (condo); $3,200-$9,000 (single family).
Florida (Panhandle): $800-$2,200 (condo); $1,100-$3,500 (single family).
Florida (South): $2,500-$8,000 (condo); $5,000-$12,000 (single family).
In most cases, homes are fully furnished. Before you sign a rental agreement, find out whether cable and internet service are provided. Do you get an allowance for utilities? What breeds and sizes of pets are allowed, if any? Is any cleaning included? What's the parking situation? Will you have free access to all amenities?
3/13
Don't Rush to Buy a Home
Some snowbirds decide to buy rather than rent but only after they've found the ideal spot to winter. That was the case for Carol and Phil White of Bend, Ore. The couple had tried wintering in Hawaii, southern California and Texas before settling on Phoenix. In 2014, after looking at more than 30 communities, they found a home in Sun City Grand, on the west side of Phoenix. It had everything they wanted: friendly people, good home values, a reasonable homeowners association fee, four golf courses, and lots of amenities and activities.
The Whites paid $184,000 for a 1,580-square-foot home with two bedrooms, two baths and a den, and they pay an annual HOA fee of $1,480. They split their time between Bend and Phoenix. Many of their friends from Bend winter nearby, too. "We have a whole 'nother life down there that we totally love," says Carol, 71.
4/13
Best Time to Buy a Home (When You're Ready)
The best time for snowbirds to buy is usually in the late spring, when much of the competition has gone home. In summer and fall, you'll have fewer options to look at, but the remaining sellers may be more motivated and willing to negotiate. It's helpful to have an agent on the ground who can search for what you want and may learn of prospects before they're listed for sale, says Dawn Rae, an exclusive buyer's agent in Tampa.
The farther from the beach, the less expensive the homes and the less likely you'll be in a Federal Emergency Management Agency flood zone, which will reduce the cost of flood insurance from thousands of dollars a year to just a few hundred, says Rae. She advises her clients to buy the insurance even if the home isn't in a flood zone—something to consider in any hurricane-prone location.
Across the South and Southwest, home prices have soared and supply is limited. Buyers must move quickly to make a winning offer, agents say. Sellers love full-price, cash offers that will close quickly. If you need a mortgage, get fully preapproved with a lender. In mid September, the average 30-year fixed rate nationally was 4.5%, according to Freddie Mac. Plan to pay cash if you want to buy the furniture, too, because lenders won't finance it.
5/13
Mothball Your Own Home for Winter
The Engels, who snowbird between New York and Florida, have preparation for their southern departure down to a science. It takes them about two days.
Prevent water damage. To keep your homeowners coverage for water damage in force while you're away, most insurers require you either to maintain adequate heat (55 to 65 degrees) or to shut off the water and drain the pipes, says Ana Robic, chief operating officer for Chubb Personal Risk Services. (Call your insurer to see what it requires.)
Unplug electronics and appliances. You'll prevent "vampire" usage (electricity drained when a device is turned off but still plugged in), reduce fire risk and avoid damage from power surges. Empty your refrigerator's automatic ice maker and turn it off. If you want to unplug the fridge, completely empty it, clean it and prop open the door to avoid mold. Turn down the water heater to low.
To shut off the water, close the main shut-off valve, then open the faucets on the highest and lowest fixtures in the house until no more water runs from them. In lieu of turning off the water and draining pipes, you could have a plumber install an automatic water shut-off valve, which will detect an abnormal rate of flow and shut off the water before much damage can occur. The Water Hero Leak Detection and Automatic Water Shut-Off system, for example, costs $695 plus an hour or so of labor. You can monitor it from your smartphone. In most states, Chubb offers a premium discount when policyholders in single-family homes install an automatic water shut-off valve.
6/13
Suspend Services for the Season
Ask your newspaper for a vacation hold to suspend delivery. Cable and internet providers generally allow you to suspend service from one to nine months during the year for a small monthly fee—about $6 to $10. You needn't turn in equipment, and your phone number and e-mail address will stay the same. On the date you set, service will be automatically restored without a service visit.
Also, forward mail and phone calls. Instead of asking the post office to forward their mail, the Engels have their son send them a package of mail every few weeks. If you have a landline, set it to forward your calls. With remote call forwarding, if it's available, your home phone won't even ring—which is good for security. The Engels use the Verizon Home Phone Unlimited service ($30 for equipment plus $20 per month for service with a two-year contract). They've eliminated the expense of three landlines, kept their phone number and receive phone calls via a wireless adapter they take with them. If you'll have access to high-speed internet service, you can use a voice over internet (VoIP) service such as Vonage (recently $15 per month for the first six months).
7/13
Ratchet Up Home Security
Notify police that you'll be away. If you aren't going to have a family member, neighbor or friend regularly visit your home, you could hire a home-watch service, which will periodically inspect your house, give you updates and provide routine maintenance (from replacing lightbulbs to removing snow). The price varies with the location and size of your home but generally runs about $50 per visit. To find one, visit nationalhomewatchassociation.org (all members are bonded and insured), or search the web for "home watch service" in your location, and verify the contractor's credentials.
For an extra layer of security, you can install a network of smart components (including door locks, thermostats, moisture and motion sensors, cameras, and alarms) that you can control from your smartphone. Or you can hire a monitored smart-home system, such as ADT's Pulse (starting at $99 for installation plus $53 per month for monitoring), which may earn you a premium discount from your home insurer.
8/13
Prep Your Car for Winter Storage
If you're leaving a car behind, it may need attention, too. If you have someone you trust to take it out for exercise (at least a 20-mile drive every couple weeks or so), then there's not much you need to do. But if it will sit unused:
Add fuel stabilizer to the tank just like you would for a lawnmower or other gas-powered tool.
Park it inside if at all possible. If you don't have a garage spot, see if you can find one for the duration.
Use a trickle charger to keep your battery in good shape. If you don't have a way to plug one in, disconnect the battery.
Make sure to keep rodents and other toothy pests away from your engine. They can wreak havoc on your car's wires.
9/13
Taking the Car? Check Your Auto Insurance
Depending on how long you stay, you may have to register your car in your temporary state and insure it to the state's minimums of liability coverage. If you don't, and you're involved in a traffic stop or accident, you could face penalties or your insurer could refuse to pay your claim. In Florida, for example, you need to register if you stay 90 days or more per year, and those days needn't be consecutive. In Arizona, you must register after seven months.
State requirements for liability coverage are modest, and your coverage should already exceed them. Kiplinger recommends injury coverage of at least $100,000 per person and $300,000 per accident, and property-damage coverage of $50,000, or a minimum of $300,000 on a single-limit policy. Ask your auto insurer what's required where you're going.
10/13
Notify Your Bank, Credit Card Issuers
Mobile banking and online or automatic bill pay make it easy to stay on top of finances while away. Sign up to receive e-bills by email, log in to your bank account to pay bills online, and even if there's no local bank branch you can make mobile deposits with your smartphone and banking app.
To make sure your bank or credit card issuer won't decline use of your debit or credit card when you're out of state, notify them of your travel plans in advance. You can do this by phone, or many banks allow you to file a travel notification online. Some credit card issuers, such as American Express and Capital One, no longer require travel notifications.
11/13
Plan for Health Care
United Healthcare offers these tips for snowbirds: Discuss your health plan with your doctors for any care you may need while you're away. Make sure your prescriptions are current and, if possible, written for 90 days. Double-check with your insurer that you can refill your prescriptions at a pharmacy wherever you are or that you can mail-order them with delivery to your seasonal address. Take along contact information for your physicians and a copy of your medical records.
Traditional Medicare covers care from participating providers anywhere in the U.S. With a Medicare Advantage HMO plan, you're limited to care from in-network providers within specific regions or even one county, except in emergencies. A Medicare Advantage PPO, however, usually allows you to go out of network, but you'll bear more of the cost-sharing. (Or check whether your plan offers a travel benefit that can maintain your coverage for no extra cost for a limited time while you're in another state.) If you decide to return to the same place annually, consider whether you want or need to change your health plan.
12/13
Mind Your Tax Bill
With the new tax law limiting deductions on state and local taxes, more retirees are moving to lower-tax states, or if they already have a second home in one, they're establishing residency there, says Terry LaBant, director of wealth strategy services for RMB Capital Management, in Chicago. For example, Oregon's top income-tax rate is 9.9%, whereas Arizona's is 4.5%. So earlier this year, the Whites decided to establish residency in Arizona.
To prove that the lower-tax state is your permanent home, you must show that you live there for at least half the year, or 183 days. The days needn't be consecutive, but time spent traveling from one place to another or doing business out of state doesn't count. The high-tax states that retirees are leaving—notably Minnesota, New Jersey, New York, Wisconsin and the New England states—are losing a lot of revenue, so they're aggressively auditing retirees with homes in two states, LaBant says.
As proof of residency, keep a diary or log. You'll need to get a new driver's license or other state ID and register to vote. You must take steps to show that your new home is "where your heart is," says LaBant. Move family photos, financial records and anything else you would take out of a burning house or wish you had. Create a new network, including financial advisers, doctors, banks, house of worship and country club. Give up any lower-cost benefits of your former state, such as a homestead exemption or an in-state fishing or hunting license.
13/13
(Estate) Plan for the Worst
Whenever you live somewhere for an extended time, it's smart to get a durable power of attorney, a living will and a durable health care power of attorney written for the new state. Even with legal reciprocity between the states, the people receiving those documents at a medical or financial institution may not recognize the form used by the other state, which will slow things down, says LaBant.
Oh, and be sure you don't lock up the only copies of these important estate planning documents far away in your bank's vault where no one else can access them when they're needed most. Read more about the worst things to keep in your safe deposit box for tips.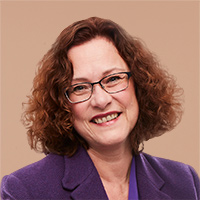 Contributing Writer, Kiplinger's Personal Finance
Esswein joined Kiplinger in May 1984 as director of special publications and managing editor of Kiplinger Books. In 2004, she began covering real estate for Kiplinger's Personal Finance, writing about the housing market, buying and selling a home, getting a mortgage, and home improvement. Prior to joining Kiplinger, Esswein wrote and edited for Empire Sports, a monthly magazine covering sports and recreation in upstate New York. She holds a BA degree from Gustavus Adolphus College, in St. Peter, Minn., and an MA in magazine journalism from the S.I. Newhouse School at Syracuse University.