10 Things You'll Spend Less on in Retirement
We often fret about not having enough cash in retirement. But you might be surprised to see some of the things you'll find yourself spending less on as you enjoy your golden years. Booze, for one.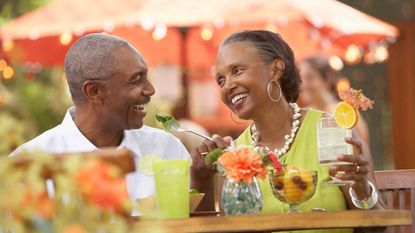 (Image credit: Getty Images)
Many retirement guidelines suggest retirees will need 80% of their preretirement income to make ends meet. Some experts encourage saving even more to avoid running out of money. Facing such seemingly overwhelming goals, 53% of preretirees say they plan on working past age 65 – the traditional retirement age – to ensure they have enough money, according to the Transamerica Center for Retirement Studies.
However, that 80% rule isn't one size fits all, and could lead to undue anxiety as you plan for retirement. Consumer spending actually decreases – significantly – as you age. Data from the Bureau of Labor Statistics shows the average retired household spends 25% less than the average working household.
In order to know how much you need to save for retirement, it's important to know what your spending will look like once you actually retire. Here's a little pep talk: You've actually been practicing for retirement if the pandemic permanently changed your work to all remote.
Now, consider these 10 budget-line items on which you'll likely spend less in retirement.
1/10
You'll Spend Less on Transportation in Retirement
If you're still working, and working remotely, that's pretty much what your transportation life will look like in retirement: You'll be using your vehicles far less – my household temporarily went down to one car during the mandatory stay-at-home period. Plus: no more long commutes in big-city rush-hour traffic. Pre-pandemic, the average worker spent roughly an hour a day commuting (in my case, three!)
For many who are voluntarily signing off on their career, saying goodbye to rush-hour traffic and long commutes is a highlight of retirement.
Not only will you be spending less on gas, you'll also be saving money on vehicle maintenance, insurance and registration (or bus and rail fare). Before retirement (and the pandemic), the average working household spent $9,761 each year on transportation. That number drops to $6,814 for the average retired household, a 30.2% decrease in household spending, according to data from the Bureau of Labor Statistics.
2/10
You'll Spend Less on Clothing in Retirement
If you're heading back to the office more these days, it's likely you're spending what's needed to look sharp at your job. In retirement, no more pressed shirts or high heels, and your wallet gets a break from updating your work wardrobe. The average retired household spent $1,070 a year on apparel, while the average working household, pre-pandemic, spent $1,866 a year. Also, factor in the money you'll save on dry cleaning (averaging as much as $1,000 a year in some metropolitan locations).
A caution though: Although household spending on apparel decreases overall in retirement, Marguerita Cheng, the chief executive officer at Blue Ocean Global Wealth, says that she sees spikes in spending from recently retired clients who feel the need to update casual wardrobes in the first few years of retirement. Remember, you only need so many golf pants.
3/10
You'll Spend Less on Food in Retirement
Even if you dream of a retirement filled with brunch dates and steak dinners (on the early bird discount, of course), chances are the total food bill will be lower.
The average household spends 25% less on food in retirement. According to Erik Hurst and Mark Aguiar, professors from the University of Chicago and Princeton University, the logic to this is simply that retirees are more careful, price-conscious shoppers. When you're not in a hurry at the grocery store, you're more likely to compare prices on similar products, use coupons and spend more time planning meals for the week ahead. That's even more important in 2022 as inflation is causing food prices in supermarkets and restaurants to soar.
Spending on dining out drops even more sharply — as much as 35%. Hurst and Aguiar say that reason is similar. When you're working, much of your dining out may be quick lunch runs or costly lattes on the way to work when you're pressed for time or not in control of the agenda. Instead of patronizing fast-food restaurants more frequently, retirees reserve their eating-out dollars for table-service restaurants (and know how to work the discounts).
4/10
You'll Spend Less on Entertainment in Retirement
No job means lots of time for lots of fun, am I right? Not so fast. There's a common misconception that you'll spend more money in retirement on entertainment — concerts, movies, clogging competitions, you name it — because you have more time. But the numbers don't back this up.
This decline likely corresponds with changes in mobility as you age. Lingering concerns about being in crowds with COVID-19 still circulating can be another reason. Or you just want to chill after years of slogging to the office. Even if you occasionally splurge to see your favorite college band, you may find yourself opting to watch Netflix instead of going out every weekend. But be careful. Streaming services are popping up everywhere, and their layered charges for more and better options can jack up your entertainment bill. We're looking at you, Paramount+, Discovery+, Disney+ and all your compadres.
5/10
Your Housing Costs Will Be Cheaper in Retirement
According to the Bureau of Labor Statistics, 61.7% of Americans between the ages of 65 and 74 don't have mortgage debt, and 82.5% of Americans 75 and older are mortgage-free. Are you in that that lucky group?
To be sure, housing costs don't disappear entirely in retirement. Even if you've paid off the mortgage, you'll still spend money on home maintenance, property taxes and utilities. Downsizing in retirement? Keep in mind moving costs associated with downsizing, relocating or moving into senior-living facilities. Still, average annual spending on housing for Americans who are 55 to 64 is $18,006. It decreases to $15,838 for those age 65 to 74, and it drops further to $13,375 for those 75 and older.
6/10
You'll Spend Less on Education in Retirement
The average retired household sees a big decrease in personal spending on education, setting aside just about $350 a year for any education, from pre-K through college. That is almost a 79% decrease from the $1,639 of average annual education spending of a working household. Even if you are thinking about going back to school in retirement, many colleges and universities offer classes free of charge (or nearly so) to those aged 65 (in some cases, 55-60) and up.
Note: In calculating spending in retirement, the Bureau of Labor Statistics does not factor in money retirees contribute toward college-savings plans for their grandchildren.
7/10
You'll Spend Less on Insurance in Retirement
The amount you'll spend on insurance (excluding health coverage) drops dramatically once you hit retirement age. The average under-65 household spends approximately $8,100 a year on insurance—including annuities, life insurance and other personal insurance plans, such as homeowners insurance. In retirement, that number drops to $2,840, an almost 65% change in spending.
Most people pay for life insurance while they have a family to support and may opt out once their children are no longer financially dependent. At the same time, retirees may be eligible for discounts on auto and homeowners insurance. Most states offer older adults discounts on car insurance if they complete a defensive driving class, such as those offered by AARP or AAA. And the Insurance Information Institute says that retirees are more likely to receive discounts on homeowners insurance because they are at home more often, reducing the risks of burglary and fire.
8/10
You'll Spend Less on Alcohol and Tobacco in Retirement
You thought it's be the other way around. After all, in retirement, it's always 5 o'clock. But no. The New York Times reports that in retirement many Americans find they are less stressed—and therefore smoke and drink less, are less obese, and may be more inclined to exercise. A study by the Journal of Human Resources found that after a few years of retirement, adults are less at risk for serious illnesses, less likely to report loneliness, and may have an increased sense of purpose and camaraderie that lowers their likelihood to binge eat, drink and smoke. (Only 9% of seniors smoke, compared with 15.5% of all adults, according to data from the Centers for Disease Control and Prevention.)
The average working household spends $381 a year on tobacco and tobacco products, while the average retired household spends $198 a year, almost 50% less. Spending on alcohol also decreases in retirement. According to BLS data, the average working family spends $519 a year on alcoholic beverages, while the average retired family spends $370 a year.
9/10
You'll Spend Less on Pets and Pet Supplies in Retirement
It's often said that having a pet in retirement can benefit your health in big ways. A four-legged friend can provide companionship for lonely retirees and encourage regular exercise. However, the promised perks don't have to translate into massive spending. Working households spend an average of $553 each year on pets and pet supplies, while retired households spend approximately $477 on average.
The Bureau of Labor Statistics says that having children, particularly older children at home, increases household spending on pets.
10/10
You'll Spend Less on Taxes in Retirement
In an effort to ease the financial burden on retirees, many states waive or lower property taxes for those older than 65 and exempt a portion of retirement income—particularly from pensions, Social Security and retirement-savings plans—from state income taxes. These breaks come in different forms: exemptions, tax credits, deferrals and rate freezes. Check out our guide on how to claim them in your state.
According to BLS data, households in which the adults are 55 to 64 spend an average of $2,502 each year on property taxes. This number declines to $2,149 for households in which the adults are 65 and older, and to $1,924 in households where adults are 75 and older.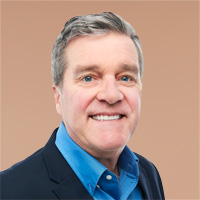 Bob was Senior Editor at Kiplinger.com for seven years and is now a contributor to the website. He has more than 40 years of experience in online, print and visual journalism. Bob has worked as an award-winning writer and editor in the Washington, D.C., market as well as at news organizations in New York, Michigan and California. Bob joined Kiplinger in 2016, bringing a wealth of expertise covering retail, entertainment, and money-saving trends and topics. He was one of the first journalists at a daily news organization to aggressively cover retail as a specialty and has been lauded in the retail industry for his expertise. Bob has also been an adjunct and associate professor of print, online and visual journalism at Syracuse University and Ithaca College. He has a master's degree from Syracuse University's S.I. Newhouse School of Public Communications and a bachelor's degree in communications and theater from Hope College.