Ways to Make Your Home More Age-Friendly
Your kids are successfully launched and, suddenly, you seem to have more disposable income.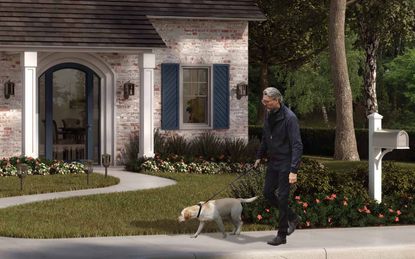 (Image credit: Illustration and 3D Rendering by LW Archviz)
Your kids are successfully launched and, suddenly, you seem to have more disposable income. This could be a good time to tackle the remodeling projects you've been putting off. And while you're updating your house for style, consider adapting it so you can age in place comfortably.
Studies show that most homeowners age 50 and older say they want to remain in their house as they age, but most U.S. homes weren't built to accommodate older people's special needs. For example, only one-third have basic accessibility features, such as a no-step entry and a bedroom and full bath on the entry level, according to a report by the Joint Center for Housing Studies at Harvard University.
We'll walk you through a house to identify features you could add, as well as identifying what they typically cost and how to pay for them.
1/8
In the Bathroom
One of the most popular projects is to install a curbless shower (with grab bars) 3, even if it means removing the home's only bathtub. That has long been a no-no because it could reduce the house's resale value. But Dan Bawden, owner of Legal Eagle Contractors in Houston and a certified aging-in-place specialist, that's becoming less of a concern for homeowners today. Expect to pay $10,000 to $15,000.
Other features
1 Layout. Remodel a bathroom to create a 5-foot turning radius to accomodate a wheelchair.
2 Sink vanity. Choose one with room to accomodate a chair or wheelchair ($560 to $1,500).
4 Comfort-height toilet. Add a toilet whose seat is higher off the floor than standard models ($360 to $1,400 installed).
Bawden's clients often worry that the finished product will look institutional. "But we can do gorgeous projects in which the modifications are invisible," he says. For example, he likes products from invisiacollection.com, a maker of grab bars that don't look like grab bars and may serve double-duty as toilet-paper holders, soap dishes or shelves.
2/8
In the Kitchen
Installing maintenance-free materials is also important, says Bawden. For example, quartz countertops in the kitchen and bathroom are super-hard, scratch and stain resistant, and never need sealing, unlike natural stone. Quartz is also less expensive than it used to be. Luxury vinyl plank (LVP) flooring is beautiful, waterproof, durable, comfortable underfoot and never needs refinishing.
Other features
1 User-friendly appliances. Select easy-access models: A side-by-side-door refrigerator ($900 to $3,800), a stove with controls near the front ($470 to $3,500), a raised dishwasher ($680 TO $1,300) and a microwave at countertop level ($180 to $1,600).
2 Pull-down shelving units.. Retrofit upper cabinets to avoid lifting heavy items (starting at $525 per unit).
3 LED lighting. Add lighting overhead ($220 to $300 per recessed fixture, installed) and under cabinets ($360 to $460 per strip, installed).
4 Sink faucet. Install lever-handled model that's easier to grasp, or go with a touchless version ($350 to $570, installed).
5 Non-slip flooring. Install flooring to prevent falls ($4 to $18 per square foot, installed).
6 Roll-out shelves.. Reface fixed shelves to avoid bending ($25 to $100 apiece).
3/8
More in the Kitchen
1 D-shaped pulls. Add cabinet handles that are easier to grasp than knobs (from $1.40 apiece).
2 Workspaces.. Vary the height of workspaces, or create space to work while seated (custom cost).
3 Lever-style handsets. Replace all household doorknobs ($8 to $130 apiece).
4/8
Laundry and Storage Areas
1 Rocker-style wall switches. Replace toggle-style wall switches with easier-to-use rocker-style ones ($420 to $1,000, installed).
2 Doorway. Replace a narrow interior doorway with one that's 36 inches wide $1,800 to $2,000).
3 Washer and dryer. Switch from top-loading to front-loading models installed on pedestals to lessen back strain. Look for doors that swing to the side, not down ($2,000 to $2,800 apiece, or $2,000 for space-saving combination unit).
4 Non-slip flooring. Replace deep-pile carpet and a thick pad with low-pile carpet and a firm pad, or install non-slip flooring ($4 to $18 per square foot, installed).
5 Custom closet organizer. Outfit closets with multilevel shelving and hanging units that are accessible whether you're sitting or standing ($1,000 for a reach-in closet to $6,500 for a walk-in closet).
5/8
Outside the Home
1 Covered entranceway or portico. A 5-foot-square "landing pad" gives a wheelchair room to maneuver (about $2,500 to $4,500 for portico).
2 Bench. Place one near the front door to rest yourself or your packages ($75 to $1,800).
3 Front door. Install a door that's 36 inches wide. Choose a door with narrow windows on each side ($2,000 to $6,500, installed) or add peepholes (one for standing, one for sitting) for security.
4 Lighting. Add lights to the front of your home and along the sidewalk for safe passage at night (about $140 to $230 per light and $170 to $300 per exterior light, installed).
5 Concrete ramp. Replace the sidewalk and steps leading to the front door (about $1,000 to $3,000).
6/8
More on Costs
For estimated project costs, the annual Cost Vs. Value Report from Remodeling magazine is a good resource. In 2019, the national average cost for a minor kitchen remodel is $22,507, $66,196 for a major remodel and $131,510 for an upscale project. The average cost for a bathroom remodel is $33,374 for a midrange project that includes design features to fit any age; it's $64,743 for an upscale remodel.
If you want to add a first-floor master bedroom, the national average cost is $130,986 for a midrange job and $271,470 for an upscale one. (You can see detailed descriptions of 22 projects and costs by region at remodeling.hw.net.
However, if you want to widen a bathroom door (bathroom and closet doors are often narrower and less accessible than other doors), put in grab bars and add a curbless shower, that would typically cost about $11,800 to $14,000 (prices vary by region).
If you're adding on to your home or building a multistory house, you could prepare for an elevator by stacking 6-foot-square closets. That way, when you're ready, the contractor can just remove the floor between the closets.
7/8
How Will You Pay for It?
For more costly projects, you could take out a home-equity line of credit, from which you could borrow money as you need it. Or, if you or your spouse is at least age 62 and you have considerable equity built up in your home, you could take out a reverse mortgage with an up-front lump-sum payout or a line of credit. With a reverse mortgage, you must use some of the proceeds to pay off any remaining mortgage balance, but you'll never have to make another monthly mortgage or loan payment. The debt will be repaid after you leave the home permanently and the house is sold. For more in­formation on reverse mortgages, visit the websites of the Consumer Financial Protection Bureau and search for "reverse mortgage") and the National Reverse Mortgage Lenders Association.
8/8
Where to Get Help
For help designing and constructing larger projects, look for a Certified Aging-in-Place Specialist who has completed a program developed by the National Association of Home Builders with AARP (go to nahb.org and search for "CAPS Directory"). You can also find a CAPS-certified contractor through the National Association of Home Builders with AARP (go to National Association of the Remodeling Industry; click on "I'm a consumer" and find "universal design" under the Homeowner Resources tab) and the National Association of Home Builders with AARP (go to National Kitchen and Bath Association click on "find a professional" and "service" and specify "universal design").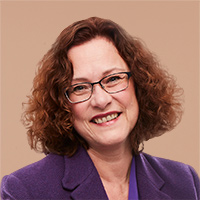 Contributing Writer, Kiplinger's Personal Finance
Esswein joined Kiplinger in May 1984 as director of special publications and managing editor of Kiplinger Books. In 2004, she began covering real estate for Kiplinger's Personal Finance, writing about the housing market, buying and selling a home, getting a mortgage, and home improvement. Prior to joining Kiplinger, Esswein wrote and edited for Empire Sports, a monthly magazine covering sports and recreation in upstate New York. She holds a BA degree from Gustavus Adolphus College, in St. Peter, Minn., and an MA in magazine journalism from the S.I. Newhouse School at Syracuse University.