24 Kirkland Products Retirees Should Buy at Costco
Retirement means taking full advantage of your Costco membership to save money but not cut corners on quality.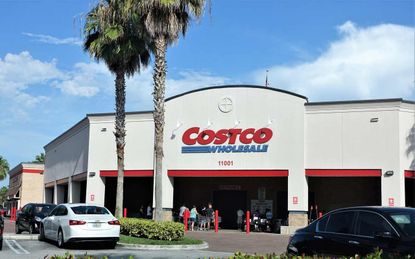 (Image credit: Getty Images)
Retirement is a time for many to pinch pennies on everyday expenses. This might help explain why retirees are so fond of Costco, the membership-only wholesale club chain based in the Seattle area. Research shows that older shoppers tend to prefer the discount warehouse club over other popular big-box retailers such as Walmart and Target. Further, baby boomers -- there are 76.4 million of them alive today in the U.S. -- are more likely than millennials to renew their Costco memberships, which run $60 to $120 a year.
As a boomer and regular Costco shopper, I've learned over the years that some of the best values can be found in the warehouse club's own Kirkland Signature line of products. In fact, one in five products on Costco's shelves carry the Kirkland brand. Many of these exclusive items hold unique appeal to retirees as well as near-retirees like me. Oh, and don't let an empty nest discourage you from buying in bulk. Check expiration dates, stock up on items with long shelf lives, and remember that a surprising number of foods can be frozen. Take a look at our list of retiree-friendly 24 (and a few more) Kirkland products from Costco.
1/24
Get Your Prescription Eyeglasses at Costco
In 2016, I first explained "Why I Bought My Prescription Glasses at Costco," and since then I bought another pair at Costco and had lenses replaced in older frames. Why Costco? Put simply, I found that the warehouse club offered the best product and service at the best price, especially compared to the retail eyewear outlets conveniently tucked inside your eye doctor's office. Heck, even my eye doctor recommended I buy my prescription eyeglasses at Costco and not at the franchise tucked in her practice.
The ultimate cost of your eyeglasses (or contacts) from Costco depends, of course, on the frames and lenses you choose, but that goes for any retailer. I often see a recurring deal at Costco for $40 off a second pair of glasses after paying the full ride on your first pair. And though you may be tempted to use online eyeglass services, remember fit is crucial. And try as it might, the Internet isn't going to hand-fit you and adjust your frames to best fit your pretty face. Oh, and you can also get an eye exam at Costco, done by a licensed optometrist.
2/24
A Kirkland Signature Mattress (By Stearns & Foster)
A good night's sleep becomes increasingly challenging as you age. You can help up your odds of sweet dream with a new mattress set. The Kirkland Signature mattress I was eyeing at Costco was made by top mattress manufacturer Stearns & Foster. The Kirkland Signature by Stearns & Foster 14.5-inch Lakeridge mattress was $1,049.99 online and includes set-up and delivery (Costco notes mattresses sold in-store may be less expensive but don't include set-up and delivery). Foundations start at $149.99 at the club.
And don't be surprised at the co-branding. "Store brands" typically manufactured by name brands don't often co-brand, but Kirkland Signature is no ordinary store brand. You'll find name brand names on many Kirkland Signature products.
3/24
Kirkland Signature Golf Gear
When Costo released its Kirkland Signature golf balls in 2016, they were an immediate sensation, highly lauded by pros and amateurs alike. They also quickly sold out, as they were compared to the vaunted Titleist Pro V1.
They're back. You can pick up a 24-pack of Kirkland Signature V2.0 Performance three-piece golf balls for $24.99. Costco-branded golf balls typically retail for 60% less than a Titleist.
But wait. There's more: The equally lauded Kirkland Signature KS1 Putter is on Costco shelves for $139.99. Need a bit more in your bag? A Kirkland Signature 3-piece golf wedge set is $159.99.
While you're at it, pick up a four-pack of Kirkland Signature golf gloves -- sizes vary -- for $19.99.
We can't guarantee this Kirkland Signature will improve your game, but we can guarantee you'll save a few bucks.
4/24
A Hawaiian Vacation From Costco Travel
Aloha, Kirkland Signature! We have our Hawaiian eye on your travel packages. One Kirkland Signature-stamped vacation pack features a five-night stay at the Ka'anapali Beach hotel in Maui. The hotel sits "in the heart of Maui's premier resort area fronting world-famous Ka'anapali Beach."
This travel package includes airfare (we priced it from the Washington, D.C., area), five nights for two in an oceanfront room with a partial view of the ocean, a five-day full-size car rental from Budget (Toyota Camry or equivalent), and a $100 tour credit per booking. The total price for two: $3,725 for a January 2022 stay.
5/24
Kirkland Signature Gasoline
You're busy in retirement and doing a lot of motoring. You should watch your pennies at the gas pump. Think Kirkland Signature gasoline.
Not every Costco has a gas station adjacent to it, but the club locations that do have them see steady, and strong, business. What gives? The savings. A Costco in central Virginia was selling regular Kirkland Signature Gasoline for roughly 9% less than nearby national brand stations. Sure, the difference is a few pennies per gallon, but on a fill-up you might save $3 or more – not bad if you're heading to Costco anyway.
Factor in how valuable your time is, though. Even on a weekday afternoon, at least seven vehicles were waiting in line, sometimes for 20 minutes or longer, to get to Costco's gas pumps. That's a lot of idling.
And one pro tip, fellow Costco gas guzzlers: Costco's hoses are extra long, meaning you don't have to drive up to the pumps on the side of the car where your gas tank door is located. If you're close enough to the pump, the hose will reach either side. Many people waste precious minutes waiting to pull up to the "right" side of the pump.
6/24
Kirkland Signature Hearing Aids
All those rock concerts. All those portable listening devices, from Walkmans to iPods, Beats and iPhones wired to your ears. Many boomers are paying the price with hearing loss -- and boomers who already turned 65 know that Medicare doesn't cover hearing aids, which can run as much as $3,000 per ear.
Costco's made some assertive moves into the business of selling and servicing hearing aids, offering an array of devices at reasonable prices. Free hearing tests are even conducted in-store at Costco Hearing Aid Centers. Costco works with four major suppliers of hearing aids, and also carries its own store brand. The Kirkland Signature 10.0 Premium Digital Rechargeable Hearing Instruments Kit costs $1,399 and includes a pair of hearing aids (available in five different colors to match your style, skin tone or hair color).
Costco Hearing Aid Centers sell other brands of hearing aids. For example, a Jabra GN Enhance Pro PM rechargeable hearing aid package costs $1,799.
7/24
Kirkland Signature Cheese
You'll need plenty of calcium as you age to stave off osteoporosis. Here's one place to get it. Kirkland Signature cheeses are all the rage among cheesemongers. Seriously. They're that gouda (sorry).
And why stop at a chunk of cheese when you can have your own wheel. Excessive, yes, but there's an odd appeal to having your own 72-pound wheel o' cheese. Costco knows this and complies. The Kirkland Signature Whole Wheel Parmigiano Reggiano can be yours for $949.99 or $13.99 per pound (up fifty bucks from 2019, when it was $899.99, or $12.50 a pound). I've had a piece of said wheel and it's exceptional.
That per-pound price is a bargain, by the way, compared to the chunks of Parm-Regg sold at a Wegmans supermarket in Charlottesville, Va. They were going for $21.99 a pound (in various size chunks). But alas, the question inevitably arises: What do you do with a whole wheel of Parmigiano Reggiano? One answer: Pasta – lots and lots of pasta. And some foodie sites note if properly stored, the aged cheese can last for many months, and some say it can be frozen.
8/24
A Free (or Cheap) Lunch at Costco
There are always long lines at the Costco hot-food stand, especially during the lunch rush. The food is inexpensive: An all-beef Kirkland hot dog with a 20-ounce soda and refills goes for a mere $1.50. An 18-inch whole pizza is $9.95. And for dessert, a twisted churro, for $1.49.
Still hungry? Dining at Costco doesn't only mean eating at the food court. After a COVID pause, the warehouse club is back swimming in food-demo stands. Employees cook up small bites for shoppers. If the first sample wasn't filling enough, you can always circle back and wait your turn again. Costco doesn't mind and neither does the manufacturer of that dumpling or meatball you keep sampling. By the time you check out, you've had a free meal.
9/24
Kirkland Signature Vitamins
You can't count on Kirkland cheese for all of your calcium. Active retirees need the right multivitamins, and Costco has stepped up to the plate. A bottle of 500 tablets of Kirkland Signature Mature Multi Vitamins is just $14.99 at Costco.com (you may also find it in warehouse clubs). That's about 3 cents per vitamin. If name-brand is how you roll, that lifestyle's going to cost you more. A bottler of Centrum Silver for adults 50 and over is $28.15 on Amazon.com for a bottle of 325 vitamins. That's just over 8 cents per vitamin.
10/24
Kirkland Signature Bacon and Eggs
Breakfast is the most important meal of the day at any age. The product-testing pros at Consumer Reports put bacon to the test and deemed Costco's store-brand regular sliced bacon the top dog -- make that the top pig. And what goes better with bacon than eggs. No less an expert than my wife raves about the price and packaging of the two-dozen organic brown eggs that bear the Kirkland Signature name.
They also raved about its price: Kirkland bacon typically sells for $1.50 less per pound than name-brand competitors. The Kirkland Signature sliced bacon comes in a pack of four one-pound individually wrapped packages for $18.99, or $4.74 a pound. Note that you can freeze the extra bacon for later use.
We go through a lot of eggs in our home, and the 24-pack of Kirkland Signature Organic Brown Eggs are always on the shopping list. They've been consistently good, and they come in at the right price: $6.29 for the 24-pack. That's 29 cents per egg.
By comparison, a carton of 18 Walmart Marketside large organic was $5.74, or 32 cents per egg.
11/24
A Sheet Cake From the In-Store Kirkland Signature Bakery
The Party Planning Committee at your about-to-reopen office determined a sheet cake would do for your upcoming retirement party. They'd save money if they ordered that half sheet cake from Costco's in-store Kirkland Signature Bakery. Your custom-designed theme will be baked for you in the store, for $19.99 for a half sheet. A custom-baked half sheet cake costs $29.99 at Kroger supermarkets.
The Kirkland Signature affordable sheet cakes are also a hit at grandkids' birthday parties.
12/24
A Kirkland Signature Rotisserie Chicken
You can't beat the price, or the taste and convenience, of those store-cooked Kirkland Signature rotisserie whole chickens, selling for a fixed price of just $4.99. And Costco stores churn out a lot of them -- 60 million rotisserie chickens are sold annually -- spinning in the giant ovens all day long.
The Costco I go to in Virginia's Shenandoah Valley must roast hundreds of chickens a day in its giant rotisserie oven, which is constantly getting loaded and off-loaded by the white-coated chicken changers. These Kirkland Signature Rotisserie Chickens are always tasty, and what's not sold is repurposed in other Costco fresh foods made onsite. You can find some of that leftover poultry in Costco's Kirkland Signature chicken noodle soup and packages of shredded chicken, great for creating a variety of your own dishes at home (and it freezes well).
The best part: Costco has consistently kept the price of each roasted chicken at $4.99, likely looked at as a loss leader. At a nearby Walmart, a lone rotisserie chicken was selling for $7.67 with nary a rotisserie in sight.
Kirkland Signature rotisserie chicken also goes into the store-made chicken noodle soup. There's a slew of other store-made Kirkland Signature meals you can watch the kitchen cooking up, from stuffed peppers and meatloaf to taco platters and shepherd's pie. They sell in the $16 range and are in portions big enough for two or three people.
13/24
Kirkland Signature Milk and Juice
Gallons and gallons of Kirkland Signature milk flow out the door at Costco clubs. You can buy a gallon of whole milk for $3.15. That's fine if you're shopping there anyway, because you can do better elsewhere. A gallon of milk at Kroger was $2.79.
Don't stop with the vitamin D. Kirkland Signature also has its own version of antioxidant-rich cranberry juice that comes in a a bargain two-pack. It's one of those Kirkland Signature and a signature brand mashups: Two 96-ounce bottles of Kirkland Signature Ocean Spray 100% cranberry juice go for just $6.99 at the warehouse club. We saw a single 96-ounce bottle of Ocean Spray 100% cranberry juice selling for $5.29 at Kroger.
14/24
Kirkland Signature Surf and Turf
Proteins can be budget-busters for many retirees, especially fresh fish and prime cuts of beef. But Costco's back-of-the-store cold cases are chock full of Kirkland Signature seafood and meats, and at bargain prices compared to most supermarkets. Kirkland Signature wild sockeye salmon, for example, was selling for $9.99 a pound. At Giant, wild sockeye salmon was $14.99 a pound.
Hosting a special occasion? Kirkland Signature whole beef tenderloin was selling for $19.99 per pound, already trimmed. Comparable whole tenderloin at a nearby Wegmans supermarket was going for $36.99 a pound. Kirkland 88% lean ground beef was $2.79 a pound and Kirkland organic ground beef was $4.99 a pound. A nearby Giant supermarket was selling 90% lean ground beef for $5.49 a pound and organic ground beef for $7.49 a pound.
15/24
Kirkland Signature Organic Maple Syrup
Some breakfast syrups are primarily a blend of high fructose corn syrup and caramel coloring. The only ingredient listed for Kirkland Signature maple syrup is...maple syrup. It's also organic and a relative bargain at $11.99 for just over a quart, making it an affordable luxury for pancake and waffle lovers. At a Kroger supermarket, Kroger's Simple Truth house brand of Grade A organic maple syrup was selling for $16.99 a quart.
16/24
Kirkland Signature Mature Dog Food
You and your spouse aren't the only oldsters in the homestead. That old dog you can't teach new tricks to has some senior moments, too, and you have to feed her like she's elderly. Kirkland Signature Mature dry dog food goes for $30.99 for a 40-pound bag (that's 77 cents per pound). The name brands also target the senior mutt market, but at a stiffer price. A 20.4-pound bag of Pedigree Adult dog food sells for $18.99, or $82.3 cents a pound, at Kroger. Sorry, but we didn't taste test either one. Yet.
17/24
Kirkland Signature Honey
Costco is sweet on its Kirkland Signature brand of 100% U.S. raw, unfiltered honey in 3-pound jars. The price goes down easy: $8.99, or about 19 cents per ounce. A 12-ounce jar of Walmart's Great Value raw, unfiltered honey was $3.38, or 28.2 cents per ounce.
18/24
Kirkland Signature Nuts
Looking for a heart-healthy snack to replace the potato chips your doctor told you to put away for good? Kirkland Signature is nuts for nuts, and you should be too.
Costco's Kirkland Signature Whole Cashews are a prime example. That's not just this nut speaking.
"Costco's nuts are always super-fresh and high-quality," raves food and cooking website TheKitchn.com. "Unless you're a big-time baker, 2- and 3-pound packages of nuts might seem like a daunting purchase, but don't forget that they freeze beautifully."
A 2.5-pound container of Kirkland Signature whole fancy cashews goes for $14.99, or $5.99 per pound, a good savings over the going rate for 2-pound, 1-ounce containers of Planters whole cashews at Walmart. They were selling for $18.98 per container, or about $9.49 per pound.
19/24
Kirkland Signature Coffee
While the proof isn't definitive, some studies have indicated that caffeine can slow cognitive decline and decrease the risk of dementia. And if you know beans about coffee, you know Kirkland Signature's line of coffees, from ground coffee to K-cups, has a legion of fans.
If K-cups for the Keurig brand of coffeemakers help power you through your day, Costco has something for you to brew. Its lineup of boxes of Kirkland Signature K-cups include boxes of 120 medium roast pods for $34.99, or about 29 cents a pod.
You don't have to go far to price-compare. Costco sells other brands, including a box of 72 Dunkin Donuts original blend medium roast coffee pods for $36.99. That comes out to 51 cents a pod.
Not a podster? Costco features a whole lineup of Kirkland Signature ground and whole-bean coffee, plus those of competitors.
20/24
Kirkland Signature Batteries
With back-to-school shopping still roaring and, ahem, the holiday shopping season not that far away, you're going to need more power for all those energy-sucking gadgets. Kirkland Signature batteries can keep all those electronic toys and devices charged up at bargain prices. A 48-pack of Kirkland Signature AA batteries -- made by Duracell -- is $13.99 (down from $15.99 in November 2020), or about 29 cents per battery. BONUS: The day I was there, Kirkland batteries were on sale for $4 off, making this packet of AA batteries $9.99, or 20 cents per battery. Oh, and Duracell makes them, so there's that.
Stepping into name-brand batteries will cost you more at Costco (and much, more at other places). A 40-pack of Duracell CopperTop AA batteries is $17.99, for example, or more than 44 cents per battery. (Costco often puts Duracell batteries on sale, however, so check the flyer or shelf tag if you must have a name brand.)
Meanwhile, Walmart was selling 24-packs of Energizer AA batteries for $16.24, or 68 cents per battery.
21/24
Kirkland Signature Wine
Costco is the biggest seller of wine in the U.S., with estimated annual wine sales of $1.8 billion, and the warehouse club's Kirkland Signature wines are a big reason behind the booming demand. As Annette Alvarez-Peters, who heads Costco's wine-buying team, told Wine Spectator, "The Costco consumer is very loyal to the [Kirkland Signature] brand. They will always give the item a shot." And why not? Wine rating websites typically give Kirkland Signature wines high scores in the mid-to-upper 80s out of 100.
One hint for picking especially good Kirkland Signature wines: When you see the Costco brand on the front label, turn the bottle around. You just might find the name of the source winery on the back label. That can tell you a lot about the experience of the wine maker and the quality of the grapes. Alternatively, read reviews online. This Costco-centric wine blog, for one, has taste-tested plenty of Kirkland Signature wines. In my own taste-testing of whites, I found a nice Kirkland Signature Cabernet Sauvignon and a Kirkland Sonoma County Chardonnay for $7.99 each. These are big boys, too,1.5 liter bottles, not the typical 750 milliliters for mass retailers' house wines, including Walmart, with its private label wines called Winemakers Selection, selling for about $5 to $12.99 per bottle, or Aldi, with its Winking Owl varieties, including chardonnay, pinot grigio, shiraz, zinfandel, merlot and cabernet sauvignon, selling for $2.95 a bottle.
22/24
Kirkland Signature Organic Extra-Virgin Olive Oil
Olive oil is at the heart of the famed Mediterranean diet, which purportedly contributes to the longevity of the region's inhabitants. And Costco's olive oil rises to the top, notes the University of California, Davis, which conducted a chemical and sensory study of olive oils. Kirkland Signature Organic Extra Virgin Olive Oil was one of only a few imported oils that met international and U.S. standards for extra virgin olive oil. The many brands that fell short in the testing were diluted with cheaper oils and exhibited problems with quality and flavor.
What's also nice is the price. A 2-liter bottle of Kirkland Signature EVOO was $11.99, or about 17 cents per ounce. News flash: You can skip the Costco membership and get this same 2-liter bottle of Kirkland Signature EVOO on... wait for it: Walmart.com. Um-hmmm. But it will set you back $34.24, nearly three times the cost at Costco.
Walmart does have its own branded EVOO. Its Great Value organic extra virgin olive oil is $9.86 for a 51-ounce jar, or about 19 cents per fluid ounce, and we're not sure if it's received accolades.
Note, too, the Kirkland Signature name is on a wide lineup of other cooking oils, including coconut, canola and corn.
23/24
Kirkland Signature Dishwasher Pods
If you're retired and eating at home more, you're running the dishwasher more. And you've probably noticed the mounting cost for those convenient dishwasher pods, especially if you're buying name-brand detergent. You don't have to.
If you run the dishwasher a lot, costs mount for those convenient dishwasher soap pods, especially if you're buying name-brand detergent. You don't have to.
Kirkland Signature Premium Dishwasher Pacs get the job done at a fraction of the price of national brands. You'll pay $9.99 for 115 pods, or less than 9 cents per load. Costco also stocks packages of Cascade Complete Action pods for $15.99 for 90 pods, or more than 18 cents per load, twice the cost of the Kirkland brand. In recent testing by Consumer Reports, Kirkland's pods bested all competitors including name-brand pods from Cascade and Finish.
24/24
Kirkland Signature Paper Products
My home has become a Kirkland Signature paper products home: facial tissue, TP and paper towels, all better, in our experience, than most national brands we previously used. During cold season, we use a lot of tissues, and need only one Kirkland Signature tissue versus two with national brands to get the nose job done.
Need more proof? We found a 30-roll pack of Kirkland Signature 2-Ply Toilet Tissue (380 sheets) cost $16.99, while a 30-roll pack of Charmin Ultra Soft 2-Ply Toilet Tissue (214 sheets) was $17.99. A 12-roll pack of Kirkland Signature Premium Paper Towels (160 sheets per roll) was $16.99, while the same size package of Bounty Advanced Paper Towels (160 sheets per roll) priced at $21.99. It all adds up.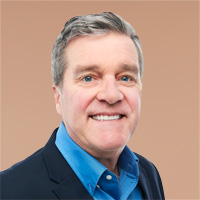 Bob was Senior Editor at Kiplinger.com for seven years and is now a contributor to the website. He has more than 40 years of experience in online, print and visual journalism. Bob has worked as an award-winning writer and editor in the Washington, D.C., market as well as at news organizations in New York, Michigan and California. Bob joined Kiplinger in 2016, bringing a wealth of expertise covering retail, entertainment, and money-saving trends and topics. He was one of the first journalists at a daily news organization to aggressively cover retail as a specialty and has been lauded in the retail industry for his expertise. Bob has also been an adjunct and associate professor of print, online and visual journalism at Syracuse University and Ithaca College. He has a master's degree from Syracuse University's S.I. Newhouse School of Public Communications and a bachelor's degree in communications and theater from Hope College.