9 Things You Must Know About Retiring to Arizona
The Grand Canyon State offers so much more than that gorgeous hole in the ground. Check out whether you'd like to spend your golden years in this southwestern state.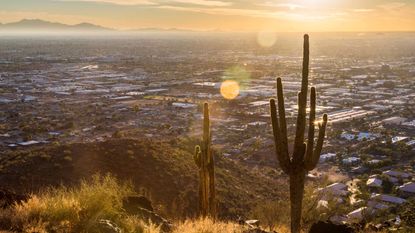 (Image credit: Getty Images )
Whatever age you are, retirement planning is vital. And that includes deciding where you're going to spend your retirement, either full time, or as a snowbird.
Some of you have already been exploring, taking advantage of doing remote work the last 16 or so months and traveling while working. That's an advisable way to check out possible retirement locales — including Arizona.
Much like Florida, Arizona's population swells in the winter months — a study by Arizona State University reported a boost of nearly 300,000 retirees who temporarily settled in Arizona for the winter. In Lake Havasu City, for instance, the year-round population of 57,000 nearly doubled to 100,000.
Many other retirees have settled in Arizona year-round. The nation's first active adult retirement community sprouted in Youngtown, Ariz., in 1954, and today 13% of the state's 7.3 million residents are 65 and older.
Is Arizona calling to you, too, as you plot your retirement? Here are nine things you should know before deciding to retire in Arizona.
1/9
You'll Find Plenty of Company
Between 2010 and mid-2018, Arizona's population grew by 12.2%. (By comparison, New York state's population grew only 0.8%.) In 2020, Arizona was one of the top states with the most inbound movers, according to United Van Lines. Retirement was the reason for the relocation cited by 39.6% of the Arizona newcomers.
There are 166 age-restricted retirement communities, some starting as young as 45, across the state. The most popular, according to 55places.com, a website focused on active adult communities, is Sun City in Sun City, Arizona, an age-restricted retirement community for folks 55 and older. It offers seven recreation centers, "one of the highest rates of golf holes per capita of any active adult community in the country," indoor and outdoor swimming pools, restaurants, and fitness centers as well 30 churches, a synagogue, two libraries, a performing arts center, an on-site hospital, and more.
2/9
It's a Dry Heat
You knew that already, didn't you?
But perhaps you've never really experienced it. "Yes, that 'dry heat' thing is real," says Bob Burwell, a retiree from New York state now living in Mesa. "Even in the low 100s at 8% humidity, it is way more tolerable than 85 degrees with 90% humidity. Once the sun sets, the temperature drops rapidly."
Annual precipitation ranges from 3 inches in the arid southwest to roughly 40 inches in the mountains of east central Arizona, according to the Arizona State University's climate office.
"The most obvious reason to retire in Arizona is the beautiful climate," says Damian Bruno, an affiliate agent with the Sedona–Village of Oak Creek office of Coldwell Banker Residential Brokerage. "However, many do not realize that it is a varied climate, with the northern part of the state receiving four seasons."
Yes, but those extremes: Arizona, like much of the Southwest and West Coast in the summer of 2021, is enduring days of record-setting hig temperatures.
"God's punished us with a record 62 days with a high over 110 degrees," says Burrell.
And then there's monsoon season, which runs June 15 to Oct. 1. "Predictions call for a more normal Monsoon season. It has rained here 2 times and rains in the mountains are daily. While we need the rain, it does create discomfort – my weather station told me we had 49% humidity at 105 degrees after a 5 minute heavy shower. "
3/9
There Are Many Great Places to Retire
Indeed, the state isn't one big arid desert. There are a variety of climates that offer seasonal changes.
As recently as 2018, our colleagues at The Kiplinger Letter included Lake Havasu City, located near the border with California, among its list of satellite cities poised for growth. The temperature in Lake Havasu City averages a high of 97°F in July and a low of 53°F in December and January, according to the Arizona Department of Water Resources. Realtor Patty Caperon, an affiliate agent with the Coldwell Banker Residential Brokerage office in Lake Havasu, describes it as a "very laid-back, relaxing city whether you're having dinner overlooking the channel, a night at Grace Arts Live Theatre or hanging with friends."
Jim and Molly Pfennig moved to Lake Havasu City from Bozeman, Mont., where Jim was in the construction business. They built a house in the Arizona town after having lived there since 2012. "The town was founded in 1968, so pretty much everyone is from somewhere else originally," says Jim. "And it's not lacking for things to do. There's the lake if you want to boat or ski. In the winter, there are concerts and car shows, something every weekend."
For an even smaller town, look to Payson (population: 15,000), recommended by the website Best Places to Live Now. It's located in the center of Arizona, a 90-mile drive northeast of Phoenix. At 5,000 feet above sea level, the town's motto is "Arizona's Cool Mountain Town." Active retirees enjoy the surrounding Tonto National Forest for everything from hiking and bird watching to mountain biking and canoeing.
If health care is driving your search, consider Mesa, one of 10 U.S. cities cited by Kiplinger as great places to retire for your health. Mesa got high scores for its proximity to top-rated hospitals, a cost of living that's lower than the national average and a range of activities for lovers of nature, sports and the arts.
Some Arizona retires say they are happy with the medical services and facilities of Banner Health. And Mayo Clinic Arizona has two campuses in the state, in Phoenix and Scottsdale.
4/9
There's Lots to Do
Retired Arizonans can find plenty to do across the state, says Coldwell Banker's Caperon.
"There's skiing, professional sports, boating, golfing, hiking, biking, off-roading, sightseeing, fishing. . ." she says.
There's also the Grand Canyon, of course, and plenty of national parks within driving distance throughout the Southwest. Consider buying a National Parks and Federal Recreational Lands Senior Pass (good for access to the 108 National Park Service sites that charge admission; the majority of the 422 NPS sites are free) if you are 62 or older. Annual passes are $20, and a lifetime pass is $80 per person. (Regular admission to the Grand Canyon, for comparison, is $35 per vehicle for a seven-day pass.)
Baseball fans can enjoy the relaxing atmosphere of Major League Baseball's "cactus league" across Arizona—spring training for 15 teams in cities such as Phoenix, Tempe, Scottsdale, Surprise, Goodyear and others.
And golfers can tee it up at more than 300 courses across the state, ranked number two (behind only Florida) by Golf.com for "golfiness"—a measure of the quantity and quality of courses, along with the avidness of Arizona golfers.
Gambling and all the entertainment that comes with it is easily accessible in Arizona. The aforementioned Lake Havasu City, home to the transplanted and restored London Bridge, is across the Colorado River from Laughlin, Nevada, and its casinos.
In Scottsdale (not far from Phoenix), the Salt River Pima-Maricopa Indian Community operates the sprawling Talking Stick Entertainment District, It contains, among other things: the Talking Stick Resort casino; Salt River Fields at Talking Stick, Major League Baseball's spring training facility that's home to the Arizona Diamondbacks and Colorado Rockies; the 36-hole Talking Stick Golf Club; a Topgolf complex; Octane Raceway, a high-performance indoor-outdoor go-kart facility; a bowling alley; an aquarium; iFly indoor skydiving; and Butterfly Wonderland, a butterfly conservatory and indoor rainforest.
5/9
Know Snowbirds' Routines to Rent the Best Property
Planning to rent before you buy to assess different communities? In most places, January through March or April is peak snowbird season. Migrators often book the same place for the coming year before they leave in the spring, and others begin booking their rental as early as August. Early birds get the biggest blocks of time and the most-desirable properties.
Expect to pay monthly rent (excluding fees and taxes) of $2,500 to $3,500 for a typical condo (two-bedroom, two-bath) or $3,000 to $9,000 for a single-family home (three-bedroom, two-bath) from January through March, according to Vacasa.com, which lists and manages vacation rentals in 23 states and 16 countries.
Carol and Phil White of Bend, Ore., had tried wintering in Hawaii, southern California and Texas before settling on Phoenix. In 2014, after looking at more than 30 communities, they found a home in Sun City Grand, on the west side of Phoenix. It had everything they wanted: friendly people, good home values, a reasonable homeowners association fee, four golf courses, and lots of amenities and activities.The Whites paid $184,000 for a 1,580-square-foot home with two bedrooms, two baths and a den, and they pay an annual HOA fee of $1,480. They split their time between Bend and Phoenix. Many of their friends from Bend winter nearby, too. "We have a whole 'nother life down there that we totally love," says Carol, 71.
-- Reporting by Patricia Mertz Esswein
6/9
It's a Seller's Market These Days
The best time to buy a home in Arizona is usually in the late spring, when much of the competition from snowbirds has dissipated. In summer and fall, you'll have fewer options to look at, but the remaining sellers may be more motivated and willing to negotiate.
And just like nearly everywhere in the U.S., it's a seller's market in Arizona. Demand for housing is high and supply is low.
Zillow is forecasting that Phoenix, for example, will be the second-hottest housing market in the nation, behind Austin, Texas. In all of Arizona, the medium price of a single-family home in May was $333,965; the previous May, in the midst of the COVID lockdown, that price was $281,000.
In the 55-and-older gated community of Sun City West, for example, Zillow recently showed 27 homes listed for sale. They ranged in price from $250,000 for a two-bedroom, two-bathroom, 1,317-square-foot home to $725,000 for a two-bedroom, three-bathroom, 2,784-square-foot home. That includes the home and property and, in some cases, an attached golf-cart garage. (Gated communities often tack on mandatory homeowners association dues to cover property maintenance and amenities.)
But housing and other rapid development in Arizona can get the locals fired up. "Growth is still rampant. If the pandemic slowed anything you couldn't prove it by me. Construction is everywhere," says Burwell.
In the town of Gilbert, near Mesa, some residents are organizing to stop the growth of apartment complexes. Bumper stickers read "No More Apts — We're a Town, Not a City."
And the former 500-acre GM Proving Grounds in Mesa is being redevloped as Eastmark, a planned retirement community with more than 1,500 adult and luxury homes.
7/9
Arizona's Income Tax Picture for Retirees Is ... Friendly
Your state tax bill in Arizona will depend greatly on the sources of your retirement income.
Arizona, rated by Kiplinger as one of the nation's most tax-friendly states, does not tax your Social Security benefits (unlike these states that do). And on most other income that is taxed, rates are relatively low—from 2.59% (for married filers with as much as $54,544 of taxable income) to 4.5% (for married filers with more than $327,263 of taxable income). Starting in 2021, there's also a 3.5% surtax on taxable income over $500,000 for joint filers.
Arizona does not have an estate or inheritance tax, a perk that's quite attractive to retirees.
8/9
Sales Taxes Vary
Arizona's state sales tax is 5.6%. But, because localities can add their own sales taxes, you could pay as much as 5.6% more in sales tax depending on where you land (and shop) within the state. That's a whopping 11.2% sales tax, though the average combined levy is 8.4%, according to the Tax Foundation. Still...
Burwell, the retiree from New York state now living in Mesa, has learned his way around the sales-tax discrepancies. "I can leave my community, turn left and go one mile to a CVS where I will incur the City of Mesa 2.0% sales tax [on top of the 5.6% state sales tax]," he explains. "But if I turn right, I will hit an equidistant Walgreens that is in unincorporated Maricopa County and not pay that tax."
9/9
You Don't Need to Reset Your Clocks
Arizona is one of only two states (Hawaii is the other) that don't observe daylight saving time, when clocks "spring forward" an hour. That aligns Arizona with Pacific Daylight Time in spring, summer and part of fall, then with Mountain Standard Time during four months in most of fall and winter.
Says Burwell, "The only havoc this raises is in regard to live TV, mainly sports. In September and October, the NFL games start at 10 a.m. The sports bars open at 9 and serve breakfast. Consequently, I don't fall asleep before the World Series games or Monday Night Football are over."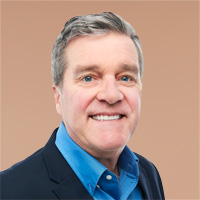 Bob was Senior Editor at Kiplinger.com for seven years and is now a contributor to the website. He has more than 40 years of experience in online, print and visual journalism. Bob has worked as an award-winning writer and editor in the Washington, D.C., market as well as at news organizations in New York, Michigan and California. Bob joined Kiplinger in 2016, bringing a wealth of expertise covering retail, entertainment, and money-saving trends and topics. He was one of the first journalists at a daily news organization to aggressively cover retail as a specialty and has been lauded in the retail industry for his expertise. Bob has also been an adjunct and associate professor of print, online and visual journalism at Syracuse University and Ithaca College. He has a master's degree from Syracuse University's S.I. Newhouse School of Public Communications and a bachelor's degree in communications and theater from Hope College.