8 Things You Must Know About Retiring to the Carolinas
From the picturesque beach towns to cozy mountain communities, North Carolina and South Carolina offer retirees plenty of incentives.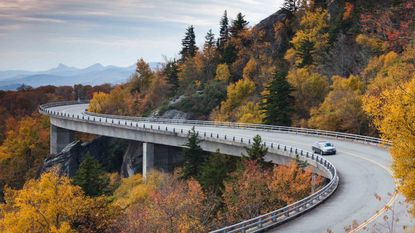 (Image credit: Getty Images )
I left New York state in early 2013 and landed in northern Virginia to continue my career. While searching for the perfect place to retire, I considered the Carolinas as a possible taxes-light retirement destination before settling in a new home in the Shenandoah Valley of Virginia. However, increasingly more friends are opting for the Carolinas as they edge near to or into retirement.
Indeed, North Carolina and South Carolina rank high on the list of potential new retirement homes for boomers like me. Both states are in the top five for net migration of people 60 and older, according to Smart Asset. In 2022, North Carolina was ranked No .4 and South Carolina No. 3, behind Florida (No. 1) and Arizona (No. 2).
For this feature, we interviewed retirees who have recently relocated to the Carolinas, as well as real-estate and insurance agents who welcome new retirees to the region every year.
Andrew and Lynn Lazar, for instance, sold their longtime home in Hillsborough, N.J., and landed in Latitude Margaritaville Hilton Head, in Hardeeville, S.C., last year. It's an active adult community catering to Parrotheads, the devoted fans of singer-songwriter Jimmy Buffett (new homeowners are gifted a "Margaritaville" margarita blender).
"As Parrotheads, Margaritaville was a no-brainer," Andrew Lazar tells us. "When our granddaughter was born ... we pulled the trigger and moved forward with our plans to retire and move to our permanent vacation! The houses have that beachy feel. The amenities are beautiful. The pool is a tropical paradise. My daughter said that it's like living in a resort."
There were adjustments. They missed their New Jersey family and friends -- and good pizza. They don't miss the crushing property taxes New Jersey is known for (more on that in a moment).
Are the Carolinas high on your list of possible retirement locales? Here are eight things you need to know about retiring in North Carolina or South Carolina.
1/8
The Carolinas are a popular 'halfback' destination
For years, the Carolinas and other mid-South states have seen upticks in retirees pouring in. Some are northerners who made the Carolinas a direct target for retirement. Others are the "halfbacks," northerners who initially thought Florida would be their retirement destination, landed there, then decided to beat a path halfway back. Maybe you're looking to relish the four seasons in the Blue Ridge mountains or enjoy beach weather less brutal than Florida summers.
"As a real estate agent for 35 years, I can attest to this phenomenon first-hand and have seen my share of halfbacks over the years," says Rod Smith, vice president of sales and marketing for Coldwell Banker Chicora Advantage in Surfside Beach, S.C. "I had lunch with a friend who was originally from Massachusetts, then New Hampshire. She and her husband moved to South Carolina, and she worked for us as a trainer while [her husband] ran a bagel shop. Eventually they decided to move to Florida and just recently moved back."
Oft-repeated advice from recent retirees: Visit your targeted retirement destinations a few times — and go so far as to test-drive your retirement destination by renting there for an extended period of time — before making the plunge. For example, Frank and Carol Hammon retired in Ocean Isle Beach, N.C., 40 miles south of Wilmington, N.C., and about 30 minutes from the South Carolina border and the Myrtle Beach resort area.
"We've been vacationing here at Ocean Isle Beach since 1985," Frank Hammon says.
The Hammons purchased a one-bedroom condo a block from where they rented more than 10 years ago, when they were still living and working in Virginia.
2/8
South Carolina Is tax-friendlier to retirees than North Carolina
My colleagues on Kiplinger.com maintain the incredible Retiree Tax Map — a state-by-state guide to taxes on retirement income, state sales taxes, property tax breaks for seniors, estate taxes, and more. Read up on North Carolina's state tax guide, as well as South Carolina's state tax guide to learn how each state taxes retirees.
In North Carolina, your Social Security benefits are not taxable; however, the state taxes most other retirement income at the flat rate of 4.75%.
As in North Carolina, South Carolina does not tax Social Security benefits. The state also offers other generous exemptions on other types of retirement income. There's no inheritance or estate tax, and property taxes are on the low side: For homeowners 65 and older, the state's homestead exemption allows the first $50,000 of a property's fair market value to be exempt from local property taxes.
There is a dark side concerning taxes in South Carolina — sales taxes. Statewide, the rate is 6%. However, localities can add as much as 3%, potentially topping out at a 9% hit to your wallet, though the average combined rate is 7.46%, according to the Tax Foundation.
3/8
You can go back to college for free as a retiree in the Carolinas
Good news for retirees eyeing North Carolina as a landing pad for their golden years: State residents 65 and older can, on a space-available basis, audit classes tuition-free at the campuses of the University of North Carolina, as well as the state's community colleges. Registration fees are waived, too, but there may be an application fee, depending on the college. Want to earn college credit? Residents 65 and older can take as many as six hours of for-credit courses for free at the state's community colleges each semester.
It's even better in South Carolina. All South Carolina residents 60 and older can attend any state-funded college tuition-free on a space-available basis. This includes courses taken for credit or audited. You'll have to apply for enrollment to the school you are interested in attending, and you'll be on the hook for any course fees, textbooks and other mandatory materials.
4/8
Hurricanes mean you might have to evacuate your Carolina home
It's not like hurricanes are unexpected in North Carolina and South Carolina. After all, the region's professional hockey team is named, well, the Hurricanes.
Anyone who's visited the Carolinas on vacation knows that major weather events are baked into coastal living. You've seen the street signs pointing out hurricane evacuation routes.
In 2020, Tropical Storm Isaias (downgraded from hurricane status) pounded the Carolinas before moving into the Northeast. In 2019, Hurricane Dorian made landfall in North Carolina. In 2022 Hurricane Ian made landfall near Georgetown, SC.
The last hurricane to touch down in South Carolina was this year, when Hurricane Idalia wreaked havoc, causing a damaging storm surge across portions of the SC coast.
So does that mean you must have hurricane insurance as a homeowner in the Carolinas? No. In fact, there isn't any, according to Armistad Insurance Services of Raleigh. Instead, homeowners combine homeowners insurance — making certain it includes windstorm coverage — with flood insurance obtained by the FEMA's National Flood Insurance Program, which is an average of $637 a year in South Carolina and an average of $742 in North Carolina, according to ValuePenguin by Lendingtree (the national average is $985 per year).
Oh, and there's a hurricane deductible, as much as 10%, but typically around 5%, built into homeowners' insurance policies in 19 states, including North Carolina. According to the Insurance Information Institute, if a house is insured for $300,000 and has a 5 percent deductible, the first $15,000 of a claim must be paid out of the policyholder's pocket. The details of hurricane deductibles are spelled out on the declarations page of homeowners policies.
5/8
Some incoming Carolina retirees are baby-chasers
Baby-chasers? Yup. It's a thing. These are boomers who are following their kids (and grandkids) who have moved to the Carolinas for lucrative jobs, usually in the Charlotte area, according to market research firm Meyers Research (there's even a baby-chaser index). Charlotte, No. 1 on the baby-chaser index in 2018 and 2020, is home to top employers including Bank of America, Lowes, Red Ventures, and Wells Fargo. In 2016 alone, more than 26,000 millennials (age 23 to 38) moved to Charlotte, chasing their careers.
Many of the baby-chasers are monied, Meyers Research found, especially those who sell their long-time homes in the Northeast, tap the more-affordable real estate market in North Carolina, and have money to pocket.
And the Charlotte area is rising to the rush. Suburban Lancaster County is a hotbed for boomers settling into ever-growing numbers of active adult communities, including Tree Tops by Lennar, according to Meyers. The top-selling adult community in the county, Meyers says, offers 19 different floor plans for ranch homes. Summer 2021 prices ranged from $333,000 to more than $396,000, but were sold out.
In South Carolina, Columbia made SmartAsset's list of cities millennials are flocking to in 2023 (North Carolina was No. 6 on the list of cities millennials are flocking to in 2021). If baby-chasing boomers follow, there are over 50 retirement communities in Columbia.
6/8
Popular destinations in the Carolinas retirees are targeting
The short list is a long one. The Carolinas are actively recruiting retirees, and local governments are friendly to the developers of the numerous active adult over-55 communities that surround beach and mountain communities.
U.S. Census Bureau population estimates from April 2010 to July 2019 show:
The region straddling the North Carolina-South Carolina border that includes Myrtle Beach, Conway, and North Myrtle Beach grew a whopping 32.6% last decade with the arrival of 122,581 new residents.
Raleigh, N.C.'s population grew by 16% with the arrival of 180,756 new residents.
South Carolina's Hilton Head Island-Bluffton-Beaufort region's population grew 15.6%, with 29,093 new residents.
Charleston-North Charleston, S.C., gained 101,288 new citizens in that time frame, a 15.2% growth rate.
Popular retirement communities in North Carolina include Pinehurst Trace in Pinehurst and The Gables at Kepley Farm in Salisbury. Popular retirement towns in North Carolina include Brevard and Asheville (see below) in the mountains, New Bern and Oak Island, as well as Southport, Carolina Beach and Chapel Hill.
Retirement communities also dot some of the top retirement destinations in South Carolina as well, including popular destination towns Georgetown, Spartanburg, West Columbia, Greenville and Hilton Head Island.
7/8
There's lots of sand — both beaches and golf courses — in the Carolinas
When the kids were young, we'd escape the cold of upstate New York for spring breaks in Myrtle Beach. It's a popular tourist destination, and it's an increasingly popular retirement destination.
There are several dozen active adult retirement communities in the Myrtle Beach area, including Myrtle Beach Golf & Yacht Club, with more than 1,000 homes; The Bays at Prince Creek, with 799 homes; and Del Webb at Grande Dunes Myrtle Beach, a still-growing 700 home community wrapped around the Intercoastal Waterway.
And retirees will find plenty of beach to roam along the Grand Strand, a 60-mile arc of beach that stretches across the Carolina coast around Myrtle Beach. Beaches around Hilton Head are also popular with local retirees, especially in the fall, when tourism drops off.
The North Carolina coast includes 300 miles of barrier-island beaches, and VisitNC.com says these are the 25-plus best. And we'd be remiss if we didn't mention the Outer Banks.
Golfers note: North Carolina runs hot with almost 580 courses. There are more than 350 courses in South Carolina, according to DiscoverSouthCarolina.com.
8/8
Head for the hills in North Carolina
Asheville's ceaseless charm, laid-back vibe, and four distinct seasons atop the Blue Ridge mountains make the arts-oriented town a perfect (and popular) place to lay down retirement roots.
"The city of Asheville and the surrounding area of western North Carolina have long attracted retirees for the natural beauty, welcoming vibe and active lifestyle. . . consistently ranking among America's top retirement choices," says Realtor Terri King, president and owner of Coldwell Banker King in Asheville.
UNC-Asheville is a small campus of about 3,700 students, but it has an outsize influence on retirees. The Osher Lifelong Learning Institute offers more than 350 courses a year, usually in six- to eight-week terms. In the past, one of the institute's most popular programs, director Catherine Frank said, was its Creative Retirement Exploration Weekend; you can join the 2024 CREW Interest List to get more information on the 2024 CREW event).
The weekend is designed for working people who are considering relocating when they retire. It's an influencer, though fewer than 10% who attend the weekend end up moving to Asheville, Frank says, but they are "our most faithful volunteers."
Housing choices in Asheville are wide: Historic neighborhoods, eclectic downtown condos, and retirement communities.
But mountain-loving future retirees shouldn't limit themselves to Asheville. Nearby small towns are also charming and extremely affordable, including Hendersonville, Weaverville, Black Mountain and Brevard.
Related Content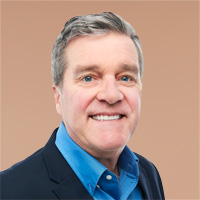 Bob was Senior Editor at Kiplinger.com for seven years and is now a contributor to the website. He has more than 40 years of experience in online, print and visual journalism. Bob has worked as an award-winning writer and editor in the Washington, D.C., market as well as at news organizations in New York, Michigan and California. Bob joined Kiplinger in 2016, bringing a wealth of expertise covering retail, entertainment, and money-saving trends and topics. He was one of the first journalists at a daily news organization to aggressively cover retail as a specialty and has been lauded in the retail industry for his expertise. Bob has also been an adjunct and associate professor of print, online and visual journalism at Syracuse University and Ithaca College. He has a master's degree from Syracuse University's S.I. Newhouse School of Public Communications and a bachelor's degree in communications and theater from Hope College.