5 Ways to Save Money on Vacation Rental Properties
Use these strategies to pay less for an apartment, condo or house when you travel.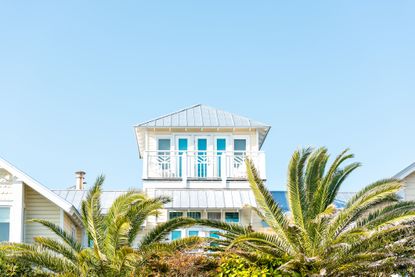 (Image credit: Getty Images)
For many travelers, staying in a vacation rental property beats staying in a hotel, especially if you have a large family and enjoy the extra space or a kitchen to cook your own meals. Plus, you can usually find one at a price that's lower than a hotel room. However, despite the fact that vacation rental properties can be a bargain compared to hotels, they still aren't cheap.
Here are several strategies you can use to save money on a vacation rental property.
1. Rent directly through property owners: If you book an apartment, condo or house through an owner rather than a property management company or resort, you can sometimes avoid the mark-ups charged by the middleman. You can find owner-operated properties through sites such as Airbnb.com and VRBO.com.
Subscribe to Kiplinger's Personal Finance
Be a smarter, better informed investor.
Save up to 74%
Sign up for Kiplinger's Free E-Newsletters
Profit and prosper with the best of expert advice on investing, taxes, retirement, personal finance and more - straight to your e-mail.
Profit and prosper with the best of expert advice - straight to your e-mail.
Be aware that every rental property is different. So read reviews about the properties you're interested in, ask owners about anything that is important to you, such as whether the property is pet friendly, and pay by credit card or PayPal. If an owner requires you to mail cash or use a wire transfer service, consider it a red flag and move on to another rental.
2. Book at the right time: According to NerdWallet, the best time to book an Airbnb in order to score the lowest median price was four weeks in advance. They found that property owners were "lowering their prices about a month out compared to last-minute bookings or those made well in advance." Although you'll have more options if you book several months in advance, sometimes you can luck out by waiting until a few weeks before check-in.
3. Be flexible with your dates: Rental property rates vary a lot throughout the year, though rates are higher during an area's peak season. For this reason, being flexible with your travel dates can help you save some cash. If you're able, travel before or after peak season, which is the summer months for most beaches and December and January for winter retreats. If you can travel only during peak season, check rates for a variety of date ranges because rates do vary from week to week even in the peak season.
4. Book properties farther away from popular tourist attractions: Proximity typically comes with a price, so look for places that are farther from the tourist hot spots. For example, beach houses that are a few blocks from the ocean typically are several hundred dollars cheaper per week (or even per night) than beachfront properties. And in some resort areas, rentals that aren't in the resort itself sometimes offer access to the resort's amenities, such as a golf course, but cost much less than a room in the resort. So don't limit your search to one beach, one neighborhood or even one city in an area you want to visit. The farther off the beaten path, the greater your savings likely will be.
5. Find friends to split the cost with you: With vacation rental properties, you have the option to book an entire home. If you can find another family or friends to travel with you, you might pay less for a big home once you split the cost than if you booked a property just large enough to accommodate your family.
Related Content

Former Online Editor, Kiplinger.com
Award-winning journalist, speaker, family finance expert, and author of Mom and Dad, We Need to Talk.
Cameron Huddleston wrote the daily "Kip Tips" column for Kiplinger.com. She joined Kiplinger in 2001 after graduating from American University with an MA in economic journalism.