29 Great Places to Retire Near the Beach
The lapping waves.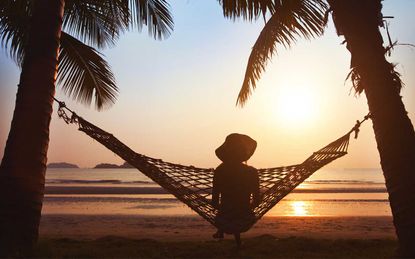 (Image credit: Getty Images)
The lapping waves. The majestic views. The vitamin D. Who can resist the siren song of life at the beach—and why would you want to? A growing body of research is confirming that waterfront living is good for you. For example, a recent study from Hong Kong, which focused predominantly on older citizens, found that closer proximity and more frequent visits to bodies of water correlates with higher reports of wellness, in terms of both physical and mental health. Plus, the increased opportunity for physical outdoor activity—whether it be walking the shores, paddling the surface, or diving into the deep—also offers proven health benefits. And while the ocean may be the natural go-to for those seeking water-related therapy, studies show that any so-called blue space—a term for any aquatic feature including lakes and rivers—can help boost your well-being.
So even if you can't quite afford a pricey oceanfront home for your retirement, you can still enjoy the benefits of retiring to a beach in hotspots all across America. Even in the Heartland, far from the coast, many U.S. locales offer access to freshwater beaches on lakes and rivers. We pinpointed a great place to retire in each state, taking into account living costs, safety, median incomes and poverty rates for retirement-age residents, as well as residents' sense of well-being and the availability of recreational and health care facilities. Of our 50 picks, 29 choice retirement destinations offer the added benefit of nearby beaches, within a 30-minute drive, where you can swim and bum around. The mix of retirement cities is sure to surprise you.
Disclaimer
The list is ordered alphabetically by state. See "How We Picked the Best Places for Early Retirement" at the end of the list for details on our data sources and methodology.

Online Editor, Kiplinger.com
Rapacon joined Kiplinger in October 2007 as a reporter with Kiplinger's Personal Finance magazine and became an online editor for Kiplinger.com in June 2010. She previously served as editor of the "Starting Out" column, focusing on personal finance advice for people in their twenties and thirties.
Before joining Kiplinger, Rapacon worked as a senior research associate at b2b publishing house Judy Diamond Associates. She holds a B.A. degree in English from the George Washington University.