23 Most Popular Aldi Grocery Items Ranked Best to Worst
We've been tracking Aldi prices and products for years as the German discount supermarket has expanded in the U.S.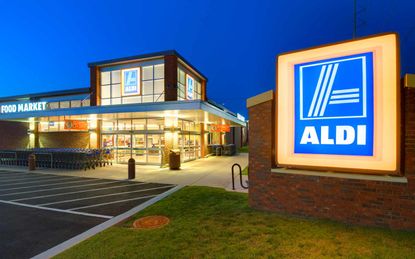 (Image credit: Getty Images)
We've been tracking Aldi prices and products for years as the German discount supermarket has expanded in the U.S. to more than 1,900 stores in 36 states. In the process, we've shared tips and tricks for shopping at Aldi, as well as advice on the best and worst things to buy at Aldi. Now, we'll take a deep dive into the 23 most popular grocery items at Aldi, based on the chain's 2019 survey of its shoppers.
Our thinking was simple: Just because the products were voted "Fan Favorites" by shoppers (and labeled as such on store shelves) doesn't necessarily make them good or even tasty deals. So we took the challenge. We bought all 23 products across 23 grocery categories, taste-tested them, price-compared them and, in some cases, ran them by one of our go-to shopping experts, Trae Bodge of TrueTrae.com. There were lots of surprises. See how we ranked all 23 of Aldi's Fan Favorites, from best to worst, based on price, taste, quality and value.
1/23
1. Favorite Fruit: Strawberries
The 1-pound plastic container of Wish Farms strawberries was, right out of the box, the first surprise in the Fan Favorites lineup. That's because, in my experience, Aldi doesn't have the best track record for fresh produce. But the strawberries in this container were ripe, deep red and luscious – every one of them. (Typically in these containers, there may be a few strawberries that are still a bit green; not here.)
While the $1.89 price tag was a bit more expensive than the $1.77 pound container of Central West strawberries sold at a nearby Walmart (also with a spotty track record in produce), Aldi's looked far fresher. Bonus: Both stores undercut Costco, which was selling two-pound containers of Sweet Darling strawberries for $4.49 ($2.25 per pound).
2/23
2. Favorite Snack: Simply Nature Organic Tortilla Chips
Aldi is making deep forays into organic. So is Costco. The tradeoff? In this case, price and size of packaging. The Simply Nature tortilla chips (in blue corn or multigrain) come in 8.25-ounce packages. Costco's new house-brand Kirkland Signature organic tortilla chips come in hefty 40-ounce bags, which is quite a lot for, say, a two-person household such as mine (but they are tasty).
We bought Aldi's multigrain variety for $1.89 (about 23 cents per ounce). The chips were crisp, well-flavored and sturdy enough to hold a hefty dip of my homemade salsa. For those who want a small bag, it's a bargain compared to, say, Walmart's Late July Snacks organic tortilla chips, which sold for $2.98 for 11 ounces, or 27 cents per ounce. If your household is large or you're having a party, the real bargain is Costco's organic tortilla chips, which comes out to about 12 cents per ounce.
3/23
3. Favorite Bread or Baked Goods: Specially Selected Brioche Buns
I wholeheartedly agree with the voters: Aldi's store-brand Brioche buns are the bomb, fresh and flaky and perfectly baked. For $2.49, shoppers get four rolls. The price may seem a bit high, but frankly, there was nothing comparable at Walmart or Costco, even with Costco's in-store Kirkland Signature bakery. Stumbling upon unique items is a perk of shopping at Aldi, which often draws on its European roots to stock unusual products you won't find elsewhere.
4/23
4. Favorite Gluten-Free: liveGfree Gluten Free Multiseed Crackers
Aldi's Fan Favorites gluten-free crackers come in two varieties: either sea salt or rosemary and olive oil. I bought the rosemary and olive oil, and I wasn't disappointed. At $1.99 for a 4.25-ounce box, it was a bargain, with the payoff coming in the first bite. The crackers have a nice flavor, though it's fleeting, perhaps a little too light. But if your tradeoff is Walmart, a box of gluten-free Crunchmaster multi-seed crackers costs $1 more than a box of Aldi's crackers.
5/23
5. Favorite Cooking/Baking Staple: Simply Nature Organic Spices
This one's a no-brainer, especially when you compare prices. Aldi's Simply Nature lineup of organic ground cayenne, ground cinnamon, ground cumin, garlic powder, ginger, basil, thyme and oregano all sell for $1.95 in bottles that range from 1.5 to 2.5 ounces. If you're going to tap Walmart's Great Value Organic spices, you'll mostly be paying $3.97 for similar-size bottles.
"Spices can be expensive, but you can't cook creatively without them," says Bodge, the smart shopping expert. "This is a very good price for spices, so a trip to Aldi to stock up might be in order."
6/23
6. Favorite Vegetarian/Vegan: Earth Grown Veggie Burgers
I've had my share of dry, dusty veggie burgers over the years, so it's a delight when you come across a good one. Aldi's frozen Earth Grown Veggie Burgers (in flavors including black bean chipotle or simply veggie) fit the bill. A 10-ounce package of four burgers sells for $2.99, or 75 cents per burger. Compare that to a package of four Morningstar Farms veggie burgers selling at Walmart for $6.48 ($1.62 per burger) or Costco, which was selling a package of 12 Dr. Praeger's Organic California Veggie Burgers for $11.89, or 99 cents per burger.
7/23
7. Favorite Grab and Go: Park Street Deli Hummus Mini Cups
Hummus made the Fan Favorites list twice in this round. This first one, in the Grab and Go category, is a package of six, 2-ounce tubs of Park Street Hummus Mini Cups, perfect to toss in a kid's school lunch or as portion control for yourself. I chose the red pepper hummus (there's classic flavor, too), and paid $2.89 for the 12 ounces (48 cents per cup).
Meanwhile, Walmart was selling Sabra singles packages for $4.72, or 79 cents per cup. The real deal, if you go through a lot of hummus cups, is at Costco. Costco's Kirkland Signature brand sells a package of 20 2.5-ounce cups for $6.59, or 33 cents per (larger) cup.
8/23
8. Favorite Vegetables: Simply Nature Organic Spring Mix
Again, we were caught off guard on this, given our mixed experiences with Aldi produce. But the greens in this 16-ounce container of Simply Nature Organic Spring Mix looked and tasted just-from-the-field fresh. At $4.19, it was also a bargain compared to Walmart's Marketside organic spring mix, selling for $4.66. However, if you ventured to Costco, you could get a similar size package of Earthbound Farm organic spring mix for $3.79.
9/23
9. Favorite Pantry Staple: Simply Nature Organic Chicken Broth
Indeed, organic chicken broth is a staple in our household, and Aldi's Simply Nature Organic Chicken broth (both regular and low-sodium) is a real bargain at $1.79 per 32-ounce box. That's the same price you'd pay for Costco's Kirkland Signature organic chicken broth, but at the warehouse club you have to buy a case of six -- and maybe you don't want that many (or wish to pay for a yearly Costco membership). Walmart's Great Value organic chicken broth is slightly more expensive at $1.84 per box.
"Chicken broth is a home cook's staple, but the organic variety tends to be pricey," says Bodge. "This [Aldi] price is very reasonable. I would definitely keep a few on hand."
10/23
10. Favorite Dip or Spread: Simply Nature Organic Hummus
It's more hummus among us, this time in larger containers, but still a bargain. Aldi's Simply Nature organic hummus, in varieties that include classic, red pepper or garlic, sells for $2.29 for 12 ounces (about 19 cents per ounce). Walmart was peddling various Marketplace hummus in 10-ounce containers for $1.98, or nearly 20 cents per ounce.
Bodge likes the Aldi route: "We go through hummus like water at our house. I tend to make it because it's too expensive otherwise. This is a low price for good hummus. It would give me a good excuse not to make to make it so often."
11/23
11. Favorite Seafood: Fremont Fish Market Jumbo EZ Peel Raw Shrimp
I'm no seafood wizard, so I turned to Bodge for her expertise.
"While the Aldi shrimp are much less expensive than at Amazon or Costco, the price is pretty comparable to that of Target and almost a dollar more than the price of a similar product at Walmart," she says. "If you happen to be at Aldi for other things, might as well grab a bag of frozen shrimp."
Why not? The fans call it a favorite at $6.49 for a package of frozen jumbo raw shrimp. Bonus: No preservatives or chemicals.
12/23
12. Favorite Beverage: PurAqua Belle Vie Sparkling Flavored Water
Fans of the more expensive LaCroix sparkling flavored water in 12-ounce cans are delighted that Aldi has this knockoff, PurAqua Belle Vie Sparkling Flavored water. My son and his wife are recent converts. "It's half the price and tastes pretty much the same," he told me. Flavors include lime, grapefruit or lemon.
Twelve-packs of Aldi's PurAqua Belle Vie were selling for $2.69. Aldi was also selling the original, eight-packs of 12-ounce cans of La Croix for $3.38.
13/23
13. Favorite Milk Alternative: Friendly Farms Almond Milk
In a head-to-head price comparison to Walmart's store brand, Aldi wins again, this time in the almond milk department. A half gallon of Aldi's Friendly Farms almond milk (original or vanilla) sells for $1.79. Walmart's Great Value almond milk was $1.84.
"Almond milk is a tasty and healthy milk substitute for the dairy adverse, but it tends to be expensive," says Bodge. "This is an excellent price for almond milk, so it makes it more accessible if you're on a tight budget."
14/23
14. Favorite Alcohol: Winking Owl Moscato
I was prepared to be underwhelmed with this favorite. I mean, how good could it be for $2.95 for 750-milliliters? But the Winking Owl Moscato actually wasn't too bad, and it's a real bargain for those who love sweeter white wines.
"If this tastes even remotely good, it's an excellent deal," says Bodge. "Aside from Trader Joe's '2 Buck Chuck,' you'd be hard pressed to find a passable Moscato for under $8.99. Buy one bottle to taste it first -- if it's good, stock up." (By the way, Bodge isn't the only shopping expert we've talked to who raves about Winking Owl Moscato.)
We couldn't find any Moscato to compare it to at Walmart or Costco, but Walmart's wines do start at $2.25.
15/23
15. Favorite Kids: Happy Farms String Cheese
A staple of many a family household, string cheese is an easy, convenient and fun snack for children. It's a real deal at Aldi, which sells 12-ounce packages of the individually wrapped Happy Farms cheese sticks for $2.79. A similar size package of Walmart's Great Value string cheese is a bit more, $2.84.
16/23
16. Favorite Cheese: Happy Farms Preferred Specialty Shreds
Say cheese! Aldi fans liked it so much they named it twice to the list of their favorites. This time, it's Happy Farms Preferred Specialty Shreds, with varieties including gouda, Swiss and gruyere. Eight-ounce packages sell for $2.99.
Bodge believes the price is right.
"Shredded cheese is so convenient to have on hand, especially if you have cheese-loving kids, but that added convenience can come at an extra cost," she says. "This price is comparable to big box stores, like Walmart and Target, but a comparable product is over a dollar more at Wegmans."
17/23
17. Favorite Baby or Toddler: Little Journey Baby Wipes
It's been a while since I was stocking up on baby wipes, but I remember always looking for bargains, since you go through so many. Aldi has the bargain. A three-pack of Little Journey baby wipes is $4.29 for the bundle of 216 wipes. Compare that to Walmart, which was selling a three-pack bundle of Parent's Choice baby wipes (216-count) for $4.77.
18/23
18. Favorite Condiment or Sauce: Specially Selected Vinaigrette Dressings
OK, so we're getting to the bottom of our rankings of Aldi's Fan Favorites, starting with its Specially Selected Vinaigrette Dressings in various flavors. I wanted to like the dressings, but they're loaded with sugar and other surprise ingredients that set off my healthy-eating alarm. I tried the three-cheese dressing, which did have a great flavor, but there's just too much going on for my taste. Other flavors include house, Greek, raspberry and garlic. The 12-ounce bottles sell for $2.19 apiece, no less than you'd pay during sales at your local supermarket on some national brands.
19/23
19. Favorite Meat: Appleton Farms Thick Sliced Flavored Bacon
Bacon comes in flavors? I guess so, but I never really thought about it before. Anyway, Aldi's Appleton Farms thick-sliced flavored bacon (hickory smoked, maple or applewood) runs $6.89 for 12 ounces, and it was extremely fatty – a turnoff for me. That works out to 57 cents per ounce for bacon at Aldi. Walmart's Great Value bacon was the same price. Costco was selling its Kirkland Signature thick-slice bacon for $10.99 for three one-pound packages, so a much leaner 23 cents per ounce. (Note that bacon has long been one of our favorite things to buy at Costco.)
20/23
20. Favorite Sweet Treat: Moser Roth Premium Chocolatee
I fully expect pushback on this one being near the bottom of the list. But I have my reasons. And know one thing about Aldi: It has a long tradition of having fine German sweets in its stores, especially around the holidays. The Moser Roth Premium Chocolate is a year-round thing, and for $1.99, I scored a 4.4-ounce bar of dark chocolate that was 85% cocoa. Other varieties include 70% dark chocolate and dark sea salt caramel.
"Aldi is known for their tasty chocolates -- my foodie friend was just raving about them the other day," says Bodge. "This is a very good price for good chocolate. Grab some for yourself and keep some on hand for last-minute gifts with a bottle of wine."
That said, I found the chocolate too bitter for my taste. Comparing prices? Walmart was selling a 3.5-ounce Lindt 85% cocoa bar for $1.78, slightly more expensive than Aldi on a per-ounce basis.
21/23
21. Favorite Breakfast: L'Oven Fresh Everything Bagel
Aldi's L'Oven Fresh Everything Bagel proved a huge disappointment, considering how amazing Aldi's Brioche rolls were. But for an "everything" bagel there was very little taste and the bagels I bought were tough. If you can power through that, you can get a package of six for $1.49. That's a good price compared to what was at Walmart, where a package of six Thomas everything bagels went for $3.28.
The better play, taste-wise: Head to Costco if you're a member and pick up two six-bagel sleeves for $6.99 at the in-store Kirkland Signature bakery. They're the real-deal, water-boiled as they should be. They're about 58 cents per bagel, whereas Aldi's were about 25 cents per bagel and the Thomas bagels at Walmart were 55 cents per bagel. But, alas, cheaper isn't always better.
22/23
22. Favorite Easy Meal: Mama Cozzi's Pizza Kitchen 16-inch Pepperoni Deli Pizza
Mama Cozzi's massive pizzas are take and bake, meaning they're not frozen – at least not when you purchase them in the store. However, take a closer look at the packaging and you'll learn they were "previously frozen for your protection." The 45-ounce pizzas – nearly three pounds! -- are topped with loads of sliced-and-diced pepperoni with three cheeses on a traditional crust. The cost: $5.49. The taste: awful. But if price is your primary motivator, Aldi's pizza is less expensive than the 41-ounce Marketside extra-large pepperoni pizza at Walmart, which was selling for $7.
23/23
23. Favorite Deli: Never Any! Oven Roasted Turkey
They call it "deli" but the Fan Favorite in this category is the Never Any! (as in additives) packaged oven-roasted turkey or the uncured Black Forest ham. I chose the 7-ounce peel-back package of turkey for $3.29. I don't object to packaged deli-style meats; I buy them myself once in a while. What I objected to was the horrible taste of the Never Any! turkey. It was bland and rubbery and also tasted like rubber. Sorry Aldi fans.
Options? Walmart was selling a 14-ounce package of Oscar Mayer Natural slow-roasted turkey for $5.94, cheaper than Aldi's turkey on a per-ounce basis. If you're a Costco member, you can get three 14-ounce packages of Kirkland Signature turkey for $9.79, a steal any way you slice it.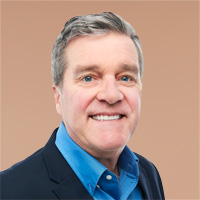 Bob was Senior Editor at Kiplinger.com for seven years and is now a contributor to the website. He has more than 40 years of experience in online, print and visual journalism. Bob has worked as an award-winning writer and editor in the Washington, D.C., market as well as at news organizations in New York, Michigan and California. Bob joined Kiplinger in 2016, bringing a wealth of expertise covering retail, entertainment, and money-saving trends and topics. He was one of the first journalists at a daily news organization to aggressively cover retail as a specialty and has been lauded in the retail industry for his expertise. Bob has also been an adjunct and associate professor of print, online and visual journalism at Syracuse University and Ithaca College. He has a master's degree from Syracuse University's S.I. Newhouse School of Public Communications and a bachelor's degree in communications and theater from Hope College.