10 Worst Things to Buy at Walmart
If anyone is looking for bargains across product lines including groceries, housewares, small appliances, prescription drugs, auto supplies, sporting goods, clothing and electronics, Walmart is a likely destination.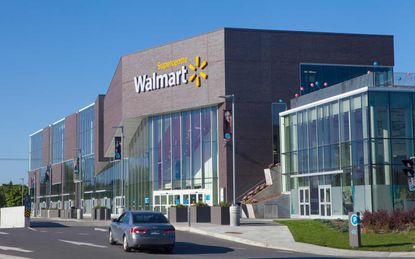 (Image credit: Getty Images)
If anyone is looking for bargains across product lines including groceries, housewares, small appliances, prescription drugs, auto supplies, sporting goods, clothing and electronics, Walmart is a likely destination. The powerhouse retailer was built from the ground up to be a low-price leader, especially when Walmart supercharged in the 1980s with its Supercenters, marrying full-line supermarkets with selections from nearly every other retail category. Just ask all the mom-and-pop shops Walmart wiped away when it landed its megastores in small towns.
It's tough to beat the low-price behemoth. Or is it? We found 10 items that tend to be less expensive, of better quality or both from retailers other than Walmart. Check out the list.
1/10
Toys and Board Games
In case your back has been turned, we have a little news for you: Retailers are already starting to stock their shelves with an abundance of toys in anticipation of ... yup, the holiday shopping season. Already. If you're one of those thrifty folks who shops year-round for Christmas bargains, you will find some at Walmart. But you'll also find some clunkers.
As far as traditional or rebooted board games, you are better off buying them elsewhere, including Amazon.com. For example, "The Game of Life," selling for $13.44 at Walmart, was available for $9.69 on Amazon. "Sorry" was $7.49 on Amazon, while Walmart was selling it for $8.77. "Monopoly Fortnite," a themed version of the classic "Monopoly" board game, was $19.82 at Walmart. Amazon pitched it for $11.16.
If you're counting your pennies while toy shopping, you save a few buying the 894-piece Lego City Police Station on Amazon.com, where it was selling for $99.83. It was $99.96 at Walmart.
2/10
Organic Produce
Over the many years I've covered Walmart as a retail journalist, one thing has remained consistent as the chain has grown to roughly 5,000 U.S. locations today: It does not do produce well. That may be reason enough to get your greens elsewhere, though Walmart does try. And over the last few years, it's accelerated its selection of organics, including fresh produce.
But competitors, even deep-discount ones including Aldi and Trader Joe's, edge Walmart out. Smart shopping expert Trae Bodge at TrueTrae.com agrees that "Walmart is not known for their pricing on organic foods, so you might do better at a Trader Joe's or Aldi. Amazon Prime members should also check Whole Foods as your membership qualifies you for exclusive discounts on select items. Also, if you shop at Whole Foods with your Amazon Prime Rewards Visa card, you'll receive 5% cash back on your purchases.
Some examples: Walmart was selling Morningside organic baby spinach for $2.56 for 5 ounces. A 5-ounce package of Aldi's Simply Nature organic baby spinach was $2.49. Trader Joe's was selling a package of its own organic baby spinach for $2.29 for 6 ounces. Organic bananas were 68 cents per pound at Walmart. They were 59 cents a pound at Aldi. And if you portion right at Trader Joe's, organic bananas are 25 cents each. (Learn the story behind why Trader Joe's sells bananas individually, not by the pound.)
3/10
Nuts
If you're nuts for nuts, you'll find them at Walmart. You'll also find them for less elsewhere.
Walmart was selling Sunshine Country whole natural almonds for $6.96 a pound. Trader Joe's was selling its house brand almonds for $4.99 a pound; at Aldi, a pound of Southern Grove almonds go for $4.89. Prefer cashews? Walmart's Great Value deluxe whole cashews were $13.38 for 30 ounces, which works out to $7.13 per pound. Southern Grove deluxe cashews at Aldi were $4.89 per pound.
4/10
Gift Cards
"Walmart sells dozens of different gift cards, which is convenient, but you're not always getting the best deal," says Bodge. Sure, it's a fast and convenient way to find a last-minute greeting-card stuffer for a friend or relative at no upcharge. But when you're talking savings, look elsewhere.
For example, Bodge cites two she found to be less expensive on the gift card website GiftCardGranny, where shoppers sell unwanted gift cards and bargain-hunters buy them: "There are Dunkin' Donuts gift cards available at 16.2% off. For movie buffs, Fandango gift cards are full price at Walmart, but just under 9% off at GiftCardGranny."
5/10
Organic Milk
Don't cry over spilled milk ... unless it's organic and you didn't shop for the least-expensive carton.
Over in the dairy case, Walmart was selling Horizon organic whole milk for $4.46 for a half-gallon. Trader Joe's was selling its store brand organic whole milk for less, for $3.49 for a half-gallon. However, Aldi continues to wow us as it expands its collection of organics, and they continue to rock things in the cold case. Aldi was selling its Simply Nature organic whole milk for $2.89 for a half-gallon.
6/10
Batteries
When it comes to shopping for batteries, which you'll likely be doing a lot of in the coming months, we usually steer you in one direction: warehouse clubs. We've steered you away from dollar stores, for various reasons, and Walmart isn't the best place to shop for batteries for one reason: batteries are far less expensive in bulk at warehouse clubs, including Costco.
For example, Walmart was selling Duracell AA batteries for between 68 cents and 80 cents per battery, depending on the size of the pack. At Costco, a 40-pack of Duracell AA batteries was going for $16.99, or 42 cents per battery. If you can live without the name brand, we've seen Costco's Kirkland Signature batteries selling for just 28 cents apiece if you buy a 72-pack.
7/10
Small Appliances
If you're shopping for a new-to-you apartment or house, or looking for a wedding gift, small appliances are very much in need. Be cautious in your pricing of small appliances. Walmart can have some seemingly good prices, especially on name brands that are made especially for Walmart. But the prices don't always hold up as you shop around.
It pays to compare prices on small appliances online before you commit to a purchase. For example, Walmart was selling a KitchenAid tilt-head 4.5-quart stand mixer for $259. Amazon was selling it for $200.
8/10
Gift Bags and Wrapping Paper
In our price-comparison shopping ventures, we've found Walmart sometimes undercuts even dollar stores on some items, especially seasonal items. But with gift bags and wrapping paper? Not so much.
You can find gift bags of all shapes and sizes at Dollar Tree, all for a buck. Rolls of wrapping paper also sell for $1 at dollar stores. Thrifty gift recipients can re-use both. Walmart was recently selling gift bags for between $1.48 and $5.48, depending on size, and rolls of wrapping paper for between $3.48 and $4.98.
9/10
Ground Beef
Is fresh ground beef a staple of dinnertime in your household? Walmart isn't the least-expensive retailer in that sector. Once again, a familiar discount supermarket is undercutting Walmart.
At a Walmart in Northern Virginia, we found a pound of 73%-lean ground beef selling for $3.58. At a nearby Aldi, 73%-lean fresh ground beef was priced at $2.49 a pound.
10/10
Electronics
Bodge isn't big on Walmart's electronics. "While Walmart is very competitive when it comes to pricing of electronics, they don't always have the lowest price," says Bodge. "Prior to investing in a 4K TV or a Google Home device, take a look at the same item at competitors, like Amazon, Best Buy, Target or New Egg. You just might find a lower price elsewhere."
It won't be easy comparing model-to-model. Often, manufacturers will have product lines made specifically for one retailer (which is a reason price matching can be a challenging task). And if you stroll into a Walmart electronics department, you'll see a confusing array of name brands mixed in with budget lines of TVs from the likes of RCA, TCL and Sceptre. The specially tuned screens look good in the stores -- they're designed to -- but how will they look at home? What's the warranty? What's the track record of that off brand?
One final note: If you aren't in a hurry Walmart always has killer prices on select electronics during the holidays when it rolls out doorbuster deals.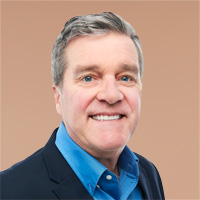 Bob was Senior Editor at Kiplinger.com for seven years and is now a contributor to the website. He has more than 40 years of experience in online, print and visual journalism. Bob has worked as an award-winning writer and editor in the Washington, D.C., market as well as at news organizations in New York, Michigan and California. Bob joined Kiplinger in 2016, bringing a wealth of expertise covering retail, entertainment, and money-saving trends and topics. He was one of the first journalists at a daily news organization to aggressively cover retail as a specialty and has been lauded in the retail industry for his expertise. Bob has also been an adjunct and associate professor of print, online and visual journalism at Syracuse University and Ithaca College. He has a master's degree from Syracuse University's S.I. Newhouse School of Public Communications and a bachelor's degree in communications and theater from Hope College.