21 Best and Worst Things to Buy at Aldi
If you haven't made the acquaintance of this German supermarket chain, you're missing out on some serious savings. But not every item is a hit. See our list of the best and worst buys at Aldi.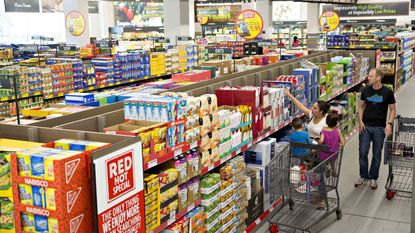 (Image credit: Getty Images)
A first-time experience at an American Aldi store can be a bit of a culture shock. You have to pay a quarter to rent a shopping cart (or buggy, as some call it). National brand-name products are rare.
The cashier scans your selected products, places them back in the cart and points you to a bagging area (that's your job; hope you brought bags).The final shock comes with what you pay for those groceries. In these times of soaring grocery prices — up 14.9% in May alone compared to a year ago, according to data site Numerator — you're more than likely paying far less at Aldi. That's one reason to check it out right now.
The no-frills German supermarket chain has more than 2,000 stores in 36 states offering super-low prices on brand-name knockoffs, European foods and one-off deals. Indeed, 90% of Aldi's products are exclusive store brands, and many mimic the packaging and product of national brands. We found several great items at Aldi that deserve a spot on your grocery list based on quality or value — or both. That's good news as all of us are looking to cut corners on rampaging grocery bills.
Even so, after checking in with shopping experts, as well as doing comparison-shopping (and taste-testing) on our own at stores in Virginia, we found that some deals at Aldi aren't worth it. First of all, brand-name knock offs don't always taste as good as the real deal (though we'll make an exception with Kirkland Signature products from Costco). Second, Aldi doesn't accept manufacturers' coupons or offer a loyalty program. That means you can find certain brand-name products at other retailers at prices comparable to Aldi's knockoffs once you factor in sales, coupons and loyalty perks. Take a look at what to buy — and what to avoid — at Aldi.
1/21
What to Buy at Aldi: Seasonal Items
When we looked in early summer, Aldi was still all about, well, summer (but remember, back-to-school season is always close). Aldi spotlights seasonal deals under its "ALDIFinds" banner and aisle, and there you'll find knockoffs next to top national brands, including toys and games. For example, recently you could have snagged a Char-Broil four-burner gas grill for $249.99. A Belavi — an Aldi store brand — large fire pit with firewood storage was $219.99 (down from $249.99). You could choose a Ferrex cordless blower or trimmer-edger for $49.99 (Ferrex is a store brand). Gardenline garden clogs were $4.99. A Belavi outdoor rattan sectional was $229.99, down from $449.99. And a Belavi four-piece "conversation set" — that's patio furniture — was $199.99.
2/21
What to Buy at Aldi: Baking Products
Under Aldi's proprietary Baker's Corner store brand, Aldi was selling a five-pound bag of all-purpose flour for $1.56, a four-pound bag of granulated sugar for $2.10 and a two-pound bag of brown sugar for $1.62. Even discount grocers aren't immune from inflation. Those same three items cost 59% more now than when we last checked a year ago.
"If you don't require a broad selection to choose from, baking ingredients like flour, brown sugar, baking chocolate, and oils are a good buy at Aldi," notes Trae Bodge, smart shopping expert at TrueTrae.com. It's not just the yellow stuff in clear bottles, either. Aldi offers avocado oil, olive oil and shortening for more approaches to baking.
We headed over to a nearby Walmart for a price comparison. Walmart was selling its store brand Great Value all-purpose flour in comparable five-pound bags for 20 cents more than Aldi at $1.76. Four-pound bags of Great Value granulated sugar was $2.33, 23 cents more than Aldi. And two-pound bags of Great Value brown sugar were $1.62, the same as Aldi.
"Flour, sugar, oils are all great quality and priced very well," says Tracie Fobes, a money-saving expert who founded PennyPinchinMom.com and is also on TracieFobes.com. "The only time when the regular store may be a better deal [than Aldi] is around holidays when they often have rock-bottom prices on baking products."
3/21
What to Buy at Aldi: Bread
You can snag a 20-ounce loaf of Aldi's L'oven Fresh white bread for just 93 cents (a 28-cent increase from 2021, the last time we checked). That same size loaf of bread at Walmart under the Great Value brand also sells for 93 cents, a 26-cent price increase from 2021.
Says Bodge, "Aldi has all sorts of delicious breads, which are typically less expensive than what you'd pay at the grocery store. The selection includes English muffins, rolls, and Italian bread." There's even a seed-heavy multigrain bread that looks (and tastes) like it's making a run at Dave's Killer Bread.
In a nod to peak grilling season, we compared eight-packs of hamburger rolls, too. Aldi's L'oven Fresh were 92 cents; Walmart's Great Value were 93 cents.
4/21
What to Buy at Aldi: Cheese
You'll find national brands of cheese at Aldi alongside store-brand cheeses. A 16-slice package of Kraft American white cheese was selling at Aldi for $4.18 (Walmarts house brand Happy Farms cheese slices are a cheaper alternative). Walmart had the same Kraft cheese but was charging $4.28 for a 16 slice package.
"Good cheeses can cost a fortune, especially these days," says Bodge. "Aldi has a respectable selection of very good — some of which are award-winning — cheeses that are much more reasonably priced than your local gourmet cheese shop or Whole Foods."
We found Aldi brand Emporium Selection Brie cheese rounds at for $3.39 for eight ounces, Emporium Selection imported Brie assortments for $3.69 (7-9 ounces) and the brand name Babybel individual cheese wraps in a 4.5-ounce package for $3.21, a real bargain.
In addition, other bargain-hunters recommend Aldi's cream cheese and shredded cheeses and flat-packed sliced deli cheeses.
5/21
What to Buy at Aldi: European Sweets
Aldi wears its German roots proudly. Look no further than the strudel in the freezer case for proof. You'll find chocolates from Germany and other European countries on store shelves, too. Shopping experts say specialty chocolates, in general, are among the best things to buy at Aldi because they are "smooth and creamy at a much lower cost than most other stores."
Holidays are where Aldi really puts on a show for the sweet tooth. You'll find huge lineups of German chocolates and other holiday specials at Aldi, including Winternacht solid and hollow chocolates, chocolate Santa figurines, Merci European chocolate, Witor's pralines, Choceur chocolate coins, Ferrero Rocher chocolates, Rolo candies, Winternacht marzipan logs and Duca Reserva panettone. Note that Aldi also bolsters its chocolates around the Easter holiday.
There are year-round standards as well, however, including Choceur brand peanut butter cups made for Aldi, selling for $1.59 for 12 ounces. Schogetten German chocolate bars were also in stock, selling for $1.59 for 3.5 ounces. Moser Roth chocolate truffles were $4.99 for 7 ounces and Moser Roth chocolate bars were $1.99 for 4.4 ounces.
6/21
What to Buy at Aldi: Ketchup
Yep, ketchup. Aldi's signature Burman's tomato ketchup was selling for $1.49 cents for a 38-ounce bottle, 50 cents more expensive than our last check a year ago. Walmart was selling a 32-ounce bottle of its own Great Value ketchup for $1.53, 61 cents more than a year ago.
Not only is Aldi's store-brand ketchup significantly cheaper than national brands, it "tastes as good as, if not better than, the big-name bottles," says Fobes.
7/21
What to Buy at Aldi: Milk
Milk prices have shot up in our Aldi price comparisons compared to two years ago. Recently, Aldi was selling a gallon of its Friendly Farms brand whole milk for $3.60, up from $2.99 a year ago. Still, that price was slightly less than the $3.65 that Walmart was charging for a gallon of its Great Value brand whole milk.
Note that these prices are for conventional milk. Organic milk costs more. As for taste? We couldn't detect any difference between the milk brands.
8/21
What to Buy at Aldi: Pure Maple Syrup
Aldi was selling a 12.5-ounce jar of 100% pure maple syrup for $6.75 under its Specially Select store brand. You would have paid $5.55 in 2021.
So why did Aldi's syrup make our list? Quality. The lone ingredient listed for Specially Selected 100% Pure Maple Syrup: pure maple syrup. There's no added sugar or color. By contrast, the main ingredients for Aunt Jemima are corn syrup, high fructose corn syrup, water, cellulose gum and caramel color — and it's made using genetic engineering, according to the label. Fans like the taste and the smaller bottle size. Unless you're Buddy the Elf, you probably don't consume a lot.
9/21
What to Buy at Aldi: Spices
Aldi sells its line of Stonemill spices for 97 cents per container (up from 95 cents in 2021), including a 2.7-ounce container of garlic powder and a 2.12-ounce container of paprika. That's a significant savings over national brands, experts say, noting, however, there's a limited variety of spices at Aldi.
By comparison, similar size containers of Walmart's store brand spices are 98 cents, and grocery-store bottles are at least several dollars.
10/21
What to Buy at Aldi: Wine
Don't consider "cheap wine" interchangeable with "inexpensive wine," which is what Aldi carries.
House brand Winking Owl is Aldi's answer to the "Two-Buck Chuck" wines produced by Charles Shaw that originally sold at Trader Joe's for just $2 a bottle. Today, Aldi's store-brand Winking Owl varieties, including chardonnay, pinot grigio, shiraz, zinfandel, merlot and cabernet sauvignon, sell for $3.45 (up from $2.95 in 2021). This summer, Aldi was also selling Winking Owl Vineyards (Modesto, Calif.) cases of 12 bottles (all varieties) for $41.40, same as the bottle price. And they're not bad. You can watch one of the many reviews of Winking Owl wines on YouTube if you don't believe us. Aldi also had a few other wines on its shelves, all $10.99 or less.
"Drinking wine is an expensive habit, but Aldi has you covered with their affordably priced award-winning wines," says Bodge.
Walmart now has its own line of private label wines called Winemakers Selection which sell for about $5 to $12.99 per bottle.
11/21
What to Buy at Aldi: German Beer
You'd expect a German grocer to carry European-brewed beers. Aldi doesn't disappoint.
The beer selection, like most of the products carried by Aldi, isn't deep: A few well-selected brands in six-packs. But for the most part, Aldi shines in this department. Its six-packs of Brecken Bock Beer go for $6.99, not bad for an imported beer. Brewed in Belgium, this bock scores a 4 on a scale of 5 as rated by Beer Advocate.
Also typically on tap in select Aldi stores right now is Brens, a lager selling for under $7 a six pack. And for six bucks, pick up four-pack cans of Wernesgruner Pilsner, a German lager imported to the U.S. just for Aldi. This pilsner, from a brewery founded in 1436, is tagged a "buy it" by the Chicago Tribune, which called it "full bodied, with a pleasant muscular bite and crisp bitter edge" and noted it was preferable to Heineken or Stella. It's also less expensive.
The Trib's beer guru also liked Aldi's Kinroo Blue ($6.49), another exclusive aimed at Blue Moon fans. It's a Belgium wit "boasting fairly rich and silky texture, with orange peel notes that lurch into orange sherbet overtones."
As is typical these days at retailers selling alcoholic beverages, you're seeing hard seltzers and sodas alongside the more traditional brews and ferments.
12/21
What to Buy at Aldi: German Foods
Aldi also carves a niche with imported German products you won't find at your American supermarket chains. We previously noted the German chocolates, beer and bread (marketed under Aldi's proprietary Deutsche Kuche label). Don't overlook the flavored spaetzles, German-style pickles, apple strudel and unique snacks that waive off the dreary chips and pretzels route. As with the chocolates, you see much more of this on Aldi's shelves during the winter months.
The fun part of finding these products is the discovery. Unlike most U.S. grocery stores, Aldi doesn't relegate its "international" offerings to a section of an aisle. You'll find them scattered throughout the store, from the bakery to the freezer cases.
13/21
What to Buy at Aldi: Deli Items
You won't find a full-service deli in Aldi stores, which are self-serve. But you will find Aldi's home-grown Park Street Deli line of packaged, refrigerated products. Dig into various renditions of potato salad ($3.99 for a pound); assorted dips and salsas ($3.69 for 12-ounce containers); classic chicken salad ($6.49 a pound, up from $3.99 last year); containers of deli pickles ($3.15 for two pounds); and Park Street Deli coleslaw ($3.39 for 30 ounces).
Getting raves from CookingLight was Park Street Deli hummus cups ($2.45 — up nearly 70 cents over the last year — for 10 ounces).
14/21
What to Avoid at Aldi: Cereal
If you're looking at straight-up everyday prices on cereal, Aldi's private-label Millville cereal is hard to beat. Millville's Raisin Bran, a knockoff of Kellogg's Raisin Bran, sells for $2.29 for a 18-ounce box (that price, like others, has shot up in the last year and the box size is smaller). Walmart was selling 16.6-ounce boxes of Kellogg's Raisin Bran for $3.48, a huge price difference. Walmart's knockoff Great Value Raisin Bran was $2.34 for an 18.7-ounce box.
However, most grocers run frequent sales on cereal. Plus, cereal manufacturers are generous with their percent-off and dollar-amount-off coupons. Check coupon websites or sign up with manufacturers on social media.
"You can often find better deals on name-brand cereals at your local store when combining coupons and sales," says Fobes.
15/21
What to Avoid at Aldi: Soda
Of course Aldi wants to corner the market on soda, especially this time of year. It's a huge, profitable sector of the supermarket business, and Aldi is skilled at mimicking brand lines and labels.
Aldi even carries a wide lineup of Coca-Cola products at prices about par with supermarkets, including Walmart (both had 2-liter bottles of Coke for $2.14). But proceed with caution in this area of the store: the knockoffs aren't great-tasting. And if you're leaning toward the brand-name Coke products, you'll likely do better, especially in the warmer months, at conventional supermarkets. Soda is heavily discounted and manufacturer coupons are typically flush in the summer.
16/21
What to Avoid at Aldi: Deodorant
Buying deodorant at Aldi didn't pass our sniff test. Selection was thin, and, going against the grain of the Aldi model, there were only national brands available (Old Spice and Secret, for example). And you can often score a better price on those national brands at a drugstore by combining manufacturers' coupons with loyalty deals (think: CVS's ExtraCare program or Walgreens' myWalgreens program, both free to join). I often get unexpected $3 and $4 coupons when I put in my myWalgreens number, and CVS is always generous with the discounts.
17/21
What to Avoid at Aldi: Paper Products
Skip store-brand napkins and paper towels from Aldi, experts say. Paper products from Aldi's Boulder line can feel flimsier than national brands, and sales and coupons at other supermarkets can make national brands including Bounty competitive in price. Even without a sale, we found comparable rolls of paper towels selling for the same price at Target and Aldi.
"Paper products are not always less expensive [at Aldi]," says Fobes. "You may find a better deal and quality at the big-box stores."
18/21
What to Avoid at Aldi: Shampoo
Don't get yourself in a lather over buying shampoo at Aldi. Like deodorant, selection is limited to a few national brands (Pantene, for example). You could do better with sales and coupons at your local drugstore.
Alternatively, pick up shampoo in bulk for less at big-box retailers including Target and Walmart, or at a warehouse club such as Costco or BJ's. Big bottles of name brands including Pantene or Head & Shoulders can be found for $10 or less.
19/21
Mixed Reviews: Meats
Our savings experts are on the fence about buying meats at Aldi. Meats on promotion are good deals, but Aldi's overall prices on meat are higher than some competitors. Unlike Trader Joe's, which never puts items on sale, Aldi does offer weekly specials on select products.
Says Fobes, "Aldi is great when you need chicken and it is not on sale at your local store," she says. "However, time it properly and you will find better deals at your grocery store."
We did a price comparison. At Aldi, 93% lean ground beef was selling for $5.79 a pound. At Walmart, 93% lean ground beef was $5.94 a pound, slightly more than Aldi. Chicken breasts were selling for $2.19 a pound in family packs at Aldi. That soundly beats Walmart, which was selling chicken breasts for $3.96 a pound.
20/21
Mixed Reviews: Produce
When it comes to produce, we'll admit that Aldi has made progress. In the 1990s, fruits and vegetables were sold unrefrigerated straight from the boxes they were shipped in. In new and newly remodeled stores produce that benefits from cool storage, including leafy greens, is now sold from refrigerated cases — and straight from boxes delivered from growers.
If price is your only measuring stick, in our comparison of select produce — including a package of cherry tomatoes, a pineapple, bananas, broccoli crowns, romaine hearts, a package of yellow onions — at Aldi and regional supermarket chain Martin's, Aldi won by a mile. The total for that market basket at Martin's came to $31.06; Aldi's was $23.20. The Aldi shopper saved $7.86 for similar products and quantities. In some cases, the prices were the same. In others, they were alarmingly different, including a 10-ounce package of NatureSweet Cherub Grape Tomatoes, which were $3.99 at Martin's and $2.99 at Aldi. A package of three green peppers at Aldi was $2.99. Three green peppers at Martin's were $3.75. A Chiquita pineapple at Aldi was $1.89. A Chiquita pineapple at Martin's was $2.79.
But if your measuring stick is appearance, selection and the ability to choose your produce and how much to package, you'll probably want to stick to your favorite full-line supermarket. Many of Aldi's products are packaged; at Martin's and other full-line supermarkets, you can pick your own broccoli crowns, tomatoes, for example, and feel and see the quality and quantity.
"While [produce] is priced lower than regular stores, sometimes it is already ripe or going past ripe at the time of purchase," says Fobes. "Carefully look over each produce item before you buy, and then consume it soon so it does not go bad."
21/21
Mixed Reviews: Salty Snacks
Some Aldi cheerleaders really dig the salty snacks sold under Aldi's various store brands, with packaging that is stunningly similar to those of national brands, right down to color schemes and typefaces. Aldi sells a wide variety of salty snacks, mostly under the Clancy's and Savoritz names.
"While you don't necessarily want to buy brand-name snacks at Aldi, they have a solid selection of tasty and reasonably priced snacks under their own brand names," says Bodge. "I especially like their Nature snack packs, which have a variety of cheese, crackers and nuts."
Chips fans have called Clancy's kettle chips dead ringers for the Cape Cod potato chips stocked in supermarkets. The price is right, too. An 10-ounce bag of Clancy's chips sells for $1.88, versus $3 for an 8-ounce bag of Lay's Kettle-Cooked chips at Walmart.
Intrigued, we took a taste test. In short, Aldi mimics the packaging, but not the product. The kettle chips weren't worth the $1.12 savings to us. Hey, when the chips are down, you gotta pony up.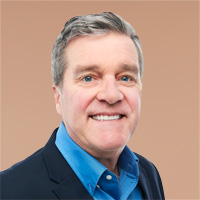 Bob was Senior Editor at Kiplinger.com for seven years and is now a contributor to the website. He has more than 40 years of experience in online, print and visual journalism. Bob has worked as an award-winning writer and editor in the Washington, D.C., market as well as at news organizations in New York, Michigan and California. Bob joined Kiplinger in 2016, bringing a wealth of expertise covering retail, entertainment, and money-saving trends and topics. He was one of the first journalists at a daily news organization to aggressively cover retail as a specialty and has been lauded in the retail industry for his expertise. Bob has also been an adjunct and associate professor of print, online and visual journalism at Syracuse University and Ithaca College. He has a master's degree from Syracuse University's S.I. Newhouse School of Public Communications and a bachelor's degree in communications and theater from Hope College.