31 Cheapest U.S. Cities for Early Retirement
A low cost of living and economic stability make these places to live attractive to early retirees who might want to pursue a second act during retirement.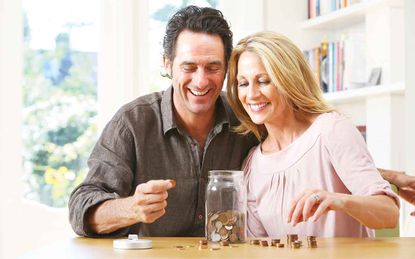 (Image credit: Getty Images)
For some, early retirement is a dream -- and, ultimately, a choice. Followers of the FIRE movement -- Financial Independence, Retire Early -- are super-savers who track their money, invest in low-cost funds, avoid high-interest debt and focus their spending on what's important to them.
For others, early retirement can be forced upon them suddenly—sometimes years ahead of their target date. According to a 2018 survey by the Employee Benefit Research Institute, nearly one-third of workers predict they will remain in the workforce until age 70 or older, and only 10% expect to retire before 60. But in reality, only 7% of retirees surveyed stayed on the job until at least 70, and more than one-third had quit working before age 60. Many end up retiring early because of a job loss, a health problem or caregiving responsibilities.
No matter your reasons for early retirement, you must make your nest egg stretch longer than most. Settling down in a place where the cost of living is below the national average means your retirement savings will pack more purchasing power.
With that in mind, we pinpointed 50 great places in the U.S. for early retirees—one in each state—focusing on living costs, median incomes and poverty rates for residents ages 45 to 64, as well as local tax environments and labor markets (just in case you want a second act to stretch your retirement savings further). Of our 50 picks, these 31 destinations offer particularly low living costs, which heightens the chances of your money lasting through your extra-long retirement and beyond.
Disclaimer
The list is ordered alphabetically by state. See "How We Picked the Best Places for Early Retirement" at the end of the list for details on our data sources and methodology.

Online Editor, Kiplinger.com
Rapacon joined Kiplinger in October 2007 as a reporter with Kiplinger's Personal Finance magazine and became an online editor for Kiplinger.com in June 2010. She previously served as editor of the "Starting Out" column, focusing on personal finance advice for people in their twenties and thirties.
Before joining Kiplinger, Rapacon worked as a senior research associate at b2b publishing house Judy Diamond Associates. She holds a B.A. degree in English from the George Washington University.