Keys to Finding the Perfect Place to Retire
Just packing up and heading south when you retire isn't the answer. We offer some smart guidance to finding your best place to retire.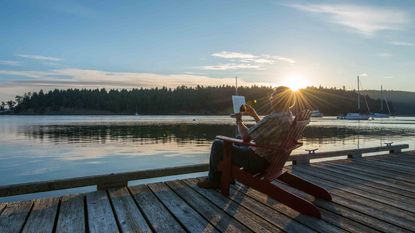 (Image credit: Getty Images)
Three days after Cheryl Gremban retired in 2018, she and her husband Charlie, 67, who had retired 10 years before, sold their home in the East Bay area, near San Francisco, and moved to Carlsbad, Calif., near San Diego. The move wasn't willy-nilly. Carlsbad had been on their radar screen for a few years.
Like many retirees, the Grembans wanted to live closer to family. Of their three sons, the nearest one lived in San Jose, an hour away on a good-traffic day. "We couldn't really expect a lot of support if we needed it regularly," says Cheryl, 65. Plus, San Jose's higher home prices meant a higher property tax bill. Another son lived in New York, also an expensive place. The third lived near Carlsbad.
Online research revealed that Carlsbad was a sizable seaside city where homes were more affordable than in the Bay Area. Carlsbad had everything the couple needed -- stores, restaurants and medical facilities -- all with a small-town feel.
Subscribe to Kiplinger's Personal Finance
Be a smarter, better informed investor.
Save up to 74%
Sign up for Kiplinger's Free E-Newsletters
Profit and prosper with the best of expert advice on investing, taxes, retirement, personal finance and more - straight to your e-mail.
Profit and prosper with the best of expert advice - straight to your e-mail.
The Grembans wanted to be near the beach in a walkable neighborhood with residents of mixed ages and a community pool. When visiting family, the couple stayed an extra day to tour neighborhoods and houses.
In October, a few months before Cheryl retired, the Grembans found their house. They sold their former home, which they bought for $468,000 in 1997, for $1.13 million. They paid $912,000 in cash for their new home and never looked back. "The way it all fell into place, it couldn't be a mistake," says Cheryl.
Who doesn't dream of retiring to an idyllic place? That's the ultimate prize, but it only comes after a great deal of work and soul-searching. You need to prioritize your needs and wants, identify and research prospective places, and spend time in them. Otherwise, you risk making a mistake that can be difficult and expensive to fix with another move.
In 2020, just 4.7% of 34.2 million households age 65 and older moved, according to U.S. Census data analyzed by the National Association of Realtors. Florida gained the most older newcomers, followed by Arizona and Texas. The pace of retirement for baby boomers accelerated beginning in 2020, according to the Pew Research Center. Many "pre" retirees are trying out new locations or have moved sooner than expected to the place where they will retire, partly because they can continue working remotely.
The majority of retirees, though, never move. Just over half of retirees stay in the same home they lived in during their early 50s, while nearly a fifth move around the time of retirement, according to the Center for Retirement Research. Aging in place becomes a default choice and not necessarily the best one for many retirees who haven't asked themselves what they want the next chapters of their life to look like. "The right place can elevate our well-being. It can help promote purpose, facilitate human connection, catalyze physical activity, support financial health, and inspire community engagement," says Ryan Frederick, author of Right Place, Right Time: The Ultimate Guide to Choosing a Home for the Second Half of Life (Johns Hopkins University Press, $19.95).
His book explores how to identify the right region, metro area, neighborhood and type of housing. Try his Right Place, Right Time Assessment (free at smartliving360.com) to help you understand why you should consider moving -- or not -- based on five key requirements for successful aging: place, purpose, social connection, and physical and financial well-being.
Couples should take the assessment, compare the results with their partners and use that as a starting point for discussion. "For most retirees, there is only so much golf you can play and relaxing you can do," says Neil Teubel, a financial planner in Chicago. "Before even thinking about financial factors, take some time to understand and define what will bring you joy in retirement," adds J.J. Williams, a financial planner in Saratoga Springs, N.Y.
List Your Must-Have Features
Holly Mabery, a real estate agent in Sedona, Ariz., says each spouse or partner should ask themselves how they want to live and spend their time. Be realistic about recreational pursuits, given your age and health. Identify your top 10 priorities. Then choose the top five that you both agree on and look for places that hit the mark. "When you know what's important, a place either fits or not. If not, keep going, because there's something else for you," Mabery says.
Proximity still matters. You should be close to everything you want to enjoy, such as outdoor activities, chain restaurants or fine dining, discount or high-end shopping, colleges and universities, museums or an airport if you intend to travel. "Think of it as a commute: Your life is better, your spending is more controlled, and your transportation costs are much less when you are just minutes from everything as opposed to an hour or more," says Williams.
Medical services should also be nearby with a way to access them if you cannot drive. A city with a university medical school may win over rural locations that may have difficulty attracting health professionals.
Moving closer to the kids can be a bit of a gamble, says Evor C. Vattuone, a financial planner in Walnut Creek, Calif., who helped the Grembans. The kids may assure you they're settled and then move unexpectedly or recruit you for child care. "A full-time babysitting gig could prove to be a second career you weren't expecting," says Marianne Nolte, a financial planner in San Diego. Family discussion of everyone's expectations is a good idea.
If you plan to work remotely, the "bandwidth calculator" at broadbandnow.com assesses internet accessibility and speeds. Search by zip code for top providers and compare them.
As you advance in age or decline in health, you may need to hire help in your home or move to a specialized community that offers assisted living or continuing care. Even if you don't need assisted living or home help now, plan ahead by checking out what your options might be in the community where you plan to retire. You can search by location and type of care at medicare.gov/care-compare. The 2020 edition of the Long-Term Services and Supports State Scorecard, by the AARP Public Policy Institute, ranks all 50 states based on affordability and access to long-term care services, among other measures. Despite Florida's popularity with retirees, it ranks lowest among all states and the District of Columbia.
Start Your Search Engines
The appropriately named bestplaces.net is the best place to begin your online research. The site compiles demographic data from numerous reliable sources, updates it quarterly and lets you easily compare cities using different criteria, such as housing cost, climate, crime, religious practice, voting patterns and education level. You can pull profiles of individual cities, compare two cities at a time and build your own list of top places. Try the quiz, Where Is the Best Place for Me to Live?, which will suggest five locales you may never have thought of. The site also has a cost-of-living calculator so that you can compare where you live now with a place you're considering.
After identifying top prospects, visit the websites of regional, county or local chambers of commerce and economic development offices, where you'll find informative -- as well as promotional -- guides. Check for-sale listings at realtor.com, zillow.com or the websites of local real estate agencies to get an idea of the age and style of housing available. For a sense of the local housing market, visit the website of the local or regional board of the National Association of Realtors. Most post monthly market statistics, such as median home price and measures of supply and demand. Social media, like Facebook groups and YouTube videos, can give you the inside skinny, and Google Street View can take you on a virtual spin around a town or neighborhood.
Test-Drive a New Locale
Start by visiting your short list of places, staying with family or friends, or renting an Airbnb or a vacation home. Make each visit count by creating a "love/like/ meh/hate" list about every aspect of the location, says Joanne Chando, a real estate agent in Naples, Fla.
When you think you've identified "the one," try vacationing there a few times throughout the year, or even better, rent a home and live in the community for six to 12 months. If you plan to live there year-round, stay in the community during the off-season when the weather may be too hot or cold and out-of-state visitors have gone home. Living there temporarily will give you a better handle on the price of food, gas and utilities, including the cost of heating a pool through the winter, not to mention the cost of your fun. "In retirement, every day is Saturday, and it can be easy to spend way too much on the 'weekend,'" says Nolte.
Vattuone says a short-term rental is a bargain compared with the cost of moving and boomeranging back if you later regret your decision, assuming you can even undo it. Rising home prices in your old neighborhood may have made it unaffordable to return, a painful lesson if you discover when it's too late that you never really wanted to move. "Some people realize that spending a few months of the year at a rental is really what they are looking for," says Megan Donnelly, a financial planner in Wilbraham, Mass.
You'll get a better feel for a place by mingling with the locals. Realtor Mabery offers these tips: Go to grocery stores and hang out in the produce section, where you're most likely to interact with people. Eat breakfast at restaurants where the locals hang out. Look for restaurants with a large bar, where you can be seated for dinner and have the best conversations, or visit a brewery. Ask questions. If people are friendly and generous with directions, advice and recommendations, that's a good sign they love where they live and are excited to showcase it. Make a point of talking to other retirees who have already moved there, and don't forget the staff and volunteers at the local public library. "They're the second-best chamber of commerce you could imagine, with no sales pitch," says Mabery.
When you're ready, search realtor.com for a local real estate agent, preferably one who is a certified senior real estate specialist. Be honest about your timeline, and share your priorities. Because of COVID-19, agents may not offer to chauffer you around and show you neighborhoods, housing styles and points of interest, so ask for a highlighted map of places that you can tour by yourself instead. You want a neighborhood where you could make new friends and create a support network by joining a church, country club, recreational group or YMCA. A good agent will know what's available to help you plug in to that community immediately.
Rev Up the Financial Reality Checks
Jeff and Patty Scales, formerly of Middletown, N.J., twice received a brochure in the mail for a new coastal community in Leland, N.C., near Wilmington. The first time, in 2009, they were in their early 50s, and they agreed they were too young to think about where they wanted to retire. The second time, in 2018, was propitious. Jeff had retired early, and Patty was getting ready to. Curious about the North Carolina community, they visited and fell in love with its many resort-style amenities. After consulting with their friend and financial planner Michael Gibney, in Westwood, N.J., they bought a newly built home and moved at year-end 2019. With the sale of their previous home, they were able to buy their next one with cash and reap a second windfall from lower annual property taxes, which were $3,100 compared with New Jersey's $11,000.
Consulting with your financial adviser before making any final decisions, as the Grembans and Scales did, is a smart move, but no matter how you do it, get an accurate financial picture of where you want to live. A high-tax state, for example, might be a deal breaker. The State-by-State Guide to Taxes on Retirees can give you an idea of what to expect. But everyone's circumstances differ, and ultimately you'll need to determine the financial impact of moving to a new location. For example, Teubel, the Chicago financial planner, says pensions, Social Security and IRAs aren't taxable in Illinois. From an income tax standpoint and with the right combination of assets, Illinois could be just as good a place to retire to as Florida, which has no state income tax. If you have a large estate or an expensive home, however, the calculus changes because Illinois also has an estate tax and high property taxes.
Retirees who move typically sell and buy a home, with the capital gain taxes often taking a bite out of that transaction. Even if you own your current home outright, its sale price isn't what you can spend for your next one. For example, a retired couple might sell a home for $2 million in the Bay Area, but, Vattuone says, with a cost basis of $500,000 and a home sale exclusion of $500,000 for joint filers, they will have a million-dollar capital gain, which could leave them with a federal and state tax bill of $300,000. Now they're down to $1.7 million and that's before a real estate commission of 4% to 6%, the cost to prepare the house for sale, move, and fix up and furnish a new home. Plus, their profit (after the home sale exclusion) in the year of the sale will increase their income, potentially pushing them into a higher tax bracket and raising their cost for Medicare. "It boils down to tax planning and knowing what you're going to walk away with after all taxes and fees are paid but before you accept an offer on the sale of the house," says Vattuone.
Pay attention to potential costs from risks that aren't readily obvious. A lower cost of living, and especially housing cost, may be a sign of a moribund economy. You could be challenged to sell the house or extract the equity you need from it to provide for care or to fund another move later in retirement. Frederick suggests following the migrations of younger people to find places with dynamic economies.
Don't forget to consider climate change and the risk of higher temperatures, wildfire, storms, drought and flood, now and in the future. At climatecheck.com, type in your address or zip code to get a free report that analyzes those risks and gives an overall risk rating for the location. Living near the beach raises the threat of climate warming, more destructive storms, rising sea levels and the cost of flood insurance. The federal government has already taken steps to overhaul the National Flood Insurance Program, and you can expect higher premiums in the future. Plus, homes exposed to salt air require more maintenance, increasing the cost.
Health care expenses in the new location also may surprise you. If you're too young for Medicare, you may need health insurance from a state's health insurance marketplace, which can determine the breadth and cost of coverage. For example, California has a "massive" health insurance exchange, whereas in Arizona, you may be faced with a bare-bones, catastrophic policy or a PPO, says Vattuone.
If you're enrolled in Medicare, check the coverage and availability of providers in the new place, as that can affect your out-of-pocket costs, says Mariah Sacoman, a financial planner in Santa Fe, N.M. Search by zip code for health care providers and facilities at medicare.gov/care-compare, and check star ratings for quality of care. The risk of higher costs is especially true of Medicare Advantage plans, which have regional provider networks. A Medicare Advantage HMO plan or an HMO retiree health plan that is unavailable in the new location will still cover you, but because the providers are out of network, your out-of-pocket costs will be much higher. You may need to find a new Advantage plan or switch to traditional Medicare and get a medigap plan with Part D coverage in the new location.
Drive Off Into the Sunset
The Grembans love their new home. The winters are warmer and the summers cooler than in the East Bay. "The sun is beautiful," says Cheryl. Their house is three miles from the beach. Charlie rides his e-bike and enjoys local breweries, and Cheryl walks six miles a day. Their son has moved his family closer to them, and the couple babysits their grandkids after school two days a week. If their son and his family move away, Cheryl says they would still love where they live and hope the grandkids would still visit, given their proximity to the beach, Legoland and Disneyland.
As for the Scales, their new hometown of Leland is halfway between their children in New Jersey and their winter getaway in Florida. The couple lives 20 minutes from the ocean, and the weather is perfect. The kids and grandkids love to visit. John and Patty have even met other newcomers who have relocated from the north just like them. The Scales live on a golf course, where Jeff is a member, and Patty works out, plays pickleball and walks with a group of women. "If you're bored, it's your own fault because there's so much to do," says Patty.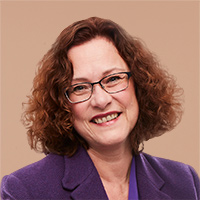 Contributing Writer, Kiplinger's Personal Finance
Esswein joined Kiplinger in May 1984 as director of special publications and managing editor of Kiplinger Books. In 2004, she began covering real estate for Kiplinger's Personal Finance, writing about the housing market, buying and selling a home, getting a mortgage, and home improvement. Prior to joining Kiplinger, Esswein wrote and edited for Empire Sports, a monthly magazine covering sports and recreation in upstate New York. She holds a BA degree from Gustavus Adolphus College, in St. Peter, Minn., and an MA in magazine journalism from the S.I. Newhouse School at Syracuse University.