14 Must-Have Items for Your Home Emergency Kit
Now more than ever, you need to be prepared to survive on your own in the case of disaster — days without power, food or water from the tap.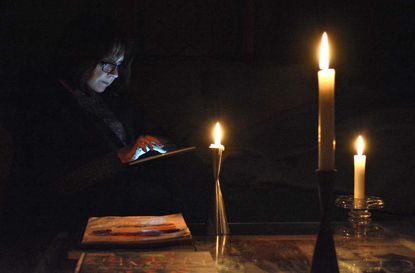 (Image credit: Getty Images)
Emergency preparedness used to be primarily a seasonal thing, and it tended to be focused on specific areas: the hurricane season along the East Coast, for example. While those are still events to prepare for, extreme weather events like 2020's winter storm in Texas and 2023's devastating wildfires in Hawaii showed disasters can happen virtually anytime, anywhere.
When disaster strikes, it can mean power outages that last hours, days, or even weeks. Taps can run dry. Heat and air conditioning can shut down. Some health-related equipment like CPAP machines are useless without electricity. You and your family need to be prepared to survive on your own if disaster strikes.
Putting together a home emergency kit to cover a wide range of disaster scenarios is no longer something only "preppers" or those who live in traditional high-risk areas do; it's something everyone needs to do.
Think you're prepared? It's still a smart idea to have a look through your existing stash to make sure you have all the bases covered and everything is in good working order. In addition, technology has continued to advance, and there are new options now that may be far superior to what you already have.
We'll leave basics like food, bottled water, medications, and cash to you. Our list covers everything else — the gear that should be in every home emergency kit.
1/15
Masks
We've recommended masks as part of a home emergency kit for years, long before they were a pandemic must. The fine dust and smoke that accompany many natural disasters, including brush fires and earthquakes, was the main concern. Our go-to was typically a package of disposable N95 or N100 masks like 3M's 8293 particulate respirator with Cool Flow™ Valve.
As the gold standard for coronavirus protection, these became scarce during COVID-19 (and those who'd already stockpiled were vindicated). However, N95 masks are readily available once again. If you don't have N95 or N100 masks in your home emergency kit, or if they have expired (3M says most of its masks have a five-year shelf life), now is the time to add a box.
2/15
Water filter
Clean, safe water is crucial to human survival, but natural disasters may damage public water or your well supply.
The Department of Homeland Security recommends all homes have enough fresh water on hand to supply one gallon of water per person for three days. And no, soda doesn't count. Most homes have an emergency water source (whether you realize it or not — remember, you could use the toilet tanks and hot water heater), but to be truly prepared, being able to produce your own clean drinking water can be critical.
A portable water filter (LifeStraw gets excellent ratings from outdoor enthusiasts) is cheap insurance that takes up little space. Stick the LifeStraw personal water filter into any water source, including rain barrels, pools, lakes and rivers. Drink like you would with any straw. The water may not be cool and lemon-flavored, but it will be safe to drink.
LifeStraw's filtration removes 99.999999% of bacteria (including E. coli), 99.999% of parasites, and 99.999% of micro plastics — because that's another thing we have to worry about now. It costs $19.95, weighs 2 ounces, has unlimited shelf life, and is rated to treat 1,000 gallons of water.
3/15
First aid kit
A first aid kit is an absolute must-have for any home. You can put together your own, but there are also many companies and organizations that sell complete kits with almost everything you need. The American Red Cross knows a few things about first aid and their kits are a great starting point.
The Red Cross Deluxe Family First Aid Kit contains 115 items and covers off most common injuries. At $40.99, it's priced right and won't take up much space. However, to make it more appropriate to the COVID-19 era, consider adding a thermometer (a high temperature is often an early warning sign of infection). In addition, a pulse oximeter can give an early warning that someone should seek medical attention due to low blood oxygen levels. They're available for $50 or less at pharmacies.
To make your first aid kit more disaster-ready, add emergency blankets — these are made of a reflective foil material that folds up in a fist-size pouch and work remarkably well to keep you warm. These are so cheap, light and compact that we recommend buying them in bulk and stashing them in your vehicles, boats, wherever. They can be helpful in staving off shock.
Finally, if anyone in your household takes medication, make sure you have enough to ride out an emergency.
4/15
Bleach
Chlorine bleach is an inexpensive product with many uses in emergencies. It can be used to purify water, and also to sanitize surfaces after exposure to COVID-19 and other bacteria and viruses. In a pinch, a very-dilute bleach solution can be used to wash your hands. If your home area has suffered flooding and excessive rainfall, a few drops of bleach added to standing water — for example a rain barrel or bird bath — kills mosquito larvae, without harming birds.
One hitch: Bleach has a shelf life. Make sure to rotate out the jug every year to ensure effectiveness. Just use the older bottle for your laundry.
5/15
Hand sanitizer
Like masks, hand sanitizer got plenty of attention during the coronavirus pandemic. But it remains a key item for any emergency kit.
Of course it's still key for avoiding transmissible diseases, but hand sanitizer (with at least 60% alcohol) is also useful if soap and water are not available, and your hands have been in untreated water in a flood or you've been handling raw meat.
If your local stores are sold out of hand sanitizer, you can make your own using common ingredients including isopropyl alcohol and aloe vera gel (here's a recipe for DIY hand sanitizer).
6/15
Waterproof utility gloves
Thin, disposable nitrile gloves are usually included as part of a first aid kit. If not, they're handy to have, take up little space, and are very inexpensive. But you also want something more substantial, like a pair of utility gloves.
A good example are these ProFlex gloves from Ergodyne. They are flexible, insulated, waterproof, and reinforced against cuts and abrasions.
During any natural disaster, utility gloves like these provide invaluable protection if you need to clean up rubble or broken glass (remember that even if you weren't hurt in any initial event, injuries incurred during recovery might be harder to get treated). They keep your hands dry while offering improved grip if you're working in pools of water. They can also help to keep your hands warm.
7/15
Bottle-top propane stove
Yes, you can live by survival rations (energy bars and the like) alone, but you won't want to, at least for a prolonged period of time. When you can't count on having electrical power, the cheapest, most compact — and most effective — way to cook is with a bottle-top propane stove. These simply screw onto the top of a standard standard 16.4 ounce propane cylinder, providing a single gas burner. Even if you have a grill, this is by far the fastest and easiest way to boil water — for coffee, instant foods, even purification. And make sure to keep a 3-pack of cylinders handy.
This version from Coleman goes for about $40, delivers up to 10,000 BTUs of heat, and includes a base that slips over the bottom of the propane bottle to make the stove steadier. Speaking of propane: The tank that lasts a season when used only on weekends will quickly go empty if that grill becomes your temporary kitchen. So make certain you always have a spare propane tank on hand for that as well.
8/15
Duct tape and plastic sheeting
Duct tape and plastic sheeting are invaluable emergency kit items with dozens of uses. The Department of Homeland Security recommends plastic sheeting with a thickness of 4 to 6 mil (0.004 - 0.006 in) or greater — it's sold in rolls at hardware stores. Duct tape is available from a variety of producers including Duck Brand, and in a range of interesting patterns. Why not add some color to your recovery efforts?
The combination can be used for everything from securing broken windows to fashioning an emergency shelter, patching a leaking roof, or wrapping up garbage for safe disposal. Plastic sheeting and tape can also be used to protect sensitive electronics or valuable documents from water damage or exposure to dust, or even to make containers for water collection or food storage.
If you are in a situation where air may be contaminated, duct tape and plastic sheeting can be used to seal your windows and doors.
Duct tape is also useful to have for all sorts of other emergency repairs. It may not look pretty, but you can mend torn clothing, or a hole in a shoe or glove. It can be used for temporary car repairs such as patching a leaking hose. It can even be used to reinforce a sprained ankle or keep a bandage in place.
9/15
Waterproof e-reader
A waterproof e-reader has had a place on our home emergency kit list for a while now. You don't necessarily need to have an e-reader physically stashed in your kit, but you should have one in the house, fully charged and loaded up with emergency content.
Why an e-reader? These things are literally a library in the palm of your hand. Make sure you pick a waterproof model with a built-in light. The Amazon Kindle Paperwhite is $149.99 and makes a great choice.
Add some emergency-specific content. A first aid guide, survival guides, home repair guides, how-to manuals, recipe books, and road maps. You won't be scrambling to find books — they're all in one place — and you don't need to worry about them getting wet, or torn. Plus, you won't be relying on internet connectivity, whether through your cable provider or cellular network, either of which could be compromised or overloaded. An e-reader is highly portable, the battery will last for weeks on a charge, and the Kindle Paperwhite has its own light for reading in the dark.
Besides the practical applications, having a library of books on hand comes in handy to fend off boredom. So load up the e-reader with some of your favorite titles. Pair it with Bluetooth headphones to listen to audio books. Remember, if the internet is down, so is Netflix.
10/15
Multitool
Sure, most people have a tool kit at home, sometimes fairly elaborate ones. But it's still a good idea to have a multitool stored right in your home emergency kit. That way, critical tools you might need are exactly where you expect them to be, and they're in a compact form factor that can be slipped in a pocket if you need to go out exploring — or get access to your regular tools.
Multitools can quickly escalate in cost as you add options, but for emergency use you probably don't need 30 gadgets in the palm of your hand. The Sidekick is a Leatherman bestseller. And it's a good balance between affordability and capability. It usually runs around $70 and features 14 built-in tools including spring-action pliers, a saw, two knives, screwdrivers, a bottle opener and a can opener.
11/15
Emergency radio (and flashlight)
Light is a must-have during a power blackout, and radio remains a reliable method of catching up on news and alerts during disasters if cell networks and land lines go down.
A wind-up emergency radio like the ER310 from Midland Radio covers both needs. It picks up AM and FM radio stations, as well as NOAA weather radio (with NOAA extreme weather alerts). The 1400 lux flashlight uses Cree LEDs and lets you adust brightness to conserve battery life.
Powering everything is a 2600 mAh rechargeable Li-Ion battery that's good for up to 32 hours of use. While you can quickly recharge it through a USB port, you don't need power, because the unit includes built-in solar panels and a hand crank. You can also tap that battery in an emergency, and top up the battery on your smartphone using the ER310's USB port.
12/15
Explosive gas detector
We trust your home is already equipped with smoke detectors and carbon monoxide (CO) detectors. However, you might want to supplement that safety equipment with an explosive gas detector.
Much of the damage done to homes during earthquakes is caused by fires from ruptured natural gas and propane lines. A standard CO detector won't catch the build up of these flammable gases, and your smoke detector won't sound the alarm until the building is actually on fire.
The Kidde Nighthawk KN-COEG-3 includes both CO and explosive gas detection — sounding an 85-decibel alarm so your family can get out of the building in time. It plugs into an AC outlet, and a 9V battery keeps it running during a power outage.
A built-in display shows the current CO levels in the area, and displays GAS if natural gas (methane) or propane are detected.
13/15
Tough smartphone case
Face it, you'd be lost without your smartphone at the best of times. During a natural disaster, it's probably your single most valuable tool. Communications, news and updates, contact with friends and family, social media, entertainment, a mini flashlight, your GPS, music, a camera — all in a single device. Before the situation gets risky, make sure that phone will be safe.
Most people choose a minimalist case for their smartphone, and some go caseless for a sleeker look. That's fine for everyday use, but during a disaster, there's too much riding on your phone for that. Pick up a sturdy case for your phone and stash it in your emergency kit. There are plenty of options to choose from, and they don't need to be massive, bulky affairs.
For example, Gear 4's Battersea case is reasonably slim and still supports wireless charging, but offers 16-foot drop protection and an extra-grippy case surface.
14/15
Backup power
Blackouts that last for hours at a time are common. All it takes is a thunderstorm, an accident that takes out a utility pole, or construction. These short-term power losses have always been annoying, but with more people adopting a hybrid work or learning schedule, they are disruptive as well.
This is an area where technology has advanced considerably over the past several years. In particular, lithium-ion battery and power management technology has improved. A modest portable power station like Goal Zero's $299.95 Yeti 200X packs 187Wh of power in a 5lb package. It's equipped with USB ports for charging devices, but also a 120V AC outlet. Because it's battery-powered, it's safe to use indoors. If the power goes out this unit can charge a laptop four times or even power a complete desktop PC for several hours. It can keep a CPAP machine running for up to eight hours.
A short-term power backup solution like this also has long term advantages if your needs are modest. For example, the Yeti 200X can fully charge an average smartphone 16 times.
15/15
Power Backup: Long Term
Long-term power backup solutions are where things get interesting. We are seeing more long-lasting power outages than ever. The winter storm that hit Texas in February 2020 resulted in blackouts that lasted several days for some people, plus rolling blackouts that intermittently disrupted power for weeks after.
The classic safeguard for blackouts that could last a day or more is a gas or diesel-powered generator. These are great to have if you live in a single-family home and are able to keep fuel on hand. During the Texas storm, the capabilities of EVs were in the spotlight. Ford dealers loaned out F150 hybrid pickup trucks, with their onboard generators capable of powering home appliances.
Another option is a high-performance battery power station. These can be used indoors, and they are available to everyone, including apartment dwellers. The Jackery 1500 is a prime example of what's now available. It's portable, its AC outlets can handle 1800W (3600W peak) so it can even be used to power high-demand devices like heaters, AC units, and microwave ovens. Pair it with a four-pack of solar panels, and the Explorer 1500 can fully charge using solar power in just four hours. It's not cheap ($1,699 without the solar panels), but this power backup solution could get you through days or weeks of power interruption with pushbutton ease, no pollution, no fuel, no maintenance, and no noise.
Related Content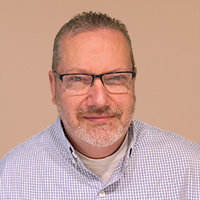 Contributing Writer, Kiplinger.com
Brad Moon is a tech industry veteran who contributes to a range of publications including Forbes, InvestorPlace and MSN Money and is an original member of the award-winning GeekDad blog. Over the past decade, he has also written about technology for Wired, Gizmodo, Shaw Media, About.com, The Winnipeg Free Press and others.