Create a Financial Plan for Natural Disasters
If a hurricane, flood or other disaster strikes, do you have your important financial documents safeguarded in case you need to leave your home in a hurry? Here's what you'll need.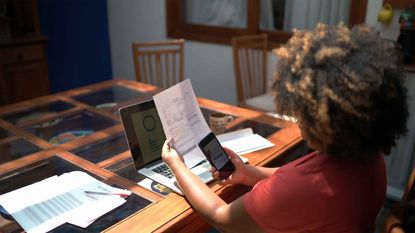 (Image credit: Getty Images)
Hurricane Idalia's trail of destruction through Florida, Georgia and the Carolinas provides a painful lesson on the importance of mitigating risks of natural disasters. Homeowners should heed this reminder to prepare, whether by buying adequate insurance, adding storm shutters, building a safe room in the basement or even cutting brush around their property.
But there is another way you can prepare yourself against catastrophe, and no physical labor is required: getting your documents in order. There's no worse time to lose access to the documents necessary to rebuild than in the aftermath of a storm. You should have a plan in place before disaster hits because you may not be home when the evacuation alarm sounds.
We asked insurance experts what homeowners who have faced such devastation wish they had done earlier. What do people need to have on hand to document their damage claims successfully? When is an electronic copy of a document acceptable, and when is the original a must? What should you photograph or video to prove you owned it? Do you need receipts? And where do you store all this safely?
Subscribe to Kiplinger's Personal Finance
Be a smarter, better informed investor.
Save up to 74%
Sign up for Kiplinger's Free E-Newsletters
Profit and prosper with the best of expert advice on investing, taxes, retirement, personal finance and more - straight to your e-mail.
Profit and prosper with the best of expert advice - straight to your e-mail.
Where to keep records safe
Documents fall into two main categories: those that are easy to replace and those that are not. The latter group typically includes documents used to identify you and other members of your family, such as Social Security cards, original birth certificates, driver's licenses, passports, marriage licenses and divorce decrees. Securing those is crucial because you may need some of them to access your bank accounts and insurance policies.
In the event of a storm warning or evacuation notice, you will more than likely have time to grab your wallet, which probably has your driver's license in it. The rest of the documents should be securely stored, such as in a fireproof home safe or in a safe deposit box at your bank or credit union. A 3-by-5-inch safe deposit box costs about $60 a year, according to Value Penguin.
Some banks provide discounts for customers with checking and savings accounts, or for customers who are older than 65. Call to make sure your bank or credit union has safe deposit boxes available, because some have decided to eliminate them altogether.
Keep the key to the safe deposit box somewhere safe and accessible. Before allowing you to open the box, the bank will want proof that you're the owner or that you've been granted access by the owner. (This is when your driver's license will come in handy.) Banks don't keep spare keys on hand for safe deposit boxes, so if you lose your keys, a locksmith will more than likely be called in to drill into your box at your expense.
But your bank — and your safe deposit box — could also be damaged by a flood or a wildfire. If your area is prone to floods, store your documents in sealable plastic bags to help protect them from water damage. If you're worried about fire, ask the bank how boxes are protected. Safe deposit boxes are usually fire resistant but not fully fireproof. One alternative is to buy a fireproof home safe to store your documents.
For extra protection, scan and upload copies of each family member's Social Security card and birth certificate to a cloud storage service, such as Google Drive, Apple iCloud, Dropbox or LastPass. If the originals get damaged, you may be able to use the scanned items to prove your identity and request new copies. For details on how to replace a Social Security card, go to https://ssa.gov/ssnumber.
If you lose a birth certificate, you will need to contact your state of birth's vital records office and put in a request for a replacement. The CDC maintains a database of offices to contact and how much a replacement will cost. You will also need to submit a photocopy of your driver's license or passport.
What records should you scan?
Because digitally stored documents are less likely to be lost or destroyed than paper copies stuffed in a file cabinet, consider cloud storage for all other important documents — past income tax returns, wills, powers of attorney, stock trade confirmations and lists of passwords, for example.
Some documents are already digitally stored for you. For example, if your company uses a major payroll provider such as ADP, W-2 forms and pay stubs are already saved and accessible with your password. The same goes for your home insurance and automobile policies, which you may be able to access through your insurer's smartphone app.
In some cases, you may need to keep older documents in paper form in your safe deposit box or home safe. For example, if you've scanned the original trade confirmation of an inherited stock but the image is blurry, you should stash the original in a safe deposit box or somewhere else where it's secure.
For any files that you save to the cloud, use a strong password and enable two-factor authentication. You also need a plan to access your financial documents in the event your phone and computer are destroyed.
If you store documents on Google Drive, you can share them with trusted friends or family who also use Google Drive and set up a friend or family member's e-mail for your account recovery. If you forget the password to your Google account, which includes your Google Drive, your recovery contact can reset your password.
If you're an Apple user, your main recourse is to back up files consistently to the cloud so you can access them with your Apple ID and password later. You may want to share your Apple ID with a trusted friend or family member. If your iPhone or Mac computer is damaged, you'll need your ID to restore backup files to your new device. Keep in mind that Apple doesn't allow you to grant emergency access to iCloud to others.
Some password-management programs have an emergency access setting. LastPass Premium, which costs $3 a month, allows you to add emergency contacts to your account and specify when the contacts are allowed into the vault that houses your passwords. You can grant access to your vault either immediately after a request or after a 24- or 48-hour period. The longer wait time allows you to deny a request if you think it was made by mistake or isn't needed. LastPass Premium also lets you attach copies of documents, such as your passport and Social Security card.
Another option: Ask your financial adviser if he or she has software that will encrypt your documents. "Many advisers, including myself, provide their clients access to software that offers a secure place to upload and store important documents," said Matthew Crum, a CFP and founder of True North Financial Services in Kinnelon, N.J. You can also leave copies of your will and power of attorney with your attorney and any health care proxies and other directives with your doctor.
Make a video record
To thoroughly document your belongings, walk through your entire residence recording video to create a record, suggests Gregory Hill, training manager at Colonial Claims, an insurance adjuster in Dunedin, Florida. Be sure to describe each item including the quantity and product serial number. Hill suggested making sure the video is organized and follows a pattern.
"So, a person would be best to start with an identifier of the home such as a street address or mailbox numbers panning along the front of the home, and working their way around it, either left to right showing each elevation of the home and any specialties located on that elevation.
"If there is any equipment, they should identify that equipment and show model/serial information so that like, kind, and quality of equipment can be replaced if lost or damaged (any modern cell phone camera/recorder will produce professional results). When continuing the video to the interior of the home they should keep consistent with their progression from room to room and identify items inside cabinetry or items of value."
Keep a copy of the video footage that's accessible from anywhere — saved to the cloud, like those critical documents. The inventory will help you determine whether you have enough coverage for your home's contents and document for tax purposes losses that insurance doesn't reimburse. Regularly update your inventory, especially after making major purchases or receiving expensive gifts.
Related Content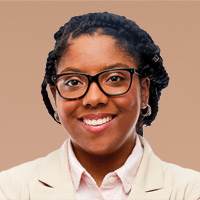 Ex-staff writer, Kiplinger's Personal Finance
Rivan joined Kiplinger on Leap Day 2016 as a reporter for Kiplinger's Personal Finance magazine. A Michigan native, she graduated from the University of Michigan in 2014 and from there freelanced as a local copy editor and proofreader, and served as a research assistant to a local Detroit journalist. Her work has been featured in the Ann Arbor Observer and Sage Business Researcher. She is currently assistant editor, personal finance at The Washington Post.