10 Ways to Prepare Your Home for Summer Weather
Get your home ready for hot summer temperatures with these easy steps.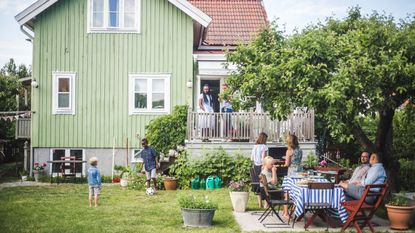 (Image credit: Getty Images)
Summer is around the corner, and it's shaping up to be a scorcher.
According to the Farmers' Almanac's summer 2023 forecast, most regions in the United States can expect warmer-than-average temperatures. Thunderstorms are also on tap for the Southeast and south Central regions of the country, and heavy rainfall is expected in the Central states.
Kiplinger talked to home experts on how to prepare your home for this summer's weather conditions.
Subscribe to Kiplinger's Personal Finance
Be a smarter, better informed investor.
Save up to 74%
Sign up for Kiplinger's Free E-Newsletters
Profit and prosper with the best of expert advice on investing, taxes, retirement, personal finance and more - straight to your e-mail.
Profit and prosper with the best of expert advice - straight to your e-mail.
1. Tune up your HVAC system
An inefficient HVAC system can drive up your summer cooling costs. Mallory Micetich, home expert at Angi, tells Kiplinger she recommends hiring a professional HVAC technician to service your system before summer begins to ensure it will run smoothly during the hot-weather months. According to Angi data, a tune-up costs an average of $150 — less than half of the cost of the average HVAC repair bill.
2. Change HVAC air filters
"A clean HVAC filter can reduce allergens in your home and help your HVAC system run easier," Micetich says. For best results, she suggests changing your HVAC filter at least once every three months.
3. Rotate ceiling fans counterclockwise
When used properly, a ceiling fan can help keep a room cool. In the summer, you should set your ceiling fans to rotate counterclockwise. "This will help circulate cool air and push it down into your room, creating a cooling effect throughout," Kate McKenna, a senior editor at home improvement website The Spruce, tells Kiplinger.
4. Plug air leaks
A poorly insulated house can jack up your utility bill, but you can combat it with a combination of air sealing and proper insulation. Check your home's attic, windows, and exterior doors for gaps, and seal them before the summer months to help keep conditioned air inside your home.
Bonus: Adding insulation also means you'll save money in the winter by keeping warm air inside your house. Indeed, homeowners can save an average of 15% on heating and cooling costs by air sealing their homes and adding insulation in their attic, floors over crawl spaces, and basements, the EPA estimates.
5. Program your lawn sprinkler system
Your lawn may need some extra hydration to sustain long, hot summer days. "A professional can help make sure your sprinklers are functioning with proper rotation and power and you're not over-watering your lawn, as many homeowners are guilty of doing," says David Steckel, home expert at home services website Thumbtack.
For best results, Micetich suggests running your sprinklers in the evening or early morning to avoid the hottest part of the day.
6. Aerate your lawn
Aeration entails making small holes in your yard to allow for better water penetration, helping the soil breathe and soak up nutrients. You can do the task yourself by renting a core aerator from a local home improvement store, or hire a professional aeration service. Depending on the size of your lawn, aeration typically costs between $75 and $203, according to HomeAdvisor data.
7. Deep clean your outdoor grill
Cookouts are synonymous with summer, so make sure your grill is ready for barbecuing. If you have a gas grill, first scrub the grates with a grill brush and then soak them in a mixture of 2 cups of vinegar and 1 cup of baking soda. Dust off any cobwebs from your grill, which can cause a flare-up if they ignite, and clean the outside of the lid and bowl with soap and water.
Cleaning methods can vary based on the type of grill you own. Home Depot provides step-by-step cleaning guides for gas, charcoal, and pellet grills.
8. Clear out gutters
Heavy rainfall can spell disaster if your gutters are clogged. Clearing out dirt and debris can help prevent water backups. "This is a project that really should be left to the professionals, as it can be dangerous for the inexperienced and can also cause damage to your home if done incorrectly," Steckel says.
A professional gutter cleaning costs between $119 and $228 on average, HomeAdvisor reports. (Gutter cleaning for two- and three-story homes tends to cost more than single-story homes.)
9. Keep indoor humidity in check
Generally, your home's indoor humidity level should stay around 40% to 50% in the summer months. Humidity levels of 60% or higher can lead to mold and dust mites, according to the EPA. If necessary, purchase a dehumidifier to draw excess moisture from the air.
10. Consider getting flood insurance
Floods can happen anywhere. In fact, more than 25% of flood insurance claims are filed by people who live outside high-risk flood areas, according to FEMA. However, flooding isn't covered by most standard home insurance policies.
You can purchase flood insurance coverage through the National Flood Insurance Program. Nationally, the average annual flood insurance premium is $700, FEMA reports; rates for homes in areas with low-to-moderate risk of floods typically cost $400 to $500 per year. That's a worthwhile investment when you consider that the average NFIP insurance claim is over $32,000.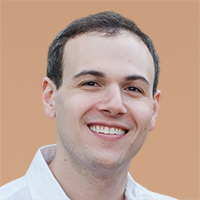 Contributing Writer, Kiplinger's Personal Finance
Daniel Bortz is a freelance writer based in Arlington, Va. His work has been published by The New York Times, The Washington Post, Consumer Reports, Newsweek, and Money magazine, among others.