Six Surprising Things Home Insurance Doesn't Cover
Home insurance protects you from a lot, but not from damage caused by floods, earthquakes, sinkholes, water leaks and a number of other dangers.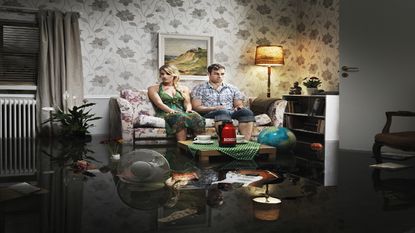 (Image credit: Getty Images)
Fires, hurricanes, snowstorms, theft — unfortunately, there's no shortage of bad things that can happen to your home and its contents. The good news is you can help protect your investment by getting home insurance.
But, like other types of insurance (auto, life, travel), not all home insurance policies are created equal. And many home insurance plans contain gaps, where you're not covered for certain events.
Here, we explain what is and, notably, isn't typically covered by home insurance.
Subscribe to Kiplinger's Personal Finance
Be a smarter, better informed investor.
Save up to 74%
Sign up for Kiplinger's Free E-Newsletters
Profit and prosper with the best of expert advice on investing, taxes, retirement, personal finance and more - straight to your e-mail.
Profit and prosper with the best of expert advice - straight to your e-mail.
What does home insurance cover?
A basic home insurance policy pays to repair — and, in some cases, completely rebuild — your home and other structures on your property when damaged from certain events.
Most home insurance policies provide five types of coverage:
Dwelling. This covers damage to your house and to structures attached to your home, such as a porch or garage.
Other structures. This pays for damage to fences, sheds, freestanding garages, and other structures that are not attached to your house but are located on the property.
Personal property. This reimburses you for your possessions, including furniture, electronics, appliances, or clothing, if they're damaged or lost in a covered event.
Loss of use. This pays for your temporary living expenses, such as hotel bills or meals, while your home is being repaired after a disaster.
Personal liability. This covers the costs of medical bills for people who get hurt on your property and your legal fees if the person sues you for damages.
Does home insurance cover damage from natural disaster?
Most policies cover damage to your home from natural disasters, such as tornados, hurricanes, lightning, snowstorms, and fires. They also cover damage to detached structures located on your property, such as a shed, garage, fence, or gazebo.
Does home insurance cover what's in your home?
Home insurance policies also cover the contents of your home from damage or theft. But keep in mind, you may need to provide evidence of your belongings to your insurance provider when you file a claim. (Pro tip: Take pictures of your possessions and store them on the cloud so that you're prepared.)
Does home insurance cover short-term living expenses?
Temporary living expenses, during loss of use, are covered under a typical home insurance policy as well. This coverage pays for short-term living expenses, such as hotel bills, meals, and other expenses listed in your policy, while your home is being rebuilt after a disaster — though some policies place time limitations or reimbursement limits on temporary living expenses.
Does home insurance protect you against lawsuits for injury or property damage?
Standard home insurance provides liability protection against lawsuits for bodily injury or property damage that you or family members cause to other people when they're on your property. This protection pays for attorney fees and any court awards up to your policy's limit.
What does home insurance not cover?
There are a number of potential damages or liabilities that a standard home insurance policy does not protect you from. Here are some of the most common ones.
1. Does home insurance protect you from a flood?
A standard home insurance policy does not cover damage to your dwelling or detached structures from a flood. If your home is located in a flood zone, your mortgage lender will likely require you to purchase flood insurance from the federal government's National Flood Insurance Program or from a private insurer. Flood insurance typically costs an average of about $939 per year, according to a Policy Genius report, but premiums can vary depending on your property's elevation and other flood risk factors. You can get price quotes at FloodSmart.gov.
2. Does home insurance cover earthquakes, landslides or sinkholes?
Home insurance does not cover damage that results from land movements, such as an earthquake, landslide or sinkhole.
For those who live in areas where earthquakes are a real risk, additional insurance is optimal. That's particularly true for people who live in California, Washington, and Missouri, the top three earthquake markets in the country, as identified by the Federal Emergency Management Agency (FEMA) .
Californians can purchase a policy through the California Earthquake Authority.
It is also possible to purchase an additional policy or add coverage for landslides or sinkholes if you are at risk.
3. Does home insurance cover water leaks?
Home insurance covers damage resulting from water leaks when the leak is sudden or accidental, such as if a pipe were to burst. But insurance does not cover damage from leaks that are a result of poor maintenance on the part of the homeowner; for example, if a homeowner fails to remedy a slow leak that causes damage over time.
4. Does home insurance cover mold?
Mold is not usually covered by a home insurance policy unless it has sprung up as a result of what's called a "covered peril," such as a water heater bursting and causing flooding, which eventually leads to mold.
Mold is not covered if it was caused by neglect, such as, say, you failing to deal with a pipe leaking water under the kitchen sink for months, which results in mold growth.
5. Does home insurance cover expensive jewelry and collectibles?
Valuable possessions such as jewelry, art, and collectibles are not covered under a standard home insurance plan. To insure these items for their full value, you'll need to have them professionally appraised and purchase a personal property endorsement or floater to your insurance policy. Rates can vary between providers, but you can expect to pay about 1% to 2% of your item's value, according to Geico. For example, a $5,000 engagement ring could cost as little as $50 annually to insure.
6. Does home insurance cover home office equipment?
Run a business out of your home? A typical home insurance policy provides only $2,500 coverage for business equipment, the Insurance Information Institute reports, but for as little as $25 you can raise your policy's coverage to $5,000.
Related Content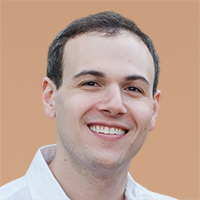 Contributing Writer, Kiplinger's Personal Finance
Daniel Bortz is a freelance writer based in Arlington, Va. His work has been published by The New York Times, The Washington Post, Consumer Reports, Newsweek, and Money magazine, among others.