Staunton, Va.: The Perfect Place (for Me) to Retire
Why not head farther south? Virginia is retiree-friendly, it doesn't tax Social Security, and it has no estate or inheritance tax.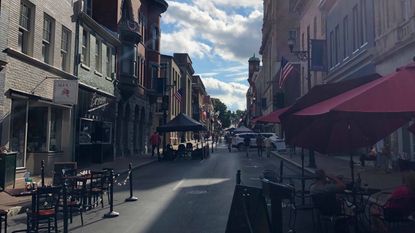 (Image credit: Photograph by Bob Niedt)
Sometimes things get settled in an unsettling way. During the pandemic and lockdown, our household made a life-altering decision: We settled on a place to retire. And we moved there. Retirement, however, is still a ways away.
So here's how this came to be: A year ago, I wrote about how my wife and I, then living in Northern Virginia and knowing we didn't want to stay there in retirement, were homing in on two possible retirement locales: somewhere in the Carolinas or in Staunton (pronounced, I have to point out, STAN-ton), a small city in the Shenandoah Valley of Virginia.
In one week last summer, Linda and I quietly reached the same decision at the same time: Staunton it is.
Subscribe to Kiplinger's Personal Finance
Be a smarter, better informed investor.
Save up to 74%
Sign up for Kiplinger's Free E-Newsletters
Profit and prosper with the best of expert advice on investing, taxes, retirement, personal finance and more - straight to your e-mail.
Profit and prosper with the best of expert advice - straight to your e-mail.
Beaches or mountains? We grew up Jersey Shore rats, and while the mountains called, the beaches beckoned. The mountains won in a most accidental way.
We had both been working from home full-time since March. Feeling a bit cooped-up, we took two weeks in August and rented a condo at a mountain resort near Staunton. One week was to work; one week was to play.
We had been visiting Staunton for years. The artsy vibe of the town and its people, the love and care they devote to the historic buildings downtown, the local shops and vibrant restaurant scene, and the nearby small towns and outdoor recreation all resonated. During that second week, I decided on a whim to reach out to a Staunton-area real estate agent just to test the waters. We looked at only two houses, both in the same neighborhood, both overlooking the Blue Ridge Mountains. We put an offer on the second one. The offer was accepted.
The hardest part was to come. Our accepted offer was contingent on selling our townhome in Northern Virginia. The market was hot, but our townhome wasn't. It needed a ton of work. Our agent suggested fixes. New paint all around, and new floors throughout. A staging expert was brought in. (Pro tip: Set out a bowl of green, not red, apples in your kitchen, for open houses.)
Some may say it was the apples that sold the townhome in record time at a record price in our neighborhood. I would say it was low inventory and eager buyers in Northern Virginia. We were in a sweet spot of booming U.S. home sales.
We faced headwinds in Staunton, too, primarily in getting appliances as manufacturers curtailed production during the pandemic. Demand soared as people remodeled or bought new homes. At first, we were operational with a toaster oven we had brought with us and our new home's installed microwave. As the delivery date for our kitchen refrigerator kept getting pushed back, we bought a floor-model refrigerator to put in our garage. Other appliances slowly trickled in, and we didn't get our kitchen refrigerator, part of a set, until January.
Why not head farther south, to the Carolinas, Georgia or Florida, like many retirees do? With Kiplinger data at our fingertips, we did our research on the best states for retirement, and Virginia gets high ratings. The commonwealth doesn't tax Social Security, and it has no estate or inheritance taxes.
Health care costs 3.4% less than the average in the U.S.—and we're already taking advantage of a top-notch local health care system. If needed, we could tap into the University of Virginia health care network just over the mountain in Charlottesville. Another plus: Property taxes and insurance rates are much lower in central Virginia than they are in Northern Virginia.
We've settled in. While we continue to work from our home offices, the views of the mountains will sustain us until we have more free time to explore the valley at length. The beaches still beckon, but we can enjoy those with lengthy visits, not as residents. And the mountains will no longer have to call us. They're our home.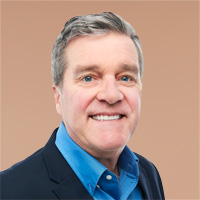 Bob was Senior Editor at Kiplinger.com for seven years and is now a contributor to the website. He has more than 40 years of experience in online, print and visual journalism. Bob has worked as an award-winning writer and editor in the Washington, D.C., market as well as at news organizations in New York, Michigan and California. Bob joined Kiplinger in 2016, bringing a wealth of expertise covering retail, entertainment, and money-saving trends and topics. He was one of the first journalists at a daily news organization to aggressively cover retail as a specialty and has been lauded in the retail industry for his expertise. Bob has also been an adjunct and associate professor of print, online and visual journalism at Syracuse University and Ithaca College. He has a master's degree from Syracuse University's S.I. Newhouse School of Public Communications and a bachelor's degree in communications and theater from Hope College.