38 States That Don't Tax Social Security Benefits
Some retirees are surprised to learn that Social Security is taxable.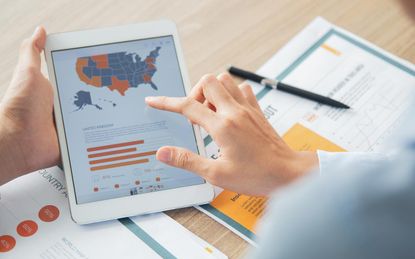 (Image credit: Getty Images)
Some retirees are surprised to learn that Social Security is taxable. The federal government taxes up to 85% of your benefits, depending on your income. Most states, however, exempt Social Security from state taxes. The list of 37 states, plus the District of Columbia, that don't tax Social Security includes the nine states with no state income tax, as well as some other states that rank as the most tax-friendly states for retirees, such as Delaware and South Carolina.
But beware: Some states that exempt Social Security benefits take a big bite out of other types of retirement income. Maryland, for example, excludes Social Security benefits from taxation, but distributions from individual retirement accounts are fully taxed. Weigh all state taxes when researching the best places to retire. For each state, we've included a link to our full guide to state taxes on retirees.
The state-by-state guide to taxes on retirees is updated annually based on information from state tax departments, the Tax Foundation, and the U.S. Census Bureau. Income tax rates and thresholds are for the 2019 tax year unless otherwise noted.
Senior Tax Editor, Kiplinger.com
Rocky is a Senior Tax Editor for Kiplinger with more than 20 years of experience covering federal and state tax developments. Before coming to Kiplinger, he worked for Wolters Kluwer Tax & Accounting and Kleinrock Publishing, where he provided breaking news and guidance for CPAs, tax attorneys, and other tax professionals. He has also been quoted as an expert by USA Today, Forbes, U.S. News & World Report, Reuters, Accounting Today, and other media outlets. Rocky has a law degree from the University of Connecticut and a B.A. in History from Salisbury University.