10 Ways Retirement Will Be Different in 2030
Social Security is a critical source of retirement income.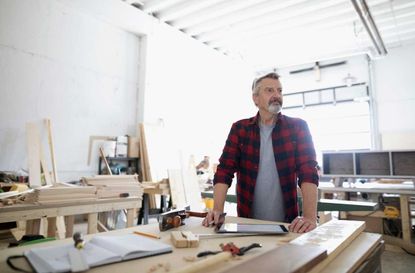 (Image credit: Getty Images)
Social Security is a critical source of retirement income. Yet, by 2030 the trust that helps fund benefits for retirees will be nearly depleted. Once the trust money dries up completely—the projected date is 2034—income from payroll deductions will only cover 77% of retirees' full monthly benefits.
Shrinking Social Security benefits represent one way retirement could be radically different in the future. There are many others. Rapid advances in technology, from smart homes to smarter smartphones, will reshape health care, transportation, aging in place and even shopping for future retirees.
Forecasting the future isn't easy, but The Kiplinger Letter has been up to the task for nearly a century. Here's a closer look at tech trends that will revolutionize the way retirees live by the year 2030. Get a glimpse of the future of retirement today.
1/10
Your Health Will Be Monitored 24/7
Technology will be a boon for retirees' health in 2030. Wearable fitness trackers will monitor vital signs around the clock, taking electrocardiograms, checking and analyzing blood glucose levels, noting blood pressure and more. The data will be sent to your health care providers in real time. Wearables will also call 911 and alert your doctor if the device senses you're having a medical emergency such as a heart attack or a stroke.
It doesn't stop there. Implantable microchips will dispense medications on a prescribed schedule, ensuring that you get exactly what's needed without fail—no more missed doses, halved pills or plastic pill boxes.
2/10
Your Car Will Drive Itself
Drivers ages 55-74 actually experience fewer injuries and fatalities than younger drivers. However, there's a big jump in injuries and fatalities once drivers turn 75 due, in large part, to age-related declines in vision, hearing and reaction time.
As such, it's good news for retirees that there will be lots of driverless cars in 2030, operated by a combination of artificial intelligence, accurate electronic sensors, and advanced mapping and communications gear. Once you arrive at your destination and exit the vehicle, your driverless car will even find a place to park itself. Time to go? Just summon it with your app and it will come back to you.
3/10
Drones Will Deliver to Your Doorstep
Forgot to pick up asprin or a box of cereal on the way home? It won't be a big deal in 2030. Simply place an order and a drone will deliver right to your front door. As long as the item is relatively light, under 10 pounds or so, you should be able to receive it by drone—often in 30 minutes or less. And we're talking everything under the sun, from medication refills to last-minute gifts for the grandkids.
This probably won't come as a surprise to today's readers, but expect Amazon to lead the way with drone delivery. It'll be yet another reason to renew your Amazon Prime membership.
4/10
Keys Will Be Obsolete
One of the worst things today's retirees can keep in their wallets, the spare key will be a thing of the past in 2030. In fact, keys of all types will be pretty much outdated by then. Your mobile device will be programmed to lock and unlock doors at home, at the office and elsewhere. The secure software, which uses short-distance wireless signals, can be used on any mobile device. So if your phone runs out of juice, you'll be able to borrow someone else's device and log in with a fingerprint or facial scan. Phone stolen? Simply log in, and change the digital keys.
You'll even be able to lend your "keys" to someone else, such as a friend or contractor. Just send a digital key to their smartphone, with a limited timeframe in which it will work—say, noon to 3 p.m. on Tuesday.
5/10
Medical Treatments Will Fit Your Genes
Personalized medicine will be in full stride by 2030, thanks to the big drop in the cost of sequencing a person's DNA, so that each and every individual's medical care can be tailored to his or her own unique genetic makeup. DNA sequencing, which will only take a matter of hours, will provide personalized strategies for disease prevention, early detection and treatment. Prescription drugs and dosages will be exactly customized to a person's genome profile.
In addition, organs grown in a petri dish will be a blessing to many people on transplant lists. Folks who need a new heart, liver or pancreas will be among those who will get new life.
6/10
You Won't Need to Write Checks Anymore
Checkbooks will be close to extinction, if not already extinct, by 2030. Paper bills and coins, even the unkillable penny, will still be around, but mostly in the realm of collectors or confined to just a few outlier transactions. Even the use of credit and debit cards will fade fast by 2030.
Most transactions will be electronic, with your bank account information stored in your mobile smart device, which you can use to pay for goods and services. The financial dealings you will make on mobile devices (smartphones, smart watches, etc.) will be secured by advanced biometrics, such as voice, fingerprint and face recognition.
7/10
Your Glasses Will Be Used for More Than Reading
Picking up a pair of readers from your local drugstore will be a distant memory by 2030. In the not-so-distant future, a pair of lightweight virtual reality glasses will sell for as little as $200 to $400. They'll help you function in your everyday world—seeing and hearing everything around you while receiving texts, interacting with talking 3-D images of people and more. Your gestures, eye movements and voice will direct the images you see in your VR glasses.
Doctors will wear such glasses to read vital patient info while performing surgery. On the golf course, your glasses will tell you the distance to the hole, wind conditions and scores. "Armchair traveler" will take on new meaning as wearers will even be able to immerse themselves in virtual experiences such as climbing Mount Everest and visiting Mars.
8/10
Your Home Will Be Very Smart
In 2030, your Wi-Fi router will operate as a hub for controlling all of your appliances, entertainment screens, locks, lights, robotics, indoor and outdoor security sensors, heating and cooling systems, plus much more. Virtually every item in your home will contain a wireless chip that connects with your smart home system, allowing you to control appliances from anywhere.
Even your refrigerator will sport a high IQ. The Internet-enabled device will monitor inventory and order items you've requested to have on hand for dinner. A built-in chip allows your fridge to pay for the items, too, without having to secure your authorization each time.
9/10
Say Goodbye to 'Senior Moments'
Forget what your spouse told you last night to be sure to do today? Take out the trash? Mow the lawn? Call your doctor? That won't be a problem in 2030, when you'll simply ask your mobile device to remind you. Seriously.
For better or for worse, your future smartphone (or similar gadget) will record every word you say. You heard that right. All of your conversations will be recorded, wherever you may be, and available for instant recall as needed. Creepy? Yes. But helpful, too.
10/10
Your House Will Fit Your Needs (Literally)
Downsizing will be radically different in 2030. By then, customization will be a hot trend, since living quarters in big urban areas are becoming smaller, partly to hold down living expenses and partly because many people no longer seek more room for stuff. Baby boomers, Gen Xers and millennials are downsizing, or not amassing things to begin with, instead renting goods and services as needed. Call it the Uber-ization of retirement living.
Furnishings will be very movable and very adaptable, making aging in place much easier. Imagine floor-to-ceiling shelving that slides around to widen hallways for wheelchairs or create one big room. Or, a bed that stores against the ceiling during the day to create floor space. And speaking of beds, your bed of the future will be packed with sensors that automatically adjust to your body's pressure points. The bed also controls temperature and monitors sweat, stress and heart rate via sensors.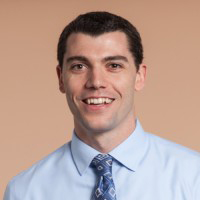 Senior Associate Editor, The Kiplinger Letter
John Miley is a Senior Associate Editor at The Kiplinger Letter. He mainly covers technology, telecom and education, but will jump on other important business topics as needed. In his role, he provides timely forecasts about emerging technologies, business trends and government regulations. He also edits stories for the weekly publication and has written and edited e-mail newsletters.
He joined Kiplinger in August 2010 as a reporter for Kiplinger's Personal Finance magazine, where he wrote stories, fact-checked articles and researched investing data. After two years at the magazine, he moved to the Letter, where he has been for the last decade. He holds a BA from Bates College and a master's degree in magazine journalism from Northwestern University, where he specialized in business reporting. An avid runner and a former decathlete, he has written about fitness and competed in triathlons.