22 Secrets to Save Money on Travel
We all dream of taking that perfect solo or family vacation, but planning on a budget can be hard.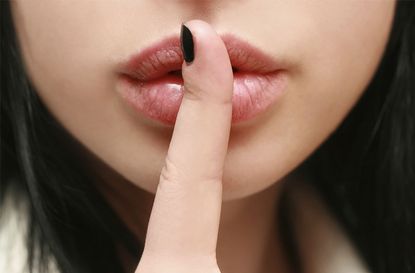 (Image credit: Getty Images)
Many Americans are hitting the road this year but planning a dream vacation on a budget can be hard. Airfares and vacation rental prices could surge this summer due to demand.
Don't give up hope just yet on saving a few bucks. There are still ways to get good deals on all of your travel plans. Here are 22 tips and strategies for getting the best prices with the least hassle on airfares, cruises, hotels and vacation packages.
1/22
Fly When No One Else Wants to
Fares rise and fall with air traffic — so says the law of supply and demand. In general, plan to fly on a Tuesday or Wednesday or in the afternoon on Saturday to bag a cheaper domestic flight.
Early mornings and late nights are also less popular and more affordable times to fly, as are Thanksgiving and the eves and days of Christmas and New Year's. If you want to find the best month to take your trip, plug your home airport and getaway location into Google Flights or Kayak Explore to see the cheapest times to fly. Besides saving money, avoiding peak travel days will often mean you'll travel on slightly less-crowded flights and go through shorter airport security lines.
2/22
Be Flexible About Where You Go
You can use features available on Kayak to pinpoint on a world map all the destinations you can visit within your airfare budget. This interactive tool lets you select a departure city and time and duration of travel, then adjust a sliding scale to set a maximum ticket price. Airfares that fit into your budget will populate a map, and you can click on a destination for details. It also lets you be flexible on timing, too — you can search by month and see if certain days come with cheaper fares. (But if you need to stick with exact travel dates, you can specify your search, too.)
3/22
Sign Up for E-mail Alerts
Sign up for free e-mail alerts from airlines or other travel sites such as Google Flights, Scott's Cheap Flights or Airfarewatchdog to get early access to coupon codes and flash sales. Plus, getting pinged regularly with ticket prices can help you develop a point of reference to recognize good deals. Or, you can follow Twitter handles such as @TheFlightDeal for flights.
4/22
Buy Your Tickets at the Right Time
There is much debate about when to book your flight to get the best deal. For a domestic trip, you should get your ticket 21 to 115 days before your trip. Ticket prices during that window will be within 5% of its lowest point, according to a CheapAir.com survey. For an international flight, book the trip at least six months in advance, according to the travel website The Points Guy. As for cruises, cheap last-minute deals have dried up over the years, so you may find fare sales posted 2 to 3 years in advance.
Also, be sure to set a price alert on Kayak. Just enter your itinerary, and the site will keep track of price trends.
5/22
Going Last Minute? Consider Buying a Vacation Package
If you're booking a last-minute flight, consider buying a vacation package. Online travel agencies lock in lower fares early and combine them with cheap hotel stays. At the eleventh hour, when airfares may spike elsewhere, these bundles may cost less than purchasing the flight alone.
6/22
Keep an Eye on Fares, Even After You book
You have the right to change or cancel your flight plans for free within 24 hours of booking, thanks to rules introduced by the Department of Transportation in 2012. So if you find a better fare within that window, you can snatch the savings with no penalty.
Because of COVID-19, many airlines are also waiving fees for canceling or changing a flight. You could book a flight and then set a Google Flight alert to notify you if the price changes. You then rebook at the lower rate, though you will usually get the price difference in a credit to the airline rather than cash.
7/22
Avoid Extra Baggage Fees
Check your airline's policies and fees for both checked and carry-on bags. If you fly with a certain airline you may want to open up one of its credit cards to avoid a checked bag fee. Plus, as a bonus, at least one of your travel companions on the reservation can enjoy a free bag, too. Southwest continues to allow two free checked bags.
If you're the gambling sort, you can see if your airline announces "complimentary checked luggage" at the gate. This sometimes happens if flights are full and overhead bin space is expected to fill up quickly. But fair warning: Your bag still has to be considered carry-on size.
8/22
Add a Free Destination
Prior to the pandemic, international travelers were able to squeeze an extra destination into their itinerary at no cost--or for a smidge more than what they were already paying for the flight. For example, Icelandair lets passengers hop off in Iceland when traveling between North America and Europe.
However, some airlines suspended this option during COVID-19. Check your airline's policies before booking the trip. If you can't find details online, call the airline to inquire about no-cost stops on your route.
9/22
Get a Travel Rewards Card
Keep these ingredients in mind when shopping for a travel-friendly credit card: no foreign transaction fee, a microchip and generous rewards. The Chase Sapphire Reserve Visa ($550 annual fee) offers a chip for secure transactions. You earn 60,000 bonus miles after spending $4,000 within 90 days of opening your account. If you would rather trade significant rewards for no annual fee, consider the PenFed Platinum Rewards Visa Signature, which is chip- and PIN-enabled.
10/22
Stay in Hotels Off Season
Going off season is a particularly savvy strategy if you select a destination that's designed for large peak-season crowds. When desperate to fill rooms, hotels will slash rates or throw in perks, such as spa credits. For example, consider business or convention hotels after the suits have departed for the weekend and beach resorts in the late spring (after spring break) or fall.
11/22
Book Directly Through a Hotel's Website
Many places offer lower rates for online booking. You can also sign up to get hotels' e-mails about special promotions and discounts. Just remember the lowest rates are usually prepaid and non-refundable. If you think your plans might change, you'll have to pay the higher, more flexible rates.
12/22
Keep Tracking Lodging Rates After You've Booked
Don't forget to take advantage of best-rate guarantees from hotel chains such as Hyatt and Marriott Bonvoy when booking directly. If you find a better rate on a third-party site for the same hotel and room type within 24 hours of making your reservation, Marriott Bonvoy, for example, will beat the lower rate by up to 25% or you can choose to receive 5,000 points. Orbitz offers a similar guarantee to its rewards members. After booking, if you find a better rate on another site or Orbitz.com within 24 hours of booking, the online travel agency will refund or credit you the difference. But your claim has to meet all the parameters of Orbitz's price-guarantee checklist.
13/22
Pick Up the Phone
Sometimes a call can yield greater savings than booking on the web. For hotels, contact the front desk and see whether the agent can beat the online rate. Mention anything that could get you a discount, such as being a senior, a member of AAA or a government employee. If the agent won't budge, ask for the duty manager.
14/22
Book Blind for Rock-Bottom Rates
"Priceline Express Deals" and Hotwire.com's "Hot Rates" can cut up to 60% off regular hotel rates. With either site, you specify your length of stay, preferred neighborhood and a guaranteed minimum star class. But you won't know the exact hotel or location until after you pay — a bigger risk when visiting unfamiliar areas, particularly overseas. (Blind booking works great for car rentals; a sedan is a sedan is a sedan. It's more of a gamble for flights because you won't know exact departure times or airlines.)
15/22
Fight Back Against Resort Fees
Call your hotel to confirm an online reservation — especially if you booked at the last minute — and check to see whether you're being charged additional fees. Hotels may be willing to waive fees, especially for frequent visitors or rewards-program members. Also, request a copy of your bill the night before you check out so that you have time to dispute any extra charges that got tacked on.
16/22
Exploit Website Quirks
Say you're booking a hotel for a five-night stay starting on Saturday night. Check to see if the price of each night is the same as the total cost of booking the five-night stay all at once. In most cases they should be, but if not, book for individual nights and call the front desk to link your reservations. Or you can consider switching to a cheaper, comparable hotel midway through your trip.
17/22
Check Airline Vacation Packages
Hotels and airlines don't like to advertise sales because it hurts the brand. However, they'll often package a trip to disguise the discount. Online travel agencies (think Travelocity) are well known for their bundled bargains. But don't forget to check packages offered directly by airlines, such as United Vacations and Southwest Vacations, as well as smaller travel operators such as Apple Vacations and Gate 1 Travel. Daily deal sites have gotten in on the act, too, with Groupon Getaways and LivingSocial Escapes.
18/22
Find All-Inclusive Deals
Seek all-inclusive deals to pay just once for your whole vacation — including lodging, food, drinks and activities — and make it easier to stay within your budget, especially if you're traveling with children. As the peak summer season cools off, beach resorts should get more generous with their perks.
Or, you can price it a la carte to see if a package makes sense.
19/22
Defy Hurricane Season
Cruise lines offer the most enticing deals for travel from June 1 to November 30, which is hurricane season in the Atlantic Ocean. Demand is low because of the risk of storms, but ships can generally circumvent the worst of the bad weather. If your cruise is canceled (which rarely happens), you'll receive a refund or credit toward a future cruise. Check out Cruise Critic's "Hurricane Zone," which provides storm updates and links to hurricane-season deals.
Warning: the cruise company won't reimburse you if rerouting delays force you to shell out for extra hotel nights or other itinerary changes. You may want cover your bases by booking travel insurance through a third-party provider, such as Squaremouth.
20/22
Use a Travel Agent to Book Cruises
Especially for first-timers, cruises can prove more complicated than your standard trip by air or land. A good cruise agent can help you avoid any costly booking snafus, as well as score you solid deals, cabin upgrades and other extras. At CruiseCompete.com, submit your cruise preferences, and the site will relay your request to a variety of travel agents, who will then make you their best offers.
But beware of upselling: Agents typically receive a commission from the cruise line, so it's in their best interest if you book a cruise bundle that includes airfare and hotel. Think twice — and check flights and hotels on your own — before purchasing one.
21/22
Book a River Cruise
Cruise lines are known to nickel-and-dime passengers. So if you're looking for a less expensive but still relaxing trip, consider a river cruise. Most ships bundle wine and beer and shore activities into the price, whereas mainstream cruises charge extra. Plus, you'll typically get a more intimate experience with a smaller group of passengers.
22/22
Sail into Big Savings with a Repositioning Cruise
Ships need to take these one-way voyages in order to relocate for the season. For example, ships that cruise near Alaska in the summer head south once fall arrives. And cruise lines invite passengers aboard for the ride at deeply discounted rates. Look to Cruisecritic.com for current information on repositioning cruises.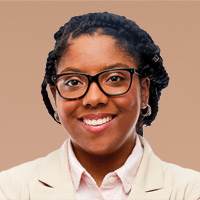 Ex-staff writer, Kiplinger's Personal Finance
Rivan joined Kiplinger on Leap Day 2016 as a reporter for Kiplinger's Personal Finance magazine. A Michigan native, she graduated from the University of Michigan in 2014 and from there freelanced as a local copy editor and proofreader, and served as a research assistant to a local Detroit journalist. Her work has been featured in the Ann Arbor Observer and Sage Business Researcher. She is currently assistant editor, personal finance at The Washington Post.