4 Ways Claiming Social Security Benefits Early Could Work for You
Yes, by taking Social Security before your full retirement age you would be locking in a lower benefit for life, but in some cases it can still be a good option. Don't let conventional wisdom substitute for studying your own situation and identifying what makes sense for you.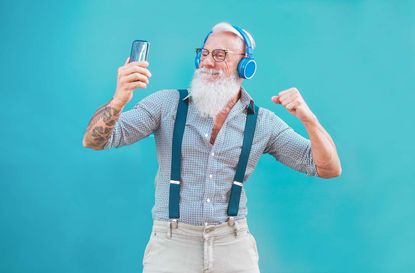 (Image credit: Getty Images)
When financial professionals talk about "maximizing" your Social Security income, generally what they're really advising is that you wait as long as possible before claiming your benefits.
Often, that makes perfect sense. After all, if you start your retirement benefits at age 62 (the earliest you can file), your monthly amount will be up to 30% less than it would be if you waited until your full retirement age. And that reduction is permanent. On the flip side, for every year you wait to file after your full retirement age — until you reach age 70 — you'll get an extra 8% in delayed retirement credits.
Waiting can make a substantial difference in the check you receive every month. But that doesn't make it the best strategy for everyone. For many retirees, there are good reasons to claim those benefits as early as possible.
Here are a few examples of when claiming earlier rather than later can be the right choice for you:
Written by Jason Lambert, president, CEO and portfolio manager of Vancouver, Wash.-based Northwest Financial & Tax Solutions (www.nwfts.net). He co-hosts "The Retirement Trailhead" radio show, and he hosts the "Peaks and Valleys" podcast. He holds a degree in finance from Auburn University.
1/5
1. If you think you can get more in lifetime benefits as an early claimer
If you file at 62, your checks will be smaller, but you're going to get a lot more of them. And that can be a better deal for some retirees — especially those who don't expect to live into their 80s or 90s. If you have serious health issues (or a family history of health problems), claiming early may give you more satisfying options than waiting for a bigger payday.
For example, you could put the money in savings or investments to leave a legacy for your heirs or your favorite charity. You could use it to pay bills related to your care. Or you could use it to enjoy your retirement for as long as it lasts. Keep in mind, though, the effect a decision to claim early could have on your spouse or children who qualify for survivor benefits, as the amount they receive also could be reduced.
2/5
2. If the spousal benefits are in your favor
The Bipartisan Budget Act of 2015 got rid of a couple of go-to claiming options that incentivized married couples to wait until full retirement age: The old file-and-suspend and restricted application strategies have been declared dead — although restricted application is still available to those born before Jan. 2, 1954.
These days, married couples need to run some numbers before they make decisions about when to claim their Social Security benefits. Your ages and your wages over the course of your careers should be part of the equation, especially if one spouse left the workforce for years to raise the kids and would only get benefits — or will get a larger benefit — based on the other's work record. Try looking at it a couple of different ways: Weigh what you'd get now against what you'd get if one or both of you wait. But also consider what you want to do with that money, and when you want to do it.
One thing to keep in mind is that it never pays to wait past your full retirement age to start taking spousal benefits. That's because spousal benefits don't get the same increase from FRA to age 70 as a primary benefit does.
3/5
3. If you think your lifestyle would improve
Retirees tend to follow a certain pattern. There's the "go-go" phase of retirement, when people first stop working and they can't wait to travel, visit the grandkids, play golf and tennis, maybe even install a pool. Then there's the "slow-go" phase, when they're still fairly active but are transitioning to a more moderate pace. And finally, there's the "no-go" phase, when trips seem like a lot of work, the grandkids are grown, and many retirees would rather watch golf and tennis on TV.
Claiming your Social Security benefits early may be the right choice if you want to retire at 62 and get the most out of that go-go phase, especially if you think your spending will go down as you age.
4/5
4. If you're worried about the solvency of Social Security
The benefits provided by Social Security are typically viewed as guaranteed income for retirees. But the government has made changes in the past to avoid a shortfall in funds — that's why a portion of your benefits can now be taxed. And more changes may be on the horizon. The Social Security Board of Trustees' 2019 report on the long-term financial status of the program projects the combined asset reserves of the Old-Age and Survivors Insurance and Disability Insurance (OASI and DI) Trust Funds will become depleted in 2035, with 80% of benefits payable at that time.
That means the amount you actually receive could be smaller than what you're expecting based on the estimated benefits on your current Social Security statements. If, in a few years, lawmakers push for an overall benefits reduction to deal with the shortfall, the amount you receive if you claim at 62 may not be that much less than what you would get if you wait until your full retirement age because you'd already locked your benefit in before it could be cut.
5/5
The bottom line on when to claim Social Security
The conventional wisdom is to wait as long as possible to file for Social Security — especially if you don't need the money. But this is a choice that should be carefully thought out by every individual and couple, not something that should be decided by the media or the masses.
When we go over the pros and cons with our clients and explain how claiming at 62 may be to their advantage, they're often surprised — and always delighted — to know that it's an option. If you're unsure about how claiming early might help or hurt your retirement future, consider talking to a financial adviser who is well-versed in Social Security's many rules and claiming options. You may find that claiming early makes sense for you, too, as part of your overall retirement plan.
Kim Franke-Folstad contributed to this article.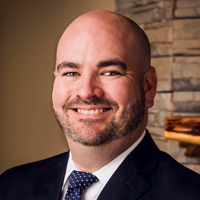 President, CEO, Northwest Financial and Tax Solutions
Jason Lambert is president, CEO and portfolio manager of Vancouver, Wash.-based Northwest Financial & Tax Solutions (www.nwfts.net). He co-hosts "The Retirement Trailhead" radio show, and he hosts the "Peaks and Valleys" podcast. He holds a degree in finance from Auburn University.