12 Great Small Towns for Retirement
Don't overlook the big benefits of retiring to a small town.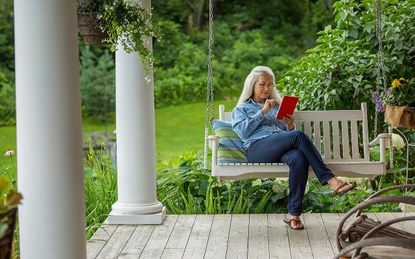 (Image credit: Getty Images)
Don't overlook the big benefits of retiring to a small town. On top of the peace and quiet you'd expect, smaller places to live can also offer tight-knit communities, active senior groups and lower crime rates. Plus, many small towns come with relatively low living costs compared with big-city neighbors.
To identify the best places to retire in America—one great retirement city in every state—we favored locales with a good selection of health care facilities, as well as numerous recreational options, above-average median incomes among older residents and other factors critical to retirees. Of those 50 great retirement cities, a dozen have populations under 50,000. Take a look at our 12 top picks for a small-town retirement. Each is worth an extended visit to see if the local vibe and pace of life might be a good fit for your next act.
Disclaimer
The list is ordered by city population, from largest (46,747) to smallest (10,654). See "How We Picked the Best Places to Retire" at the end of the list for details on our data sources and methodology.

Online Editor, Kiplinger.com
Rapacon joined Kiplinger in October 2007 as a reporter with Kiplinger's Personal Finance magazine and became an online editor for Kiplinger.com in June 2010. She previously served as editor of the "Starting Out" column, focusing on personal finance advice for people in their twenties and thirties.
Before joining Kiplinger, Rapacon worked as a senior research associate at b2b publishing house Judy Diamond Associates. She holds a B.A. degree in English from the George Washington University.