25 Dividend Stocks the Analysts Love the Most
These blue-chip dividend stocks with yields of at least 3% are among the favorite stock picks of Wall Street's analyst community at the moment.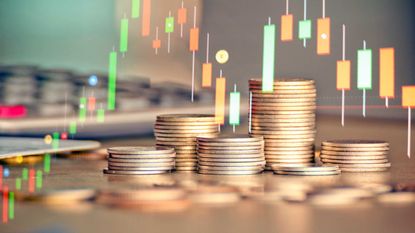 (Image credit: Getty Images)
When it comes to Wall Street's favorite dividend stocks, the pros are all about energy companies and utilities these days.
Whether it's an increase in residential energy needs or a nascent recovery in commodity prices, analysts' most highly rated dividend stocks – firms such as oil and gas drillers, electric utilities, pipeline companies, oilfield services and other sector names – find themselves heavily over-represented.
To find analysts' favorite dividend stocks, we scoured the S&P 500 for dividend stocks with yields of more than 3%, excluding a number of extremely high yielders because of excessive risk. (Sometimes, a too-high yield can be a warning sign that a stock is in deep trouble.)
From that pool, we focused on stocks with an average broker recommendation of Buy or better. S&P Global Market Intelligence surveys analysts' stock ratings and scores them on a five-point scale, where 1.0 equals Strong Buy and 5.0 means Strong Sell. Any score of 2.5 or lower means that analysts, on average, rate the stock a Buy. The closer the score gets to 1.0, the stronger the Buy call.
Lastly, we dug into research and analysts' estimates on the top-scoring names.
That led us to these top 25 dividend stocks, by virtue of their high analyst ratings and bullish outlooks. Read on as we analyze what makes each one stand out.
Stock prices, dividend yields, analyst ratings and other data are as of Oct. 13, unless otherwise noted. Companies are listed by strength of analysts' average rating, from lowest to highest. Dividend yields are calculated by annualizing the most recent payout and dividing by the share price.