7 Best Energy Stocks to Ride Out Oil's Recovery
Few oil plays look like a 'lock' in this low-price environment. But these battered energy stocks might be some of the top candidates for aggressive bounce-back gains.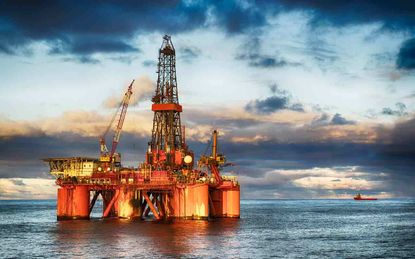 (Image credit: Getty Images)
When it comes to energy stocks, "safety" is in the eye of the beholder.
The world faces a massive supply glut as the coronavirus pandemic has simply removed much of the world's demand for oil. Energy has become so depressed that, a few weeks ago, the unthinkable happened: crude futures went negative. This means producers were paying contract holders to take crude off their hands.
The energy market has normalized since then, and oil has moved higher, but we're still looking at low average prices not seen since the Clinton administration. Prices are still well below breakeven costs for most energy stocks, even some of oil's elder statesmen. Dividends have been cut or suspended. Some – including Whiting Petroleum (WLL) and Diamond Offshore (DOFSQ) – have filed for bankruptcy, and other oil and gas stocks could face the same fate.
Thus, few energy investments feel "safe" right now. But as is the case after every oil crash, some energy stocks will survive. And of that group, some represent considerable bargains. They might not look pretty at the moment; a few have had to cut back on capital projects, even buybacks and dividends. But these moves have made them likelier to survive this downturn and come back swinging on an upturn in oil prices.
Here are seven of the best energy stocks to speculate on as oil tries to claw its way back. It could be a bumpy ride – every one of them could experience more volatility if oil prices swing wildly again. But thanks to smart fiscal management so far in this crisis, they might pan out well for adventurous investors.
Disclaimer
Data is as of May 11. Dividend yields are calculated by annualizing the most recent payout and dividing by the share price.