15 Large-Cap Stocks Betting Big on M&A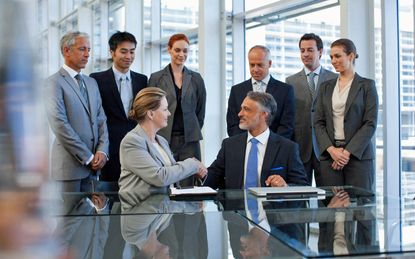 (Image credit: Getty Images)
The right mergers and acquisitions (M&A) can make a good company even better by opening up new markets, expanding capabilities and market share, and diversifying product lines.
Not every deal is a guaranteed winner, but investors typically benefit from smart M&A. A 2016 Booth Business School study found, on average, an increase in overall value for both the acquiring and acquired companies at the time of the merger, and a long-term rise in value for companies that made cash acquisitions.
Consider the $81 billion merger between Exxon and Mobil in 1999 that created Exxon Mobil (XOM) – now a $300 billion goliath and the largest publicly traded energy company on U.S. exchanges. Or there's Walt Disney's (DIS) $6 billion buyout of Pixar in 2006. The studio's animated films have generated nearly $11 billion in worldwide box office alone, not accounting for merchandise and other related opportunities.
Last year was an especially good year for corporate M&A thanks to major catalysts provided by tax reform, low borrowing costs and a healthy stock market. Dealmaking hit near-record levels last year. According to Mergermarket, 5,718 transactions closed, and deal volume exceeded $1.5 trillion – the second-highest total ever. Also noteworthy was last year's surge in "mega-deals" – transactions valued at more than $10 billion. These included Keurig Dr. Pepper's (KDP) $27 billion acquisition of soft drink maker Dr. Pepper Snapple Group and pharmacy chain CVS Health's (CVS) $70 billion takeover of health insurance provider Aetna.
Here are 15 large-cap stocks that are looking for big things out of their pending or recently closed M&A deals. These mergers and acquisitions are either already sparking new life in the acquiring companies, or analysts and other market professionals expect them to do so over the coming years.
Disclaimer
Data is as of Aug. 21.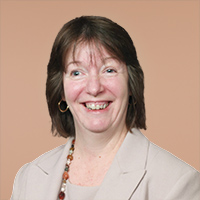 Contributing Writer, Kiplinger.com
Lisa currently serves as an equity research analyst for Singular Research covering small-cap healthcare, medical device and broadcast media stocks.